Hi all!
So I've been asking questions and researching for the last few months, and I finally made my purchases. I hope they all play nice with each other! I made an excel sheet of all the things I planned to order, and just quickly added an "ordered" column for the stuff I just purchased! Hope this little printscreen is legible... There's a couple random things I haven't put in yet, like a mini-sata adapter and sata couplers and a rear view camera from the old setup.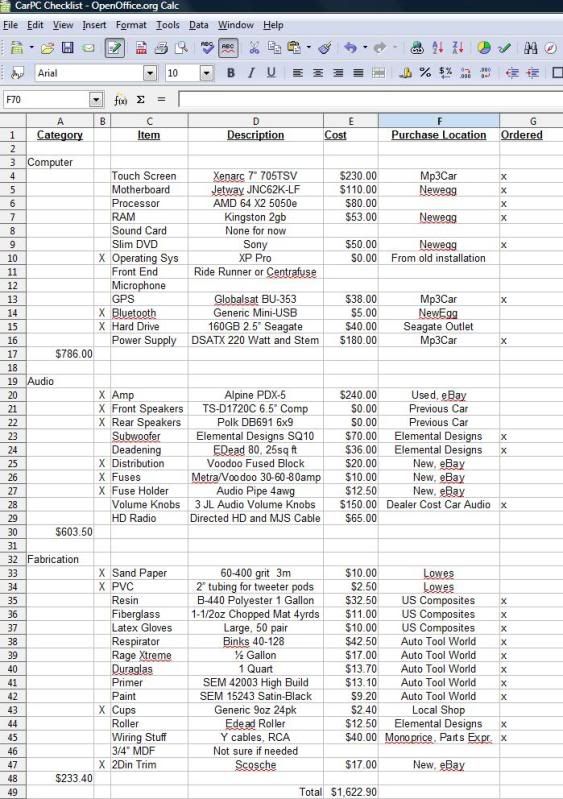 My hope is to have GPS Navigation, Music, Cell phone connectivity/charging, rear view camera, and later HD Radio and OBD II. So nothing out of the ordinary. I see a lot of people go through multiple incarnations of their builds, but I'm hoping that my equipment is powerful and versatile enough to allow me to simply reconfigure and add to the system rather than start over. Yet to be seen...
The car: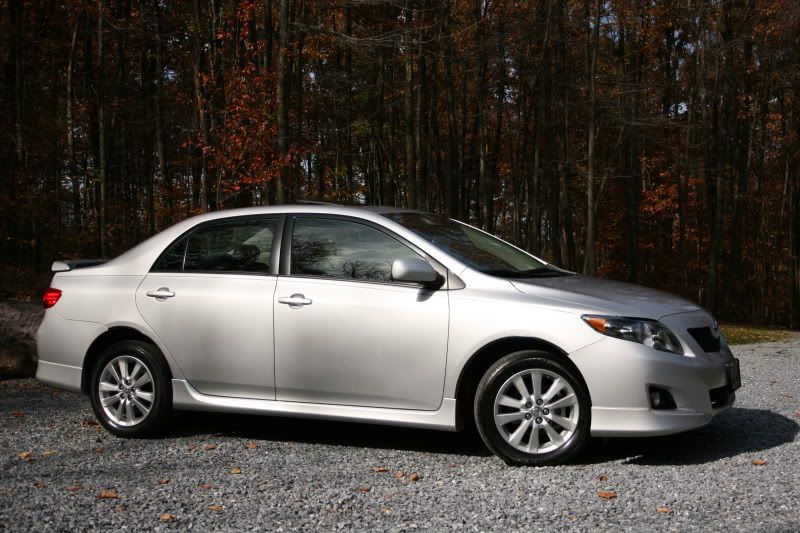 She is a 2010 Corolla S in classic silver with the moonroof package. My first new car! Got the 0% 3yr financing, but I'm paying for the short term loan in my monthly bills, let me tell ya
Some plans:
This is where I plan to try my hand at box fabrication, making a mold of this wheel well with 1 1/2oz chopped strand fiberglass mat and b-440 polyester resin. This is where the Elemental Designs SQ10 subwoofer will be going, the left trunk wheel well.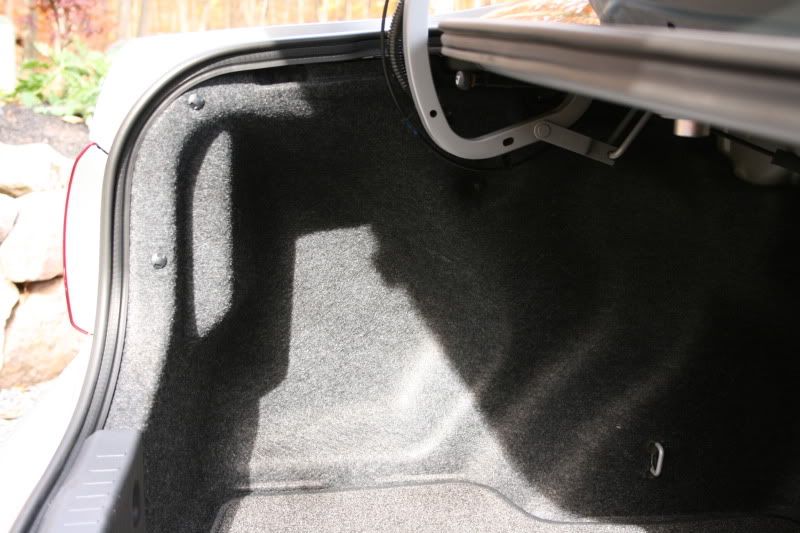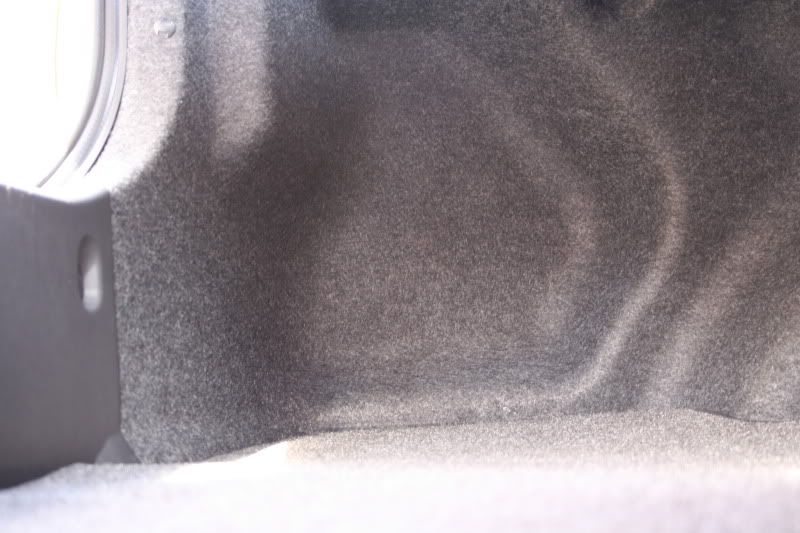 This is a shot of the underside of the rear deck, with the junk factory speakers to be replaced by the Polk DB691 6x9s.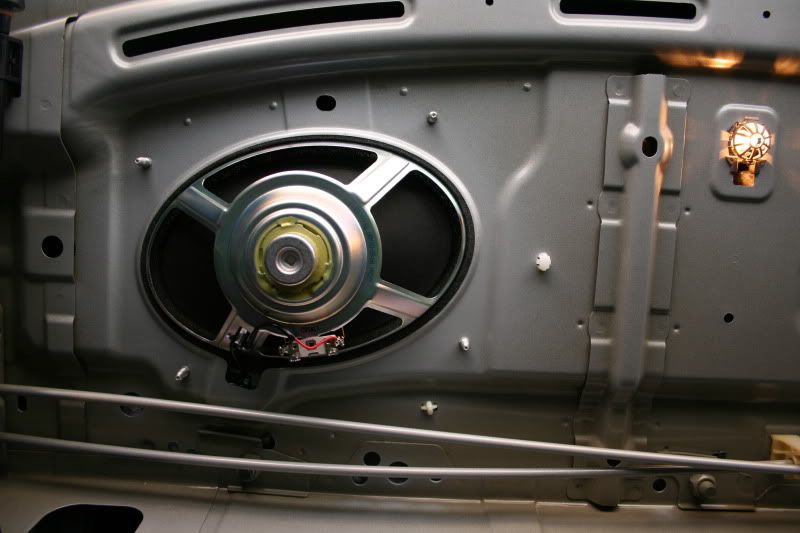 The license plate, no hole behind it so I'll have to run wiring for a rear-view camera through where the lighting is, or drill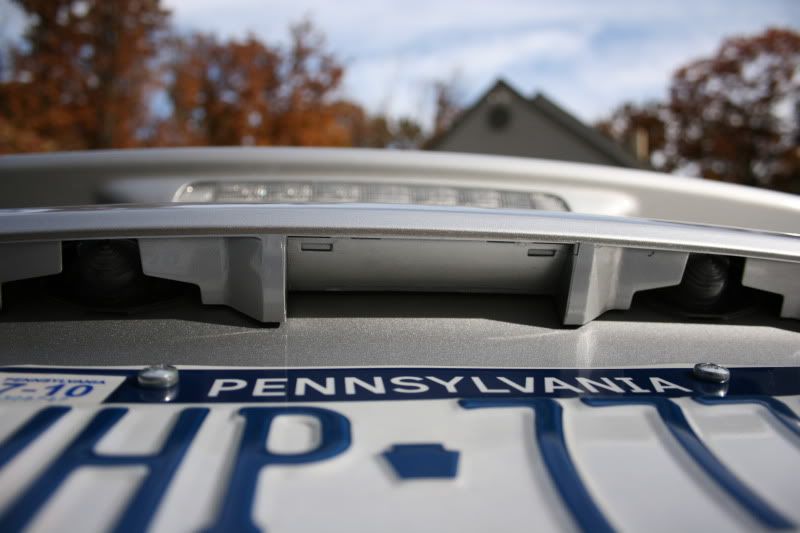 The amp, distribution block, and computer will be under the driver and passenger seats, will have to test fit to see how/where, but both will fit easily. I haven't decided how I'm going to case the pc- I'm thinking of either just putting it on a piece of mdf or acrylic or fiberglass and not doing a full case but we shall see. Sorry, these pics are bad. I also have to figure out how to re-route those little ducts, which are actually heater/ac vents for the rear seating. No one will ever be in the back for now though, so I could also just cap them.
Passenger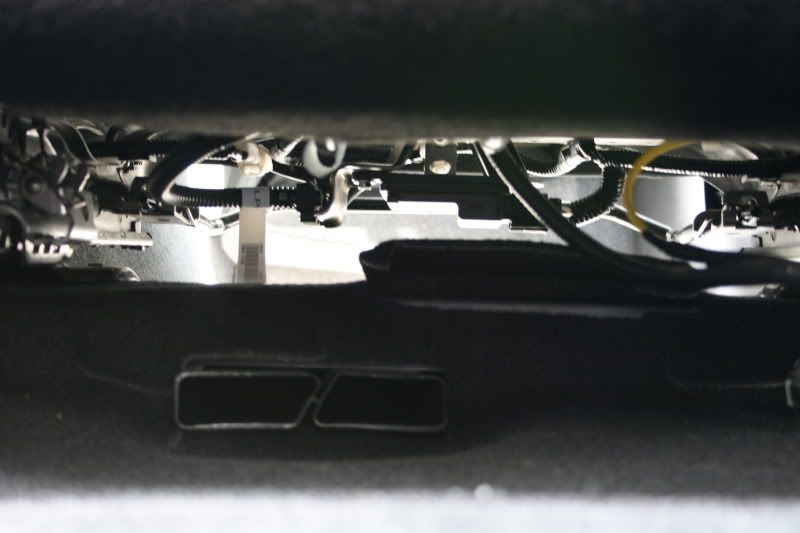 Driver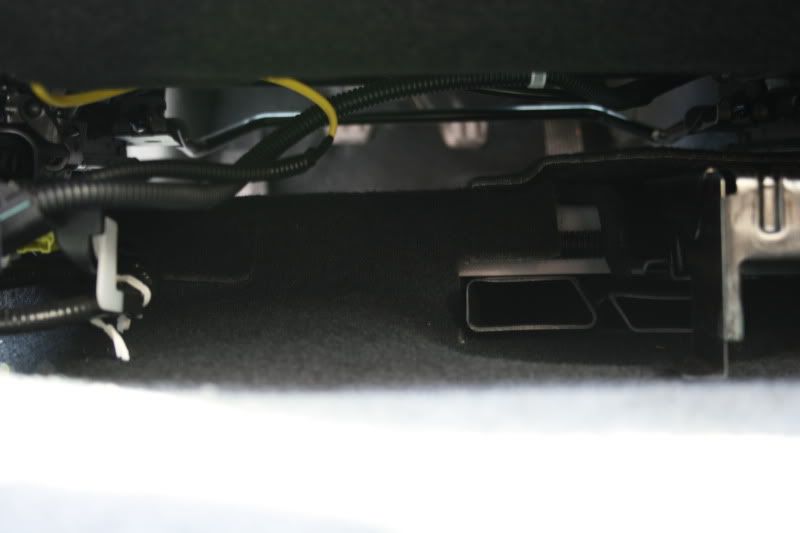 Working our way to the front, this is the center console armrest. I want to re-do the lid with MDF or fiberglass, and build a tray loaded DVD player into it, facing outward toward the E-brake. I've already tested fitment, it has enough room to eject fully even with cups in and the E-brake up. The OEM one is uncomfortably hard plastic, so I'd like to cover mine with padding and then some sort of leather or fabric.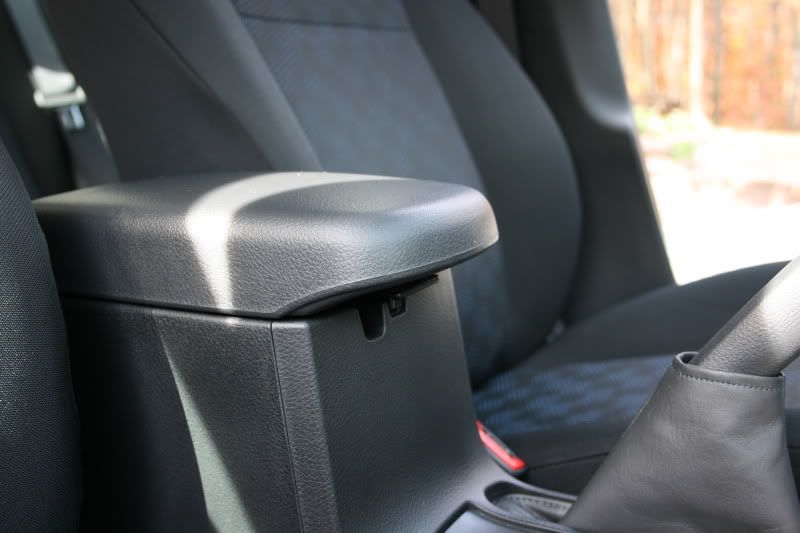 Mini upper glove box- can hold a small keyboard if I see fit to add one. Not very deep though.
The radio- stock one is junk. I hate it. I already picked up a 2din faceplate, very cheap at 17$ or so. I'll be cutting it and fitting the Xenarc in- I'd rather not mold it unless I have to, as I'm wary of ruining my warranty by gutting it. If it looks bad, then I go for that more custom feel and swallow my fears. I'll also be figuring out a place for 2 JL knobs to manually control bass volume and a "master" volume. Either in the faceplate or perhaps below the armrest lid.
Under the radio, there is this little panel with worthless info that I'd love to just stuff somewhere. It happens to be PRECISELY the dimensions of a 3.5" external bay, I just haven't found any useful gadget to put there! Any suggestions? On either side is a blank which is itching to get usb ports, and the left is an aux port which I'll either salvage from the stock radio or rebuild with my own parts.
On our way to the left, there is this little cutout in the dash which is rumored to be for a glass breaking sensor in a security equipped car. Its nothing in mine- perhaps it might work as a stealthy mic location? The wheel gets in the way, but if I can find a decent microphone for it it should be fine. I
DO
need suggestions for a small but quality microphone though.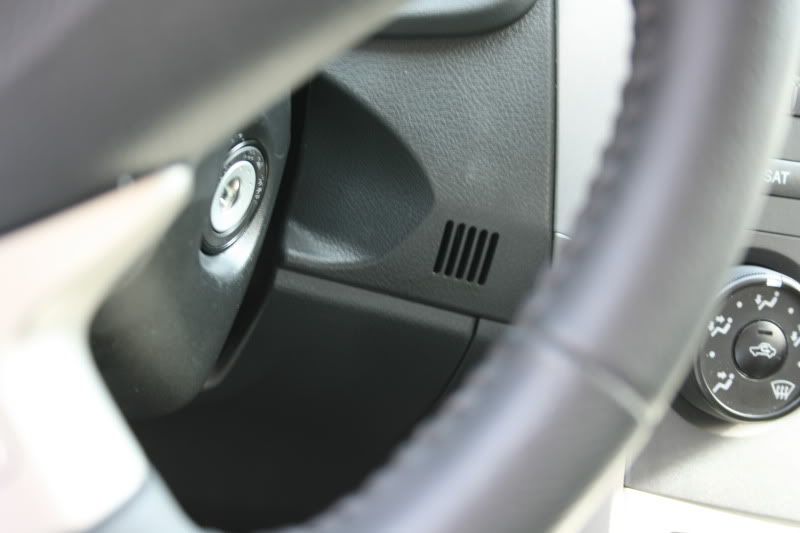 Some blanks on the left where any switches or anything else extra could go. I also wouldn't mind finding a way to get a blackberry dock there or somewhere for my 8310 blackberry.
Finally some pics on what equipment I already have. They include a Pioneer avic-f700bt, my first forray into this which I got at a steep discount. It never worked how I wanted it to, so I'm selling it for funding. Look for it on ebay in the coming days! It IS a good unit, especially when upgraded to 3.0 firmware (which this one isn't- it costs like 60$! I did my girlfriend's and it improved maps and functionality drastically) but I'm moving on.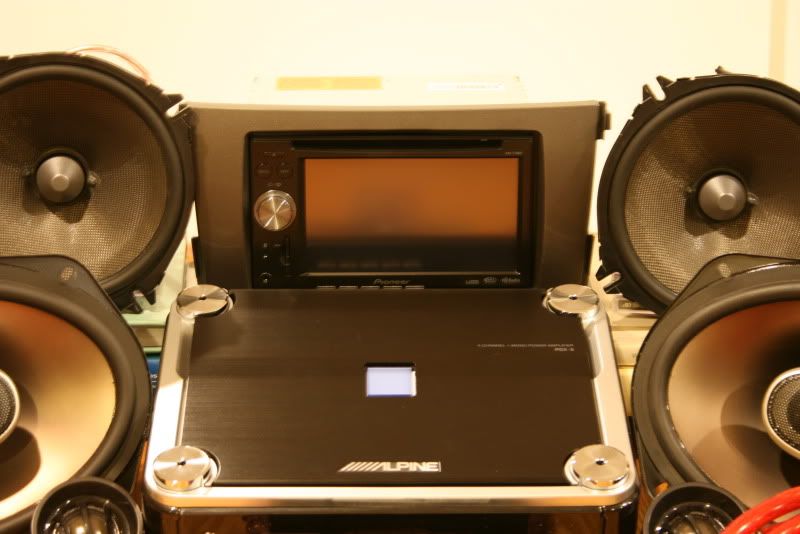 I like pictures. So a couple random ones for you picture junkies out there:
Old 2001 Eclipse GT, major paint issues that developed over time:
My home theater- it shows the reason for me doing this project. Its all about sound and functionality, though unfortunately my knowledge lies in audio and in computers- not in fabrication or cars. I'm finishing a masters degree in Vocal Performance, I'm a Penn State University choir director for a satellite campus, and a minister of music for a church. I love sound, I love music, and it has to sound good. I worked at circuit city as a HT supervisor until we closed the doors for the last day, and I definitely had a passion for electronics.
Life is busy for the next two or three weeks, so things wont get started until maybe even after the holidays, but hopefully I can put up some pictures of the items as they arrive en-masse over the next week or so. Feel free to comment, tell me what you think, call me an idiot noob, etc.
I'm sure I'll be begging for help soon enough- already got a lot of 'personal' assistance from Nexson on fabbing a box, tweeter pods, and my screen faceplate. Big props to Brian for being a down-to-earth expert.
Cheers