finally got round to starting my impreza install. consisted of running power
wires and rca cables throught the car.
I started taking some pictures as i went but during the process i manged to hurt my
back quite badly and as the car was stripped down at work i had to rebuild the car in
absolute agony so the picture taking went to the wayside a bit.
Anyway here is what i did take.
the start of the strip. front seats out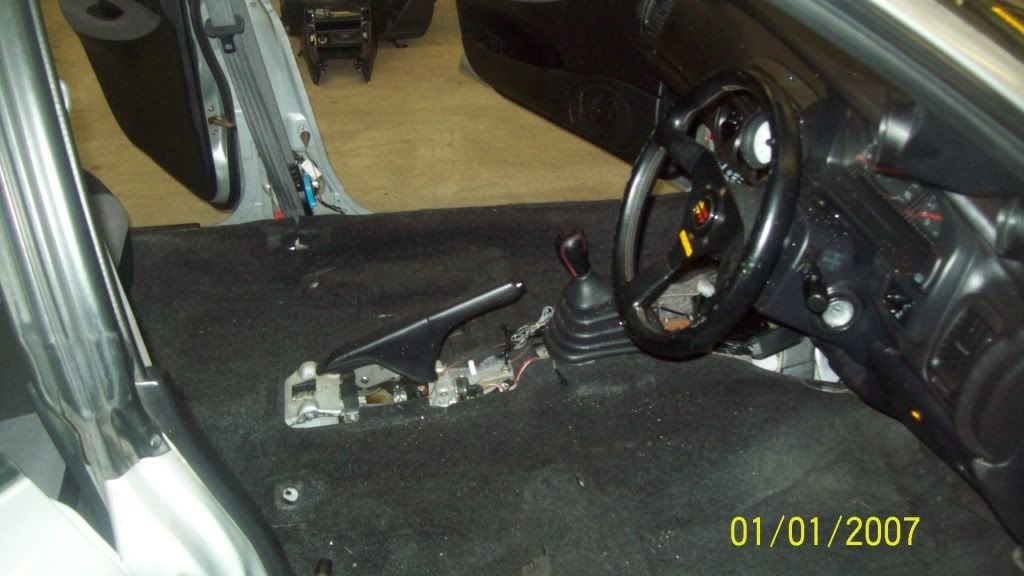 rear seats out
carpets gone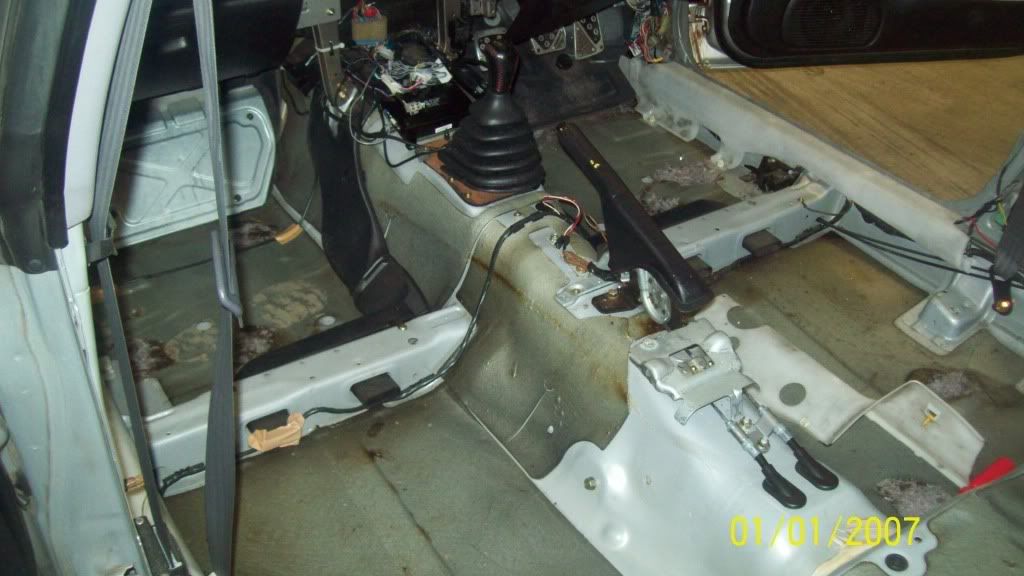 inteercooler removed to route power wire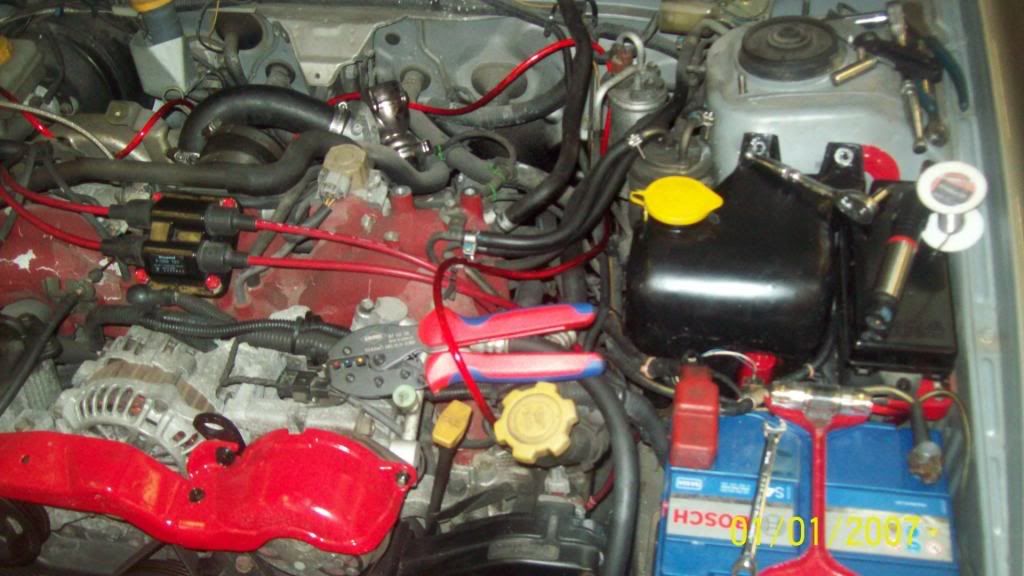 fuse holder mounted on battery clamp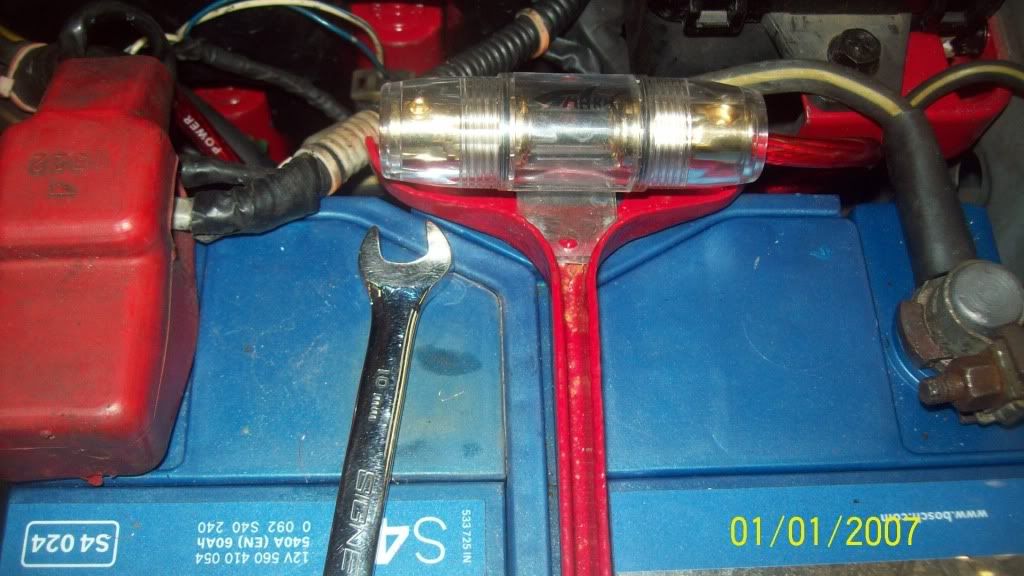 all wire routed carpets back in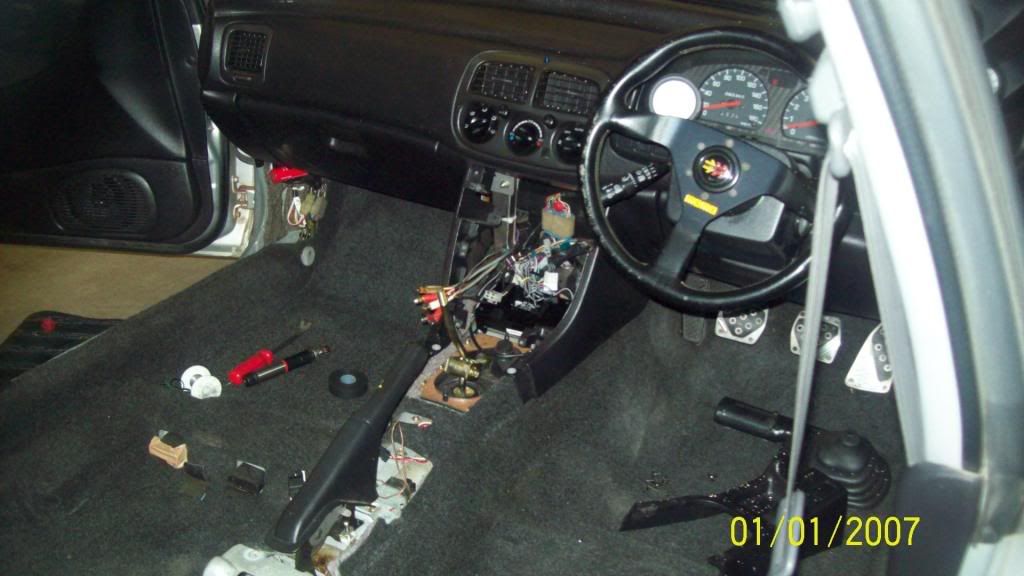 I was hoping to get the amp and sub in but with my back going i was lucky to get the
interior back in.