yes 1969
I picked the beast up 6 days ago and already have gave it a tune up, changed a lot of engine parts that were 41 years old, like the plugs/wires/cap/rotor/points/condensor. Im about to rebuild the carburetor and vacuum lines. Picked it up in St Louis MO.... DAMN Gizmo, I wish i would have had your number!!!!
Anyway, I intend to leave the stock AM radio intact for the "cruize night" flair but intend to have modern audio (speakers/amps) stashed away. This is going to be a 100% stealth project, meaning:
No exposed visible speakers,
NOTHING computer related will be in normal viewing range, unless in use
The truck is going to be 'fair game' but minimally.
The dashboard will remain 100% stock, no sneaky little bezzles, no sneaky hide behinds.
That really only leaves 1 location... the massive pillow sized arm rest. For some reason, back in 1969 they must have decided everyones right arm was going to weigh 865 pounds, cause the framework for the arm rest is made out of some heavy duty gauged steel! The arm rest is roughly 2 din in height, and about 3" wider than 2din and about 12-14" tall.
I appologize in advance, but this is going to take even longer than any previous project ive done before, or tried to finish. The car, like i said, is 41 years old and needs some "safety" items looked at and taken care of... like brakes/lines etc, the engine and body are my primary goals, then once i get those addressed, its into the custom I go
heres some pics
The day I bought it filling it up with gas: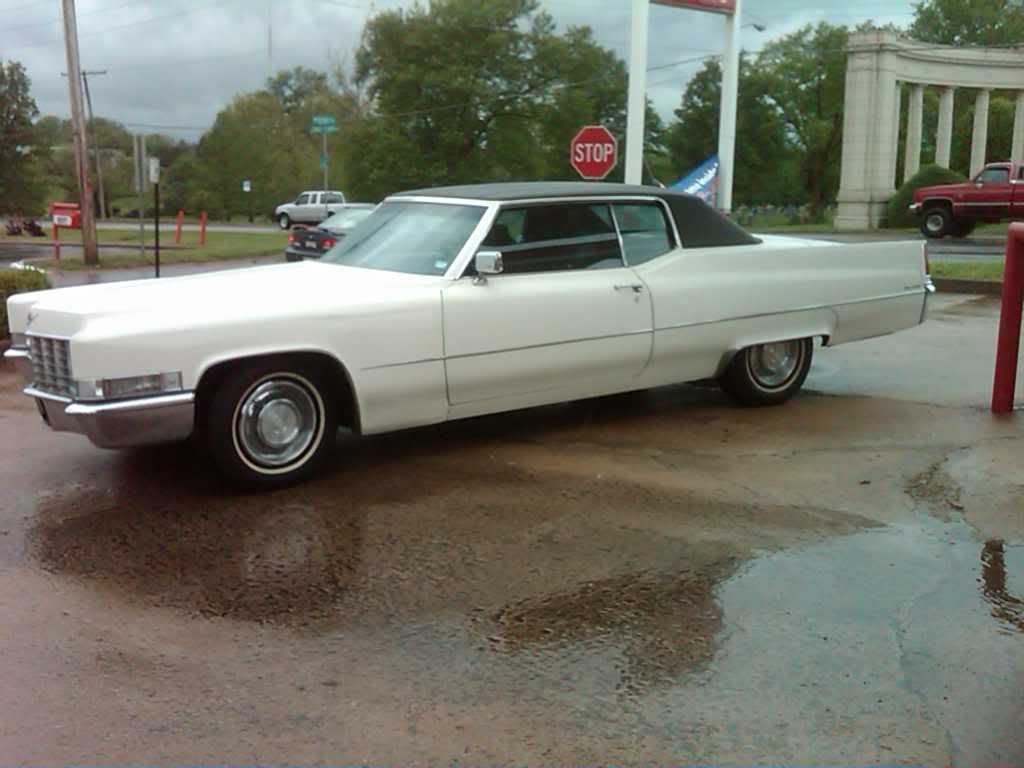 The day after, getting it registered in Illinois: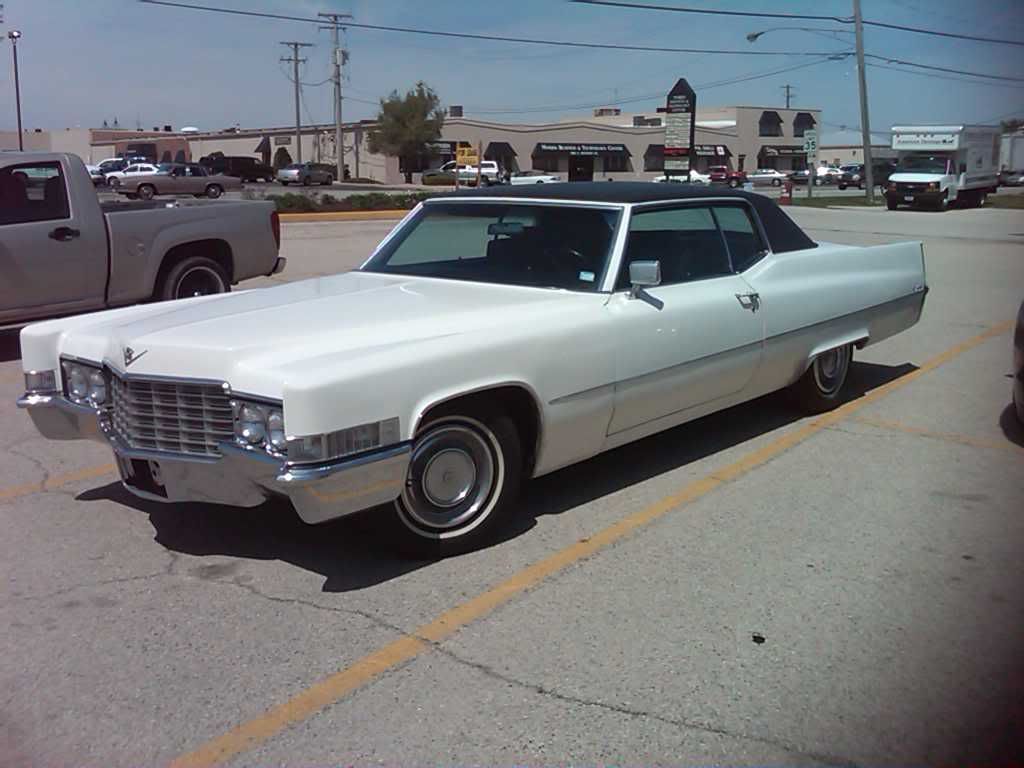 Its so big, I couldnt fit the whole car in the shot, and theres only 2" in the front and 4" in the back or else I would have to knock out the wall: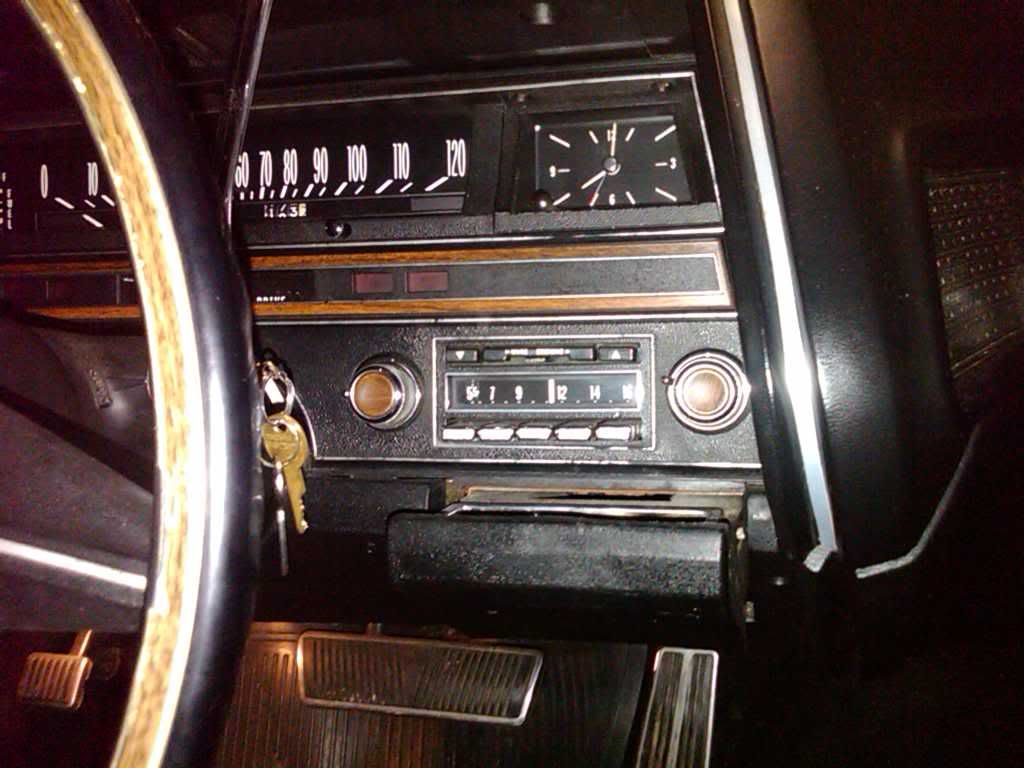 Its going to take about the same amount of time it took to do the 97 seville in over all time. Hopefully, funds keep rolling so that I can move forward with the mechanical updating and bodywork fast enough to actually start on the interior and custom stuff. Eventually, I am planning on getting a short block crate motor and building this thing to take to the track and see how fast i can get 'er down the 1/4 but keeping that 1969 originality