Hi, I have been working on this for a little while so far, and the first bunch of stuff I post in the thread will be C&P from the Phoenix Gold board where I first started documenting this. Updates to this thread may sometimes be a bit behind the work because this particular web site is blocked where I work, and a lot of times I do my updates on my break time at my normal job.
I have been messing with this on and off for a few years. the original plan was to use a data911 mobile computer I picked up for cheap, it is purpose built for mobile use but it was just not powerful enough for what I wanted.
New Plan: I bought a mini itx mobo, dual core 3ghz processor, 500gb sata II notebook drive, 2gb ram and win 7 ultimate. I've had this one up and running for about a month, and I like it a lot better, lol. It has on board video, but only hdmi and dvi-d outputs. I had to buy a pci-e video card for it because my little lilliput monitor was already purchased and it was analog video only. So, I now have the capability of running up to 4 independent monitors if I want to.
So, I bought a lilliput 8" widescreen touchscreen monitor. I planned to flush mount the monitor in the double din opening. I got a really good deal on the 8" monitor-- in hind site I should have rolled with the more common 7" wide screen. the 7" monitor fits easily in a DD opening. I ended up having to buy a new dash trim piece and cutting it up to fit.
Pics of the dash trim cut out: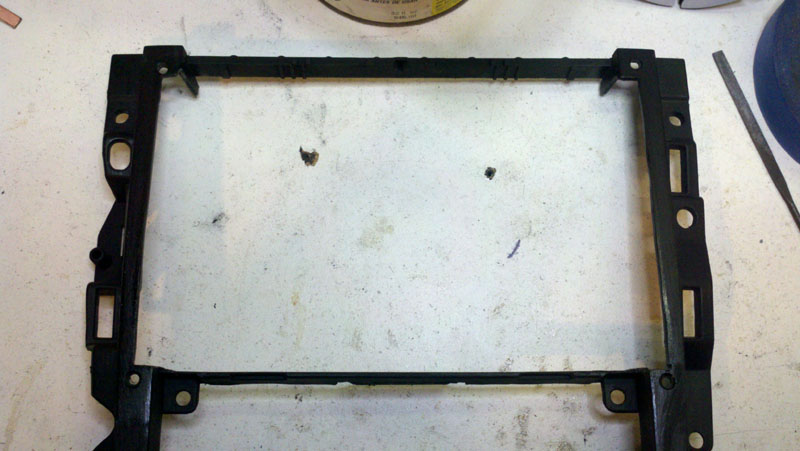 I broke the monitor bezel when I cut the bottom (button section) off. Take it from me, you should not try to nip one of these off on the chop saw
Anyhow, that is why there is a dowel rod in and some white patches on the bezel, I had already patched it up with super glue
Test fit: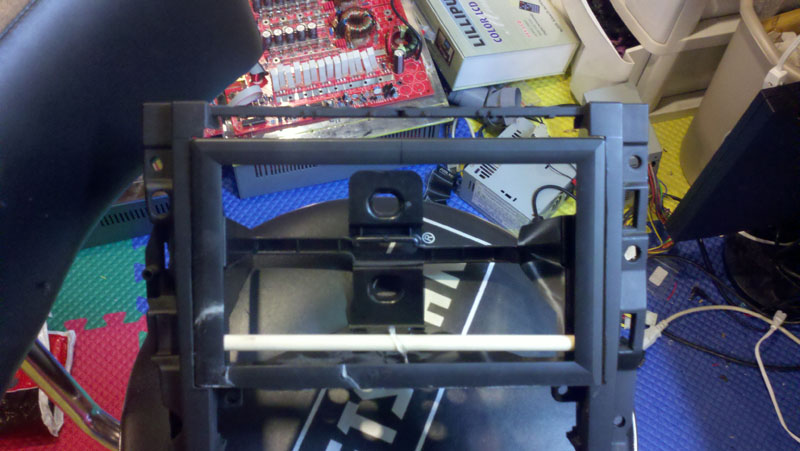 Taped up, sanded w/ 80 grit and ready for epoxy. The 4 holes are because I was not able to sand up in those tiny areas. I drilled them and countersunk the outside of the hole, the idea being that the epoxy will flow through, fill the countersink and can be sanded flush before refinishing.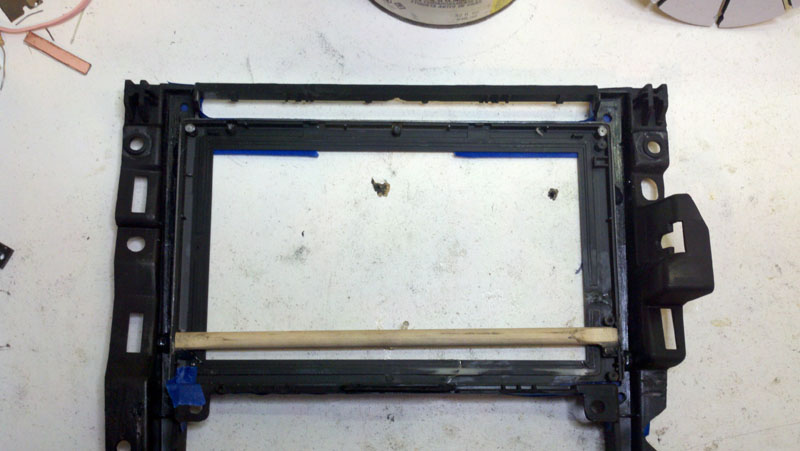 And then we have a stunning failure! I knew better, but I did this anyway-- I read on here in the fabrication section that you should heat gun the epoxy to get it to flow better. I thought this might not be a great idea, I thought it might make the epoxy cure to fast, I did not foresee the actual problems I caused... I melted the **** out of the bezel. Man was I ****ed at myself! I thought I smelled hot plastic at one point, and it never crossed my mind to look at the bezel itself...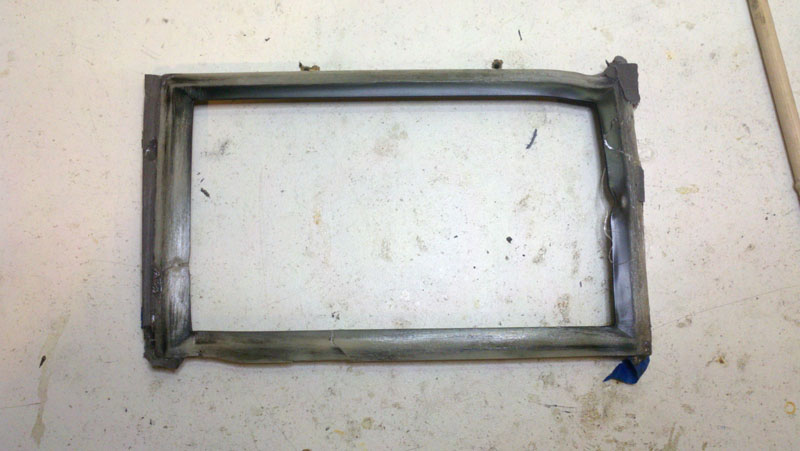 So, I did what anyone would do. I wrote to lilliput asking if I could buy a new case, then I said, "self, you have a cnc mill, make a new bezel". So, tonight I cut a new bezel. I made it out of polycarbonate because I had it around. It should work out just fine in the end. It is beveled around the inside of the monitor cutout. I did check the fit of the monitor itself before I started epoxying it in place.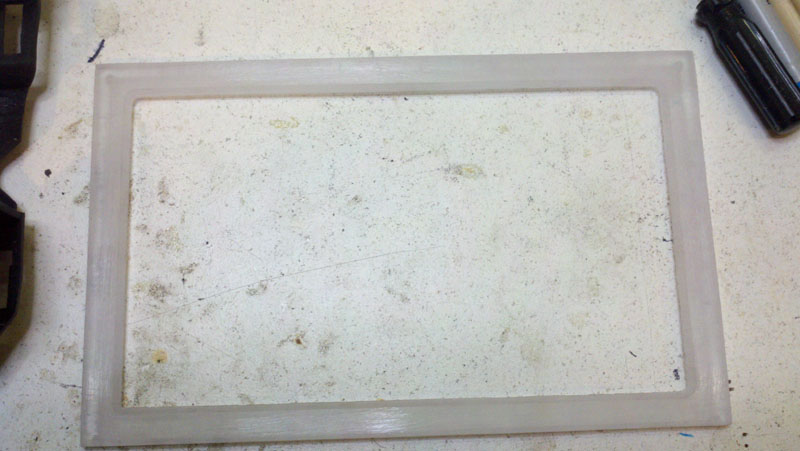 In place before tape, just tacked with 4 spots of hot glue.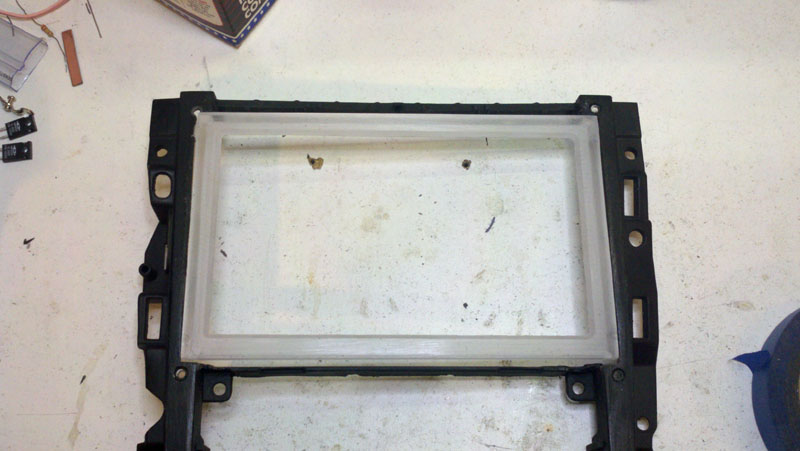 Epoxy poured, no heat gun this time, it will have to wait over night to dick with it and see how it is coming along.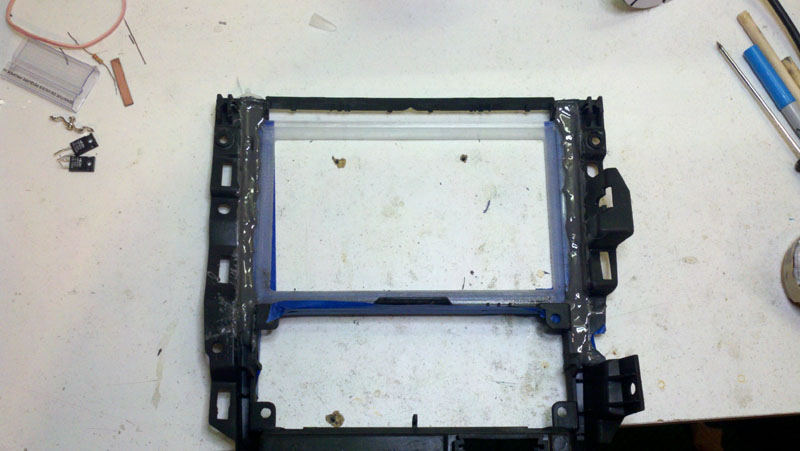 Later,
Jason