OK, so here we are at the the begining of my install. Although I've just started installing, I have spent months acquiring the parts neccesary. The whole philosophy of this project was "no comprimises." I didn't want to compromise on any aspect of the PC performance or the quality of the sound system. I wanted to retain an OEM appearence to keep it from attracting unwanted attention. The lack of comprimise led to extreme cost, which is why it has taken so long. Here's what I've acquired so far:
- Gigabyte H55N-USB3 Motherboard
- Intel Core i3 550
- 1x 4GB Corsair Dominator RAM
- 60GB OCZ Vertex 2 SSD
- M4 ATX Power Supply
- Mini-Box M350 Case (Black)
- 500GB WD Passport USB 3.0 External Hard Drive
- Centrafuse Navigation Edition
- Roughly $90 in Cabling (HDMI, Audio, Composite Video, USB 2/3 Extensions)
- Specially made E46 7" Touchscreen Bezel (from srcstc)
- Alpine CDA-105 Head Unit
- Power Acoustik 2200w (900w RMS) 2-Channel Amp
- Pioneer Premier 1000w RMS Subwoofer (Blown)
Still Needed:
- Touchscreen
- 10" Subwoofer
- WiFi Module (Bear Extender)
- Bluetooth Module
- GPS Module
- Steering Wheel Control Module (JoyConEX)
- WD Passport Dock
- Rear View Camera
The only work I've done
inside
the car is to install the new head unit in the glove box. Outside of the car I've assembled and partially configured the system. The PC will be installed in the trunk where the OEM CD changer would normally go, with the touchscreen up front and the head unit in the glove box. The subwoofer will be integrated into the rear deck to put the bass in the passenger compartment. Down the road the component speakers will be upgraded along with the tweeters. The external hard drive will be docked horizontally inside of the armrest. This will make it easily accessible (to load media) and centrally located, so it will absorb the least amount of shock from bumps.
Overall, I have done a lot of planning and I hope to have a very clean installation. Today my brother and I installed the head unit. This involved extending the harness, so it will reach the glove box and cutting a hole in the rear of the glove box. Cutting the hole actually took much longer than expected as it was very thick and tough plastic. Without further ado, here are some pictures. The final setup
will not
have the head unit just sitting in there, it will be covered, screwed in and reupholstered to match the glove box.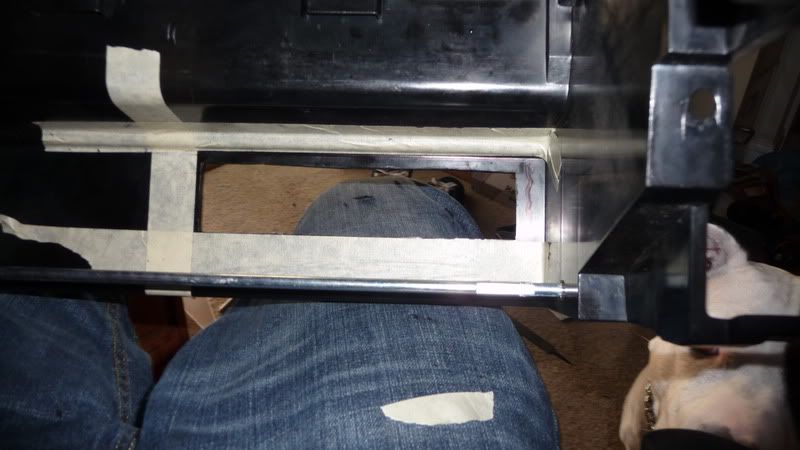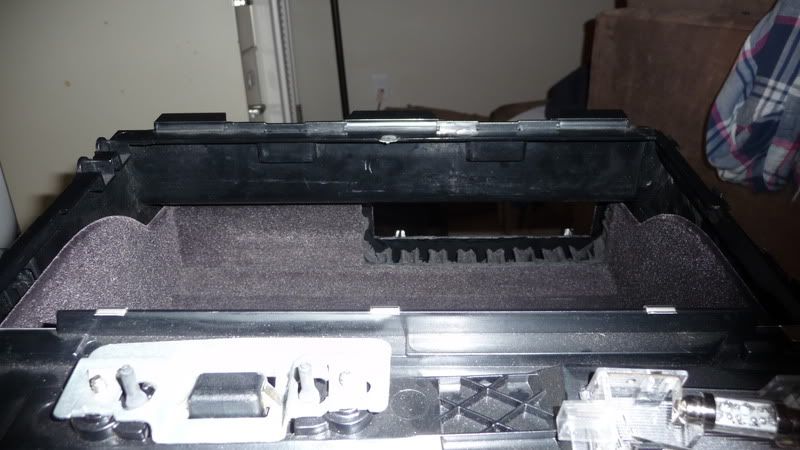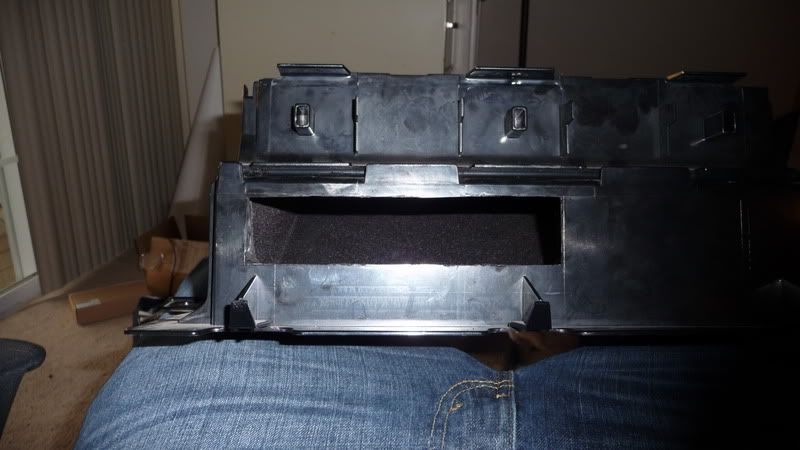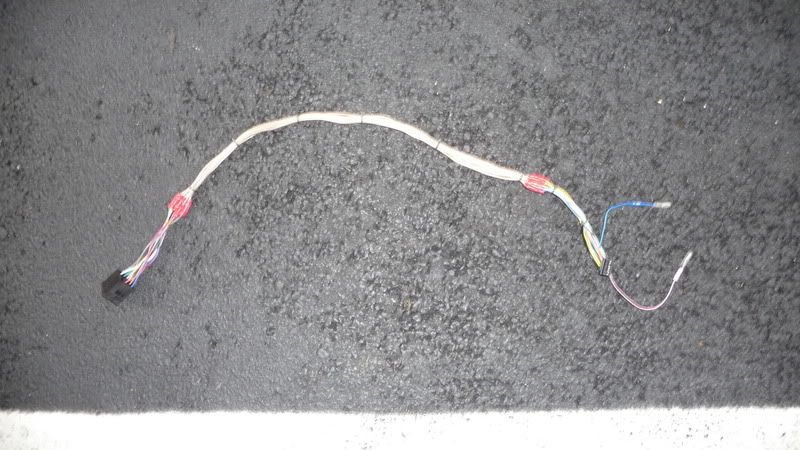 Wire ran: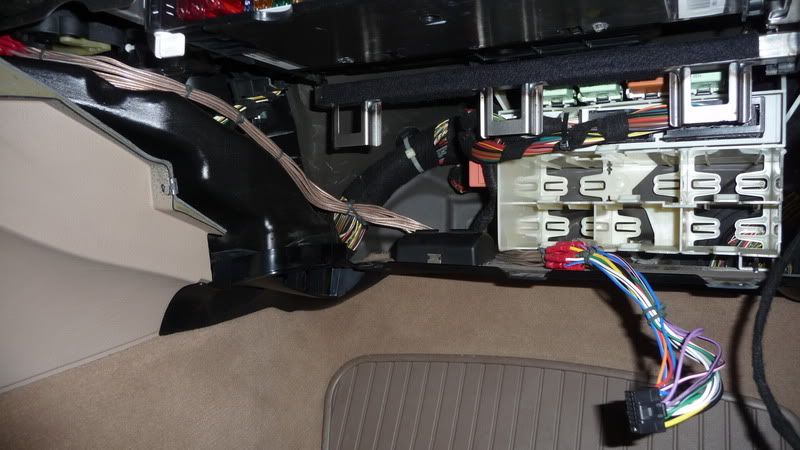 Stock HU location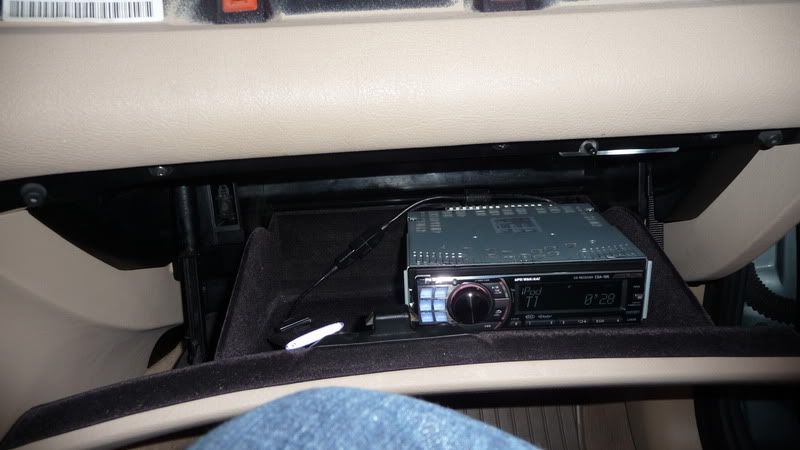 Temporary Setup: