Updated 8/10/11
Photobucket Link for more photos
Well here are the first set of sound deadening pics. More install to come with time. Hoping to have the interior back in my car this week.
Car: 2008 Honda Accord Couple LX-S
Front mid: Seas Lotus Reference 6.5
Front Tweeter: Seas Lotus Reference
Rear Mid: None
Sub: 1 Polk Sr-12
Mono: JL HD750/1
Front Comp Bi-amp: JL HD600/4
Sound Processor: JBL MS-8 (Will most likely buy a RF 360.3 when released (has optical input))
Sound Dampening: Second Skin (Deamplifier, MLV, and CCF)
Wire: All Knuconceptz
Head unit: NONE! EVERY head unit I have found has failed to meet my needs.
My requirements in a head unit (CarPC):
-Bluetooth (Ideally work with the latest technology - Pull contacts off phone automatically / streaming / …)
-RV camera
-Works with Zune Pass media
-Complete hand-free model for all controls (Something like Dragon Natural- 100% may be unrealistic but best viable options)
-Most likely Dual monitor (1 non-touch screen led 7" with RV camera in / 1 touch screen led 7" for all controls)
-Radio/HD Radio (not a priority but will probably add)
-FAST!!! Lag annoys the hell out of me and is 90% of the reason I am looking for a Carputer instead of a head unit
-Wifi Capable (This will just be a USB plug-in for when necessary)
-SS Harddrive for OS and programs
-Seamless interfacing with the RF360.3's new computer EQ program (not released yet but if one interface works better w/ program in program this would help)
-Ideally not over 250 watts for the computer
CarPC Specs -
Part || Name
MoBo
- ASUS P8H67-I DELUXE (REV 3.0) - HDMI SATA 6Gb/s USB 3.0 Mini ITX Intel Mobo
CPU
- Intel Core i5-2405S Sandy Bridge 2.5GHz 65W Quad-Core
RAM
- Crucial CT25664BC1067 2GB 204-PIN PC3-8500 SODIMM DDR3
SSD(OS)
- Crucial 128 GB m4 SATA 6Gb/s 2.5-Inch Solid State Drive CT128M4SSD2
PSU
- M4-ATX-HV 250W Intelligent DC DC PSU Power Supply Unit 6-34V Input
Case
- Morex 5689 Locking Mini-ITX Case With 60W PSU
Monitor
- Lilliput 669GL-70NP/C/T-HB-RV High Brightness
Monitor PSU
- Carnetix CNX-P5V 15 Watt +5V Regulator
Backup Camera
- Sony XA-R800C Rear View Camera
SOUND DEADENING!
Rear Deck
Hood
Trunk Lid Deadened Polyfilled and Foamed
Trunk Lid Deadened Polyfilled and Foamed
Base Door
Deamplifier start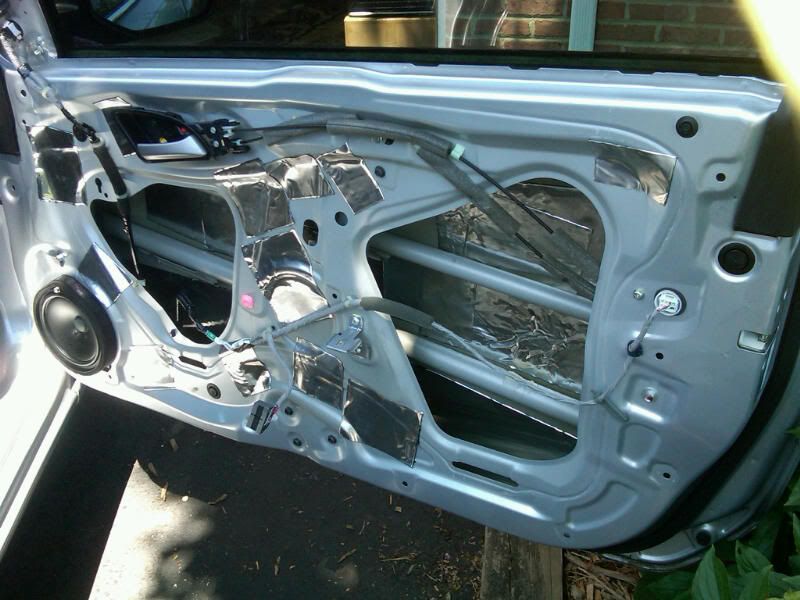 Upgraded Speaker Wire
CCF over Deadner (Fully covered)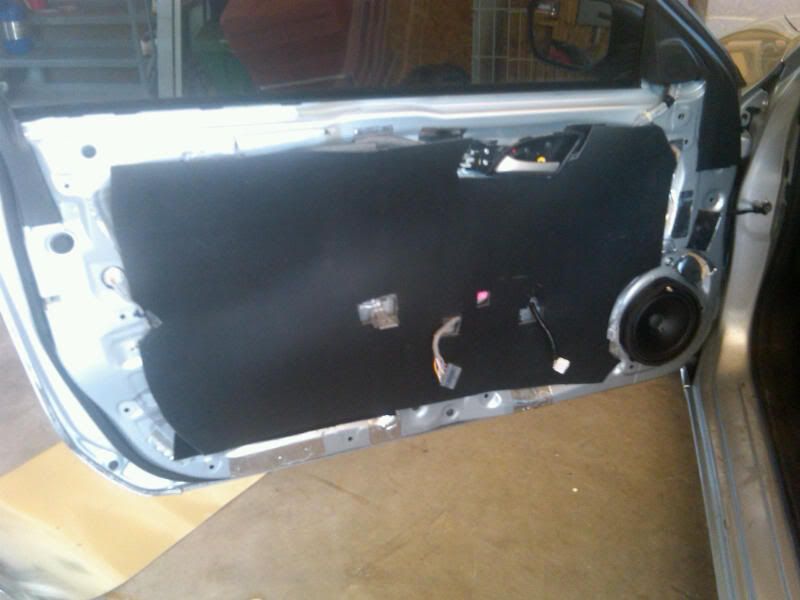 Trunk Lid