I decided to make a small worklog in here as this is the true forum for this.
I have the complete thing @
http://forums.bit-tech.net/showthread.php?t=207889
So if you want more details, you can just go to bit-tech.net and find it.
I also have my other mods there.
Just a short background info:
I love to mod my computers. I have only one rule, and that is that it must be watercooled. From there the project will take a life of it's own.
My stationary is a neverending mod, and I also made a Watercooled Nintendo Wii that some of you may have seen online.
So when it came to my carpc there wasn't really any choice. As I live in Denmark, water is a bad option since we get -20 degrees centigrade in the winter. So it's going to have engine coolant running through it's vains.
But on with the pictures.
I started out with a standard Xenarc MP-SC3. This has been working great for a couple of years, but something new had to happen.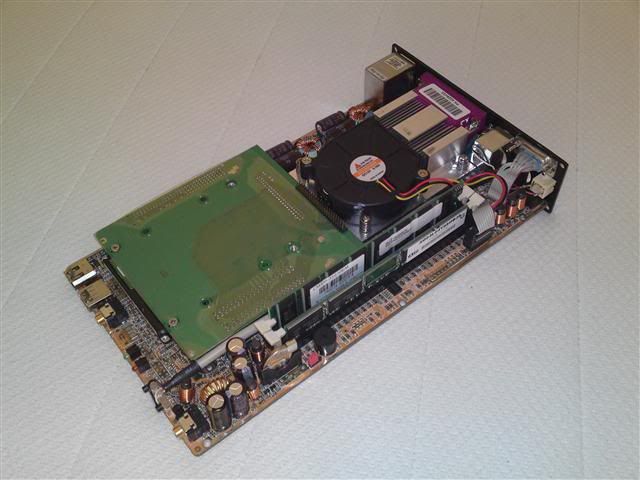 I have a couple of sponsors on this project;
Mushkin Enhanced hooked me up with 2 gigs of memory.
Centrafuse were willing to pitch in with a complete version with Western Europe navigation maps in!
Runcore helped me out with a 32GB SSD!
I made a couple of sketches of how the finished product would look, but this tends to change along the way.
Topless:
Top mounted:
As the renderings show, the front will be curved plexi. I made that with a piece of wood I cut and then baked it in the oven:
Top and Bottom plates roughly made in the CNC mill:
The Aluminum Front panel got started in the cnc as well:
And done:
Mounted, with a modded aircooler for setting up the pc, before moving on the watercooling:
Backplate done, and mounted. Fits perfectly!
:
Top of the case finished, with a word from our sponsors:
The waterblock:
The reservoir parts done:
Most of the parts put in, just the pump missing:
I tend to mess up the pump when I mod it, and this was no exception. Broke 2 of them and have just received 2 more. But it DOES get pretty heavily modded...
The stock pump, look at the size! :
Aluminum impeller for the pump:
Impeller done, and mounted on the stock magnetic part:
All the parts for the pump:
Assembled: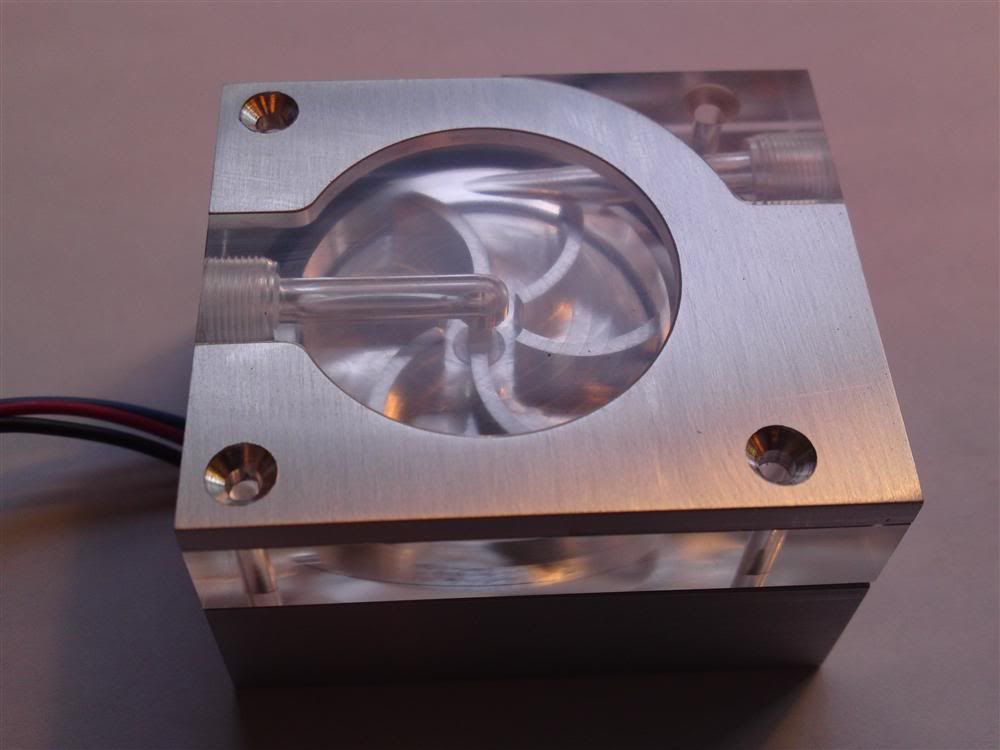 I won 3rd place in MOTM on Bit-tech.net for this, and to hide the ugly green pcb, I decided to make a small plaque:
It had a scratch on it, so I made a new one. 
Filling the system was not funů I had no room for a fillport or anything, so I had to drown the loop to get all the air out: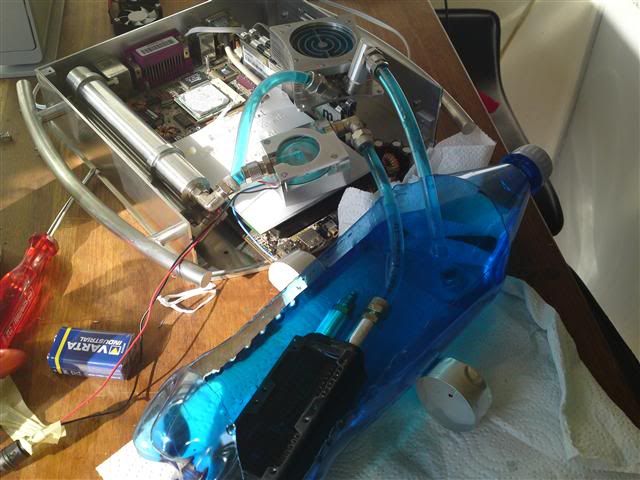 Filled:
Aluminum front mounted:
And with the top on:
Hope you like it! 