R.I.P
Project λ^2 (Lambda Squared or Lambda II)
So, the 1988 pickup died on my way home for spring break on Friday (3/9/12) and I had to get a replacement for it. I got a 1996 Chevy C1500. Essentially, it's the same truck, just one generation up. I actually dropped $230 on an OBDII scanner for this one, just so I'd be in control of EVERYTHING this time around. (I know, OPs aren't supposed to, but in b4 "Why didn't you just get the USB scanner for your TruckPC?") This one does the ABS and SRS data as well, the PC ones don't as far as I can tell. So, I'm dropping my "signature" Lambda name and switching to a different "theme" if you could call it that.I have the tires from the other truck. They are still practically brand new. I had to fix the drivers side interior door handle to avoid having to roll down the window and open the door that way. This truck is a bit of a downgrade in that it doesn't have power locks or windows, but it
does
have a camper shell with toolboxes in it.
Pix from before I washed it: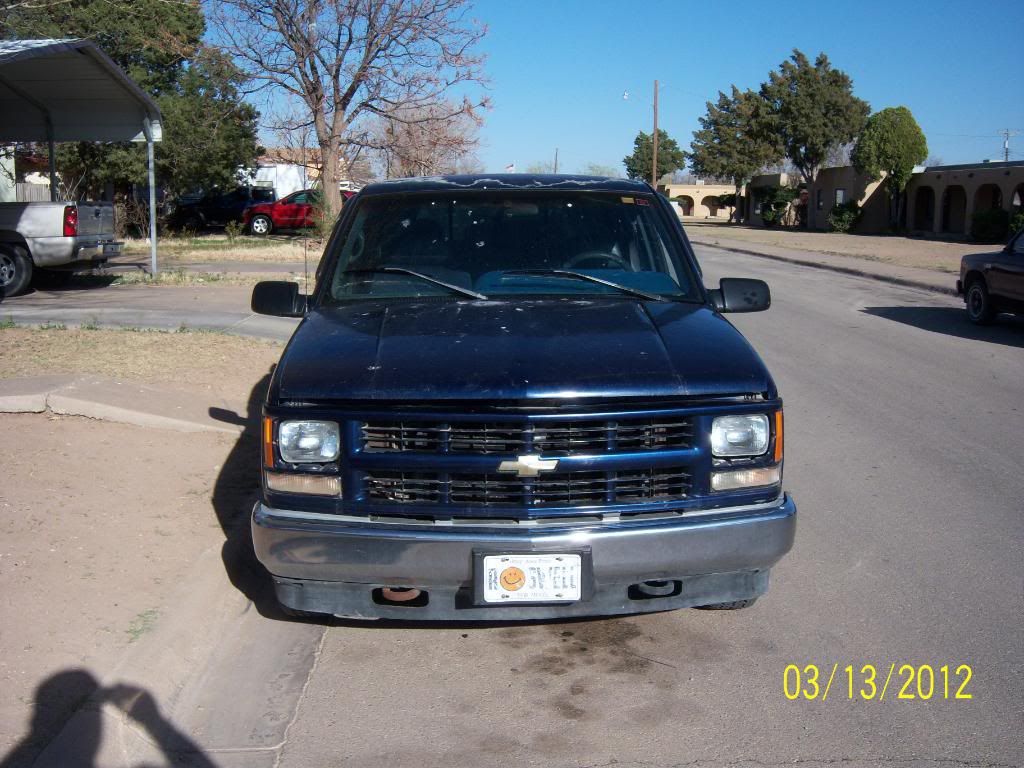 I'll try for some more current pix later, but this is it for now.Maybe someone can tell me the best place/way to ground my amplifier? I stripped/sanded/wire brushed several places in the cab and still couldn't get a decent enough ground to get the amp to click out of protect. Running straight to the battery, it works, but that's not very cost effective...