So I thought it'd be a good time to start documenting my build after some progress in the last couple of days.
The car is a 2004 Ford Falcon I aquired early this year as a daily driver, and I'm slowly modifying it.
I have already done a HID retrofit with Morimoto Mini H1 projectors, but will be changing these out later for some RX350s for better output. Mini H1's are good enough for now.
But enough about the headlights
The standard stereo is integrated in what Ford calls the ICC (Interior Command Centre), which also contains the BCM/ECU and controls the engine, as well as everything from the remote central locking to auto headlights.
This is the unit
So the first mod that got me motivated was changing the stock green lighting to blue. The problem here was that there are no replaceable globes like there used to be, they are LEDs soldered directly to a circuit board. So I carefully de-soldered and re-soldered the green LEDs for blue ones I purchased off eBay, and ended up with this
So much better than the stock green lighting
Was so happy with it I decided to hack my instrument cluster apart and do the same, but mixed it up with blue for the LCD screens, and white for the dials and ended up with this, which I am also very happy with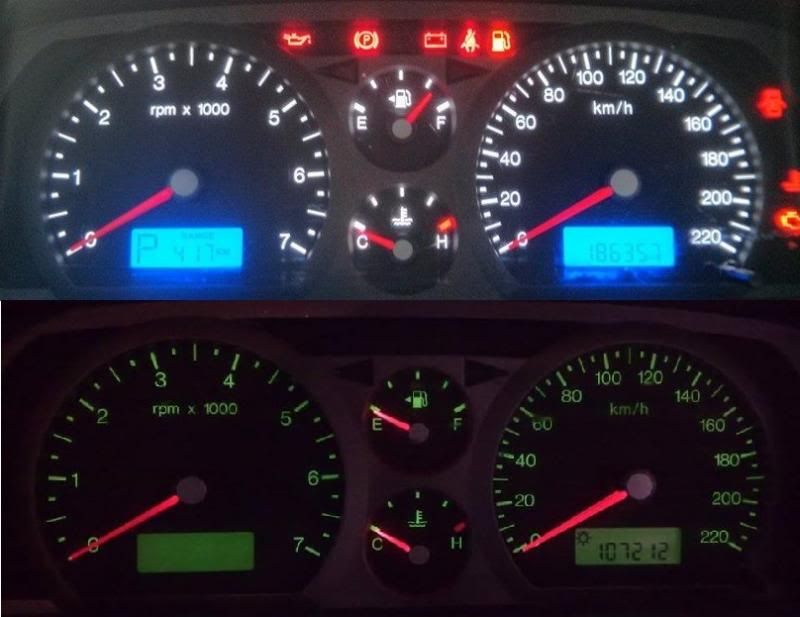 The top shows what it ended up with, and the bottom shows the awful green lighting that comes standard in the whole dashboard.
So then I took my spare ICC and took the plastic fascia off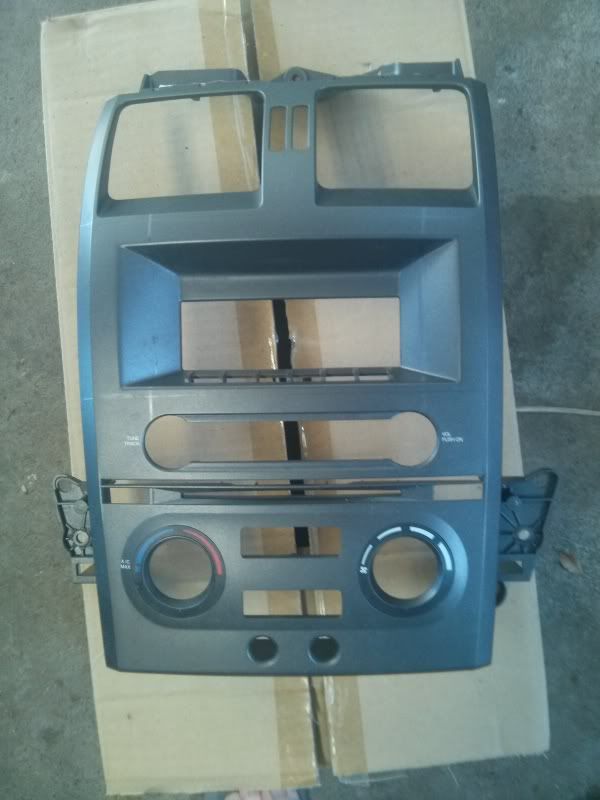 And started cutting out enough to accomodate a Nexus 7 screen
Had to hack these bits to make them flush
And with some 'ugly-but-it's-not-going-to-break' plastic welding with the soldering iron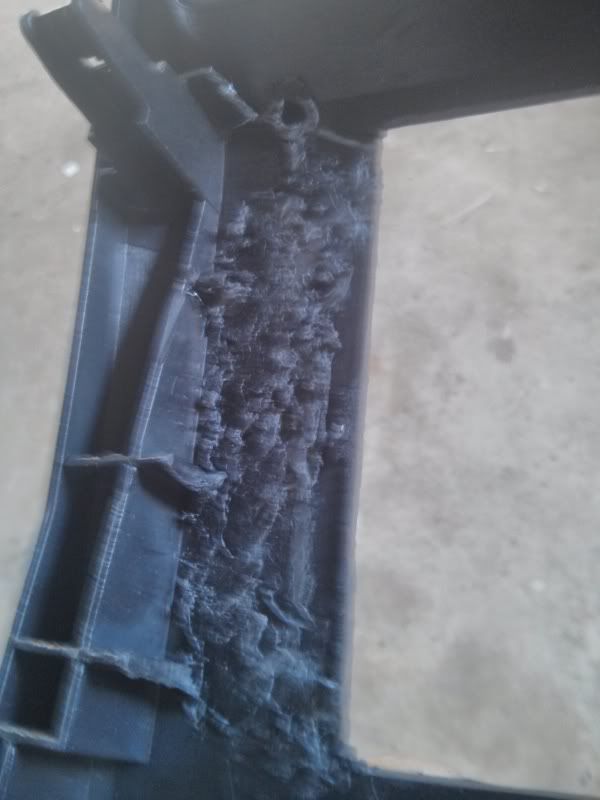 And some sanding I ended up with this today. Just needs some filler and lots of sanding.
Debating whether to vinyl wrap or paint. Wouldn't mind carbon fibre di-noc but may have trouble getting it into all the gaps up to my fussy standards.