After wanting a carpc for a long time i started making a centrafuse skin of my own in fact i ended up making three different ones and i must say i had a lot of fun doing it also it was a great learning experience.
When that was done i set about building the pc i got as far as mounting the mother board and cpu and then i started to get tempted to go the android route.
After my missus offered to get me a nexus 7 well then the deal was sealed android it was.
I have tried a few incar app such as carhome ultra and found them all to be good but none of them were visually what i wanted so using a combination of apps and launchers i'm happy with what i have created.
The setup is pretty standard for incar.
Nexus 7
USB rom (hats off to timur's kernel)
OTG cable
Homemade mounting (chopped up double din ford head unit)
Alpine head unit (may be replaced with a usb dac in the future)
Main APPs used
Go Launched
Desktop visualizer
Poweramp
Google Maps
Google Navigation
Tablet talk (combined with my parrot hands free kit)
The whole setup is now ready to fit in the car as i got the last few bits i needed but typically i don't have my car for the next few days.
Anyway here are a few shots of the unit not in the car obviously.
This is one of the screens (ignore the to icons in the top left they will be removed)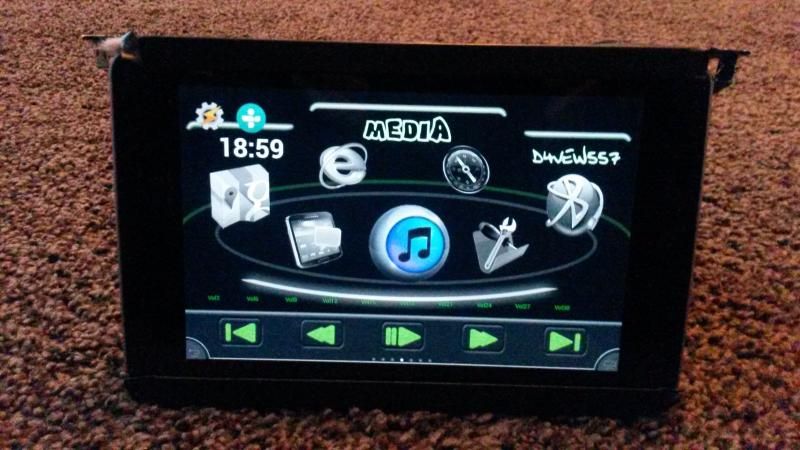 A shot of the rear. Here you can see the OTG cable the cable that connects to the head unit and a 3amp DC DC convertor. Also as room is tight i had to relocate the usb and audio sockets from inside the tablet on to the back this can be seen in the middle.
Another shot of the rear with the cover on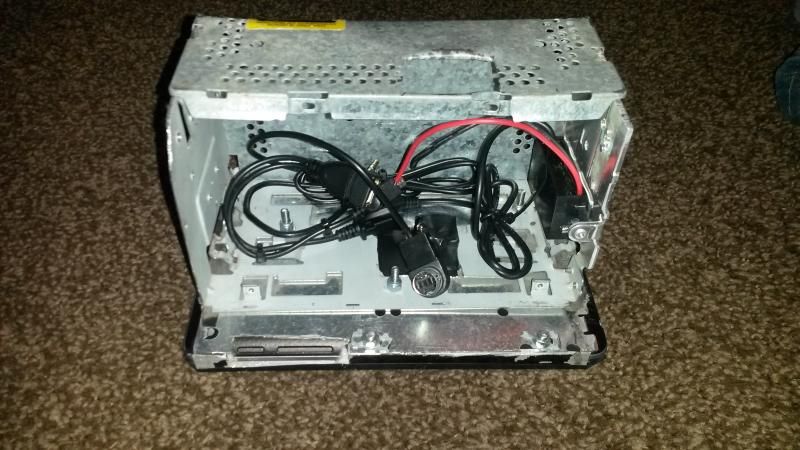 Side view
This is how it will sit with the head unit
When its installed i will try to get a video of the system in action. There is more to add such as cameras but that will be once i am am happy the basic system is working.