Hello peeps!
First off Thanks to all those out there that have answered my posts - a few!
I have been asspired to start so I think I should let you guys see it so far!
Spec
Pentium 166 MMX processor
64Mb ram
Dos 7.0 (win 95 dos start up disk)
3Bg hard drive
2x16 charecter LCD
1x16 LCD
Thats the spec and this is the beast at the mo!
The old beast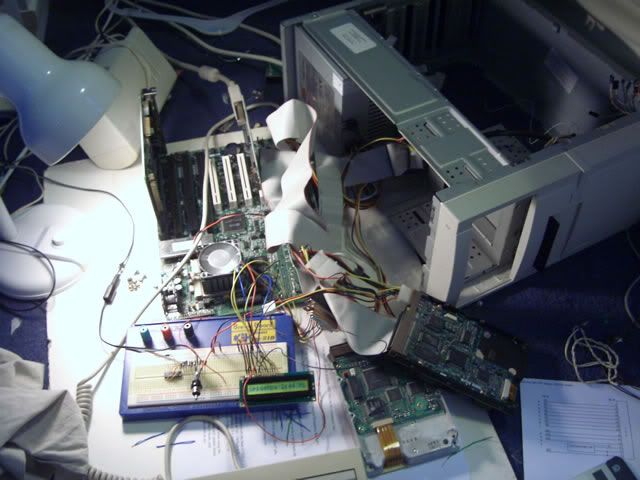 With the single line LCD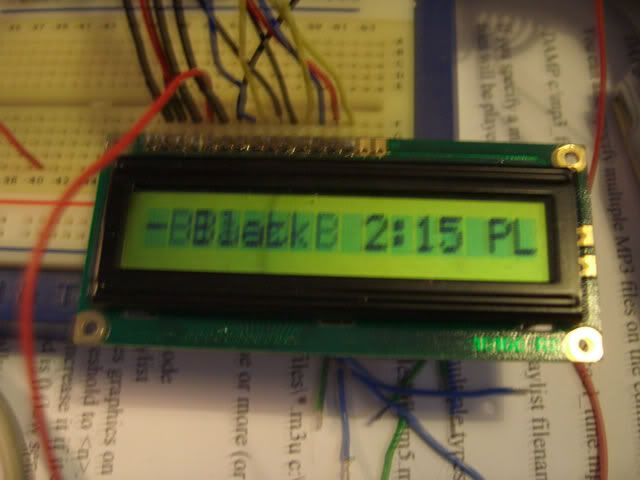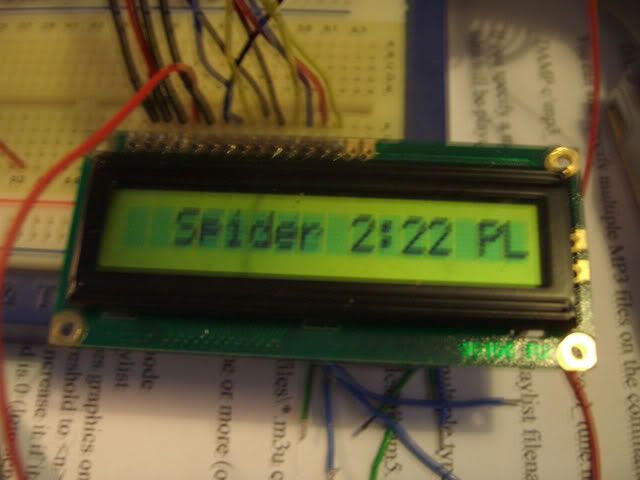 But then I got a 2x 16 LCD with back light!!!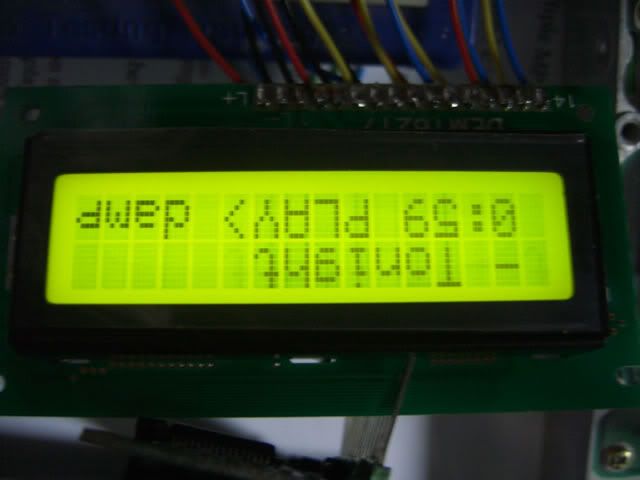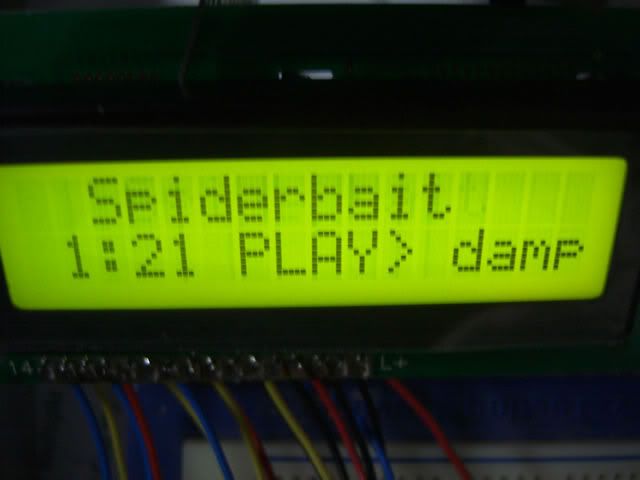 And tryed putting them on the same bus
and so ended up with this!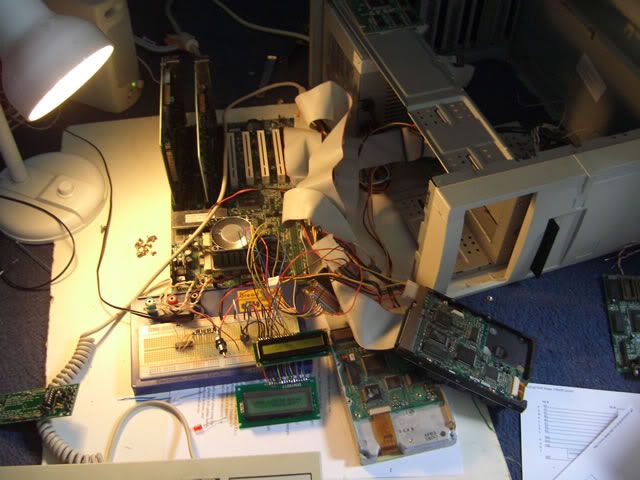 So there we have it at the mo - Prototyped and on plugbards/ bedroom carpet! (with board down so as not to short)
It will be going into a case soon (custom build) and then will be going in the false floor of the AX once I build that!
Trying to get the thing to work has sent me
, but after lots of googleing and people going
it worked
Jimmy