This is my first worklog and second carPC. My first carPC was stolen, so now it is time to rebuild. This will be a similar setup to my previouse one, only with a Xenarc screen instead of the drop in Lilliput (TMZ).
Hardware:
7" Xenarc Touchscreen
HP E-Vectra 1 Ghz Celeron, 320RAM, 20GB HDD
400 Watt Inverter
Holux GR-213 GPS Receiver
CompUSA Flex USB keyboard (fits nicely on sunvisor)
4 Port USB hub (mounted in ashtray)
4 Port USB hub (for everything else)
Remote mounted HDD/Power/On-Off Switch. Connected with RJ-45 jacks for easy connect and disconnect if I remove the PC from the car.
Software:
Windows XP Pro
RoadRunner
MS Streets & Trips 2006
TARI DL1 ECU reader
Layout: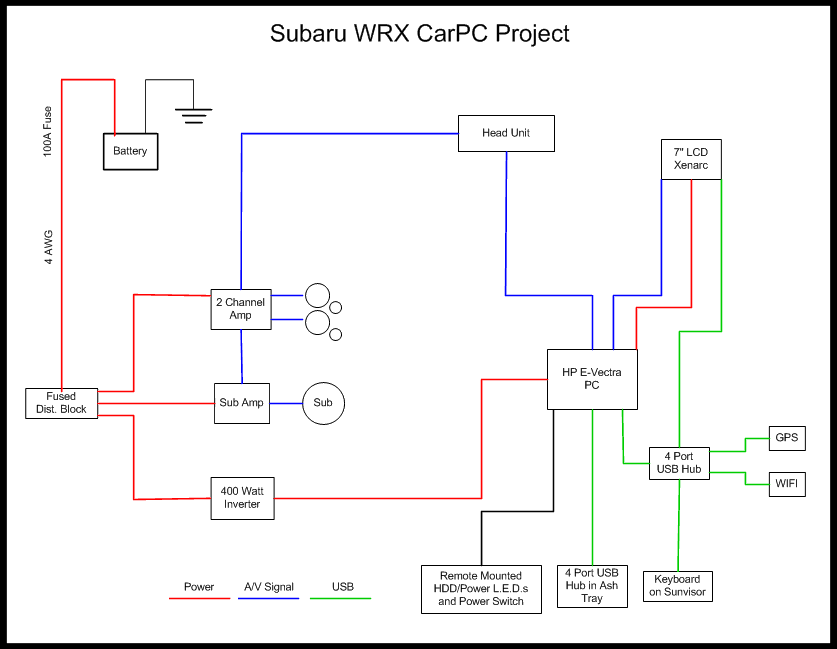 Here are a couple shots of the skin I'm using.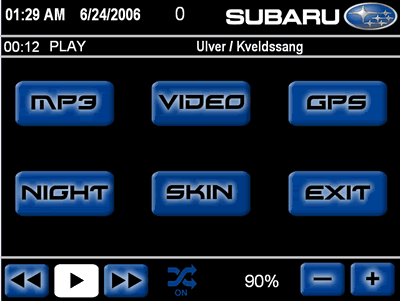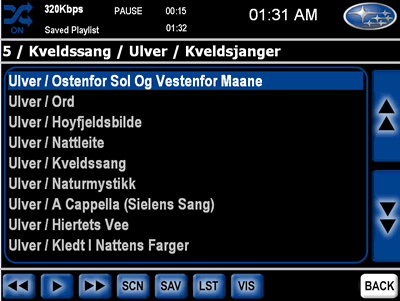 The car: