:::::EDIT:::::
I now have a functioning CARPC installed for beta testing. Im using a M3-ATX to power it with no problem. This is for testing for potential problems, and fit and finish. Read through from page 5 for more updates and info on the pc installed in the car.
::::::::::::::
Well, here we go. I decided i would fire off a worklog since im finally making some "progress". so heres my car: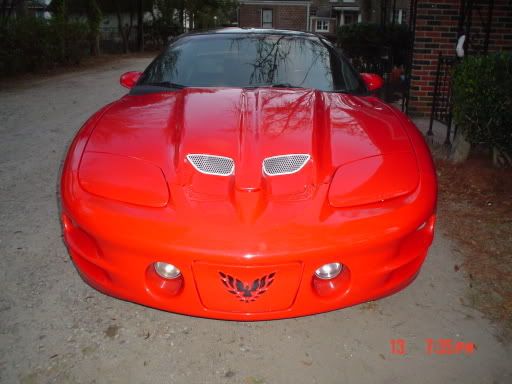 Its a slightly modded 2001 Trans am. Currently on a cam only motor its putting 376 horse and 364 ft lbs to the ground, untuned. Im ready to tackle the multimedia portion and i figure a carputer will be perfect. Right now my system that seems to be materializing is a HP Vectra vl400 small form factor desktop, with what will hopefully soon be a Pentium III 1ghz or higher, 512mb ram, pci card with usb 2.0 ports, seagate barracuda 15 gig hard drive, and an undetermined external hard-drive (for multimedia storage) most likely 80 gig.
Im shooting for mp3 playback, navigation, hands free intergrated phone control, dvd playback, possibly radar detector, fm and tv tuner, broadband wireless internet. All controlled by a touch screen (not yet determined), griffin powermate, and voice control.
Essentially a fully loaded car pc.
The audio at this point will be run through the stock head unit via a GM9-AUX input, or hacked of i can figure it out, to offset the cost of all this upgrading.
I will be using Road Runner for my front end, and most likely Liquid_smokes amazing LSX skin.
Right now the main unit will most likely be hose here, like XxAndyxX's setup:
The screen will be modled after Curious's very nice setup:
Right now I am compiling all my hardware, and tweaking my software to do what i want it to. Right now my machine is running windows 2000 Pro, but im contemplating upgrading to windows Xp. My powermate seems to be much happier with the 2000 though, and often ****s the bed while running on my xp machine. i would love some input from anyone with help or ideas to keep my install neat and clean.