I just heard about these super small Nano ITX mobo's last week. I've been wanting to put a computer in my truck for a long time. I never have, because I didn't want a big ol' CPU laying in my back seat. As soon as I heard about these Nano mobo's I started doing a bunch of research. I spent basically the whole weekend reading about carputers. I ran across this mp3car forum and I couldn't believe how much info there was here. After much reading and trying to understand how everything will work in my truck, this is the system I decided on:
Nano ITX - N10000
1GB SODIMM DDR400
Samsung 2.5" SATA 40GB Hard Drive
Panasonic CW-8124-B Slimline Slot Loading CD-RW/DVD
90W DC-DC Power Supply (M1-ATX)
Xenarc 700TSV 7" TFT LCD
OS - Hopefully Windows XP *fingers crossed*
I ordered all of these parts from logicsupply.com because they had everything I was looking for. The parts should arrive by the weekend so I'm really looking forward to starting this project.
Also last weekend while I was doing my research, I needed to find out where I could install the Nano board. My truck is a 2005 Chevy Silverado Z71 Ext. Cab. It has XM, Onstar (no longer subscribed), and the Bose system. The truck has the big center console, so I was originally thinking that I could just install the computer in the front part of the console down near the floor. I was thinking there was going to be a whole bunch of room in there. This past weekend I took the whole center console out of my truck and I found out that my idea wouldn't work. This is because the Bose sub is in that area. See the pics below...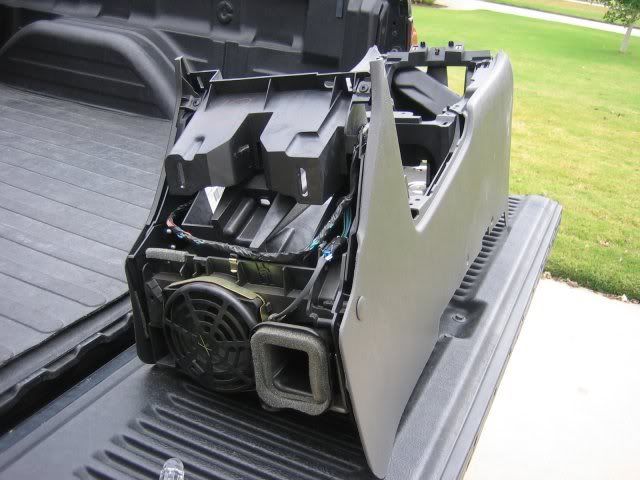 I also can't install the PC under the metal support bracket in the center console because the Bose amp is in there. At this point I was pretty ****ed, because every free space that I was thinking of was taken. So I started putting everything back together. As I just about had everything put back like it was, I realized there was a big space under the cup holder. I thought the cup holder went all the way down, but it doesn't, there is actually a pretty big gap in there. Below are some pics of the area below the cup holder where I hope to install my system...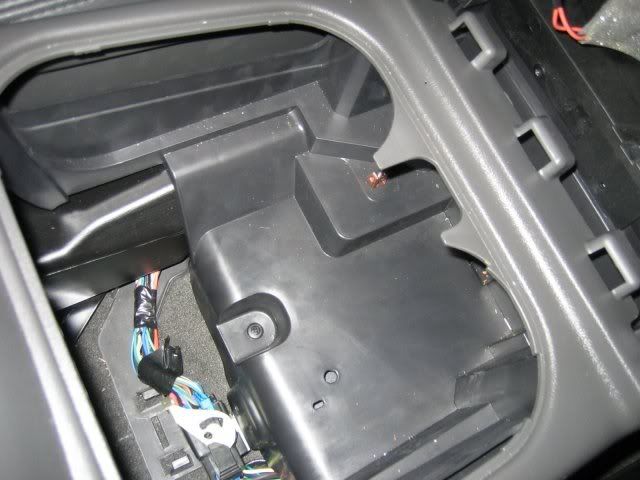 I'm going to install the Xenarc LCD in the cubby hole just in front of the cup holder area. I'm going to try and include the CD/DVD drive in this area as well. I hope to do something different that some of you may not have seen before. It's going to take a little extra work up front, but it should be really cool by the time I get finished with it. Below is a pic of where I'll be installing this stuff at....
Here are a few other pics I took of the center console removed. I thought some of you guys might use these for reference for something because I haven't seen a whole lot of pics dealing with my truck model.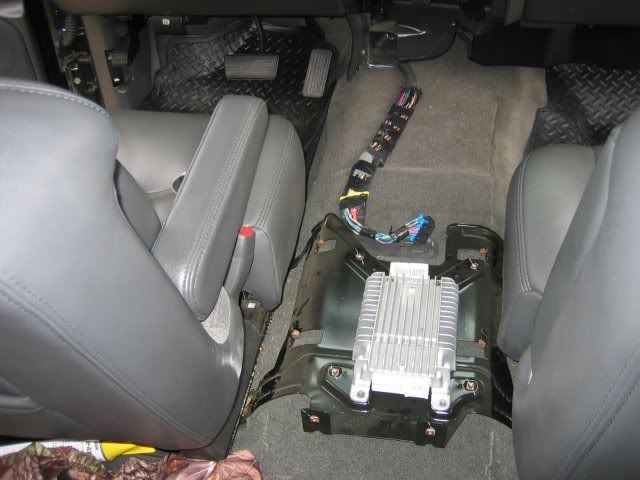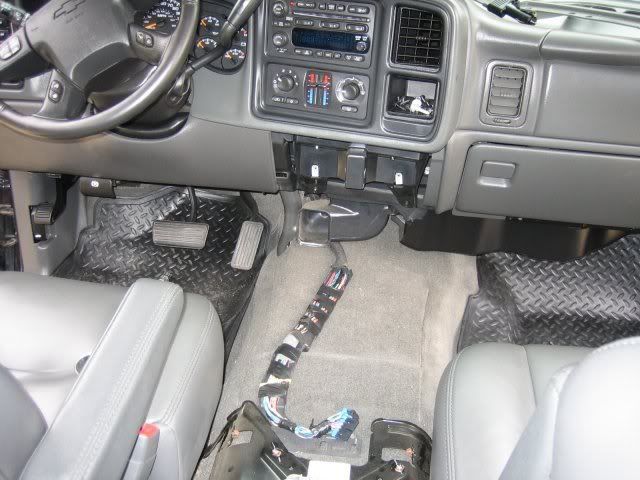 Justin