When I was in the planning phase, I searched everywhere but there wasn't many 7th gen Accord owners who had successfully integrated a carputer in their Accord coupe. The worklogs that I did see, I did not like the way they **butchered** the interior because I wanted to do something which can be reserveable so hence I decided to go a different route (which I thought might not be achievable, thats why no body else tried it)
Hardware:
VIA C7 Mobo
80 GB laptop HDD
1 GB DD2 RAM
M2-ATX
Voom PC Black Case
BU353 USB GPS
DWW-700H Touch Screen
4 port USB Hub
USA Spec Hon3 (Ipod to car adaptor)
Engenius EUB-862 Wireless USB Adapter (HIGHLY Recommended !!)
Philips PSC805 Aurilium USB External 5.1 Sound Card
7 port powered USB Hub
SpecResearch Black Wireless Mini Keyboard with Optical Trackball
Software:
Win Xp Pro
Road Runner fontend
Devil Blue Skin
IGuidance 3
Car Pics
New Rims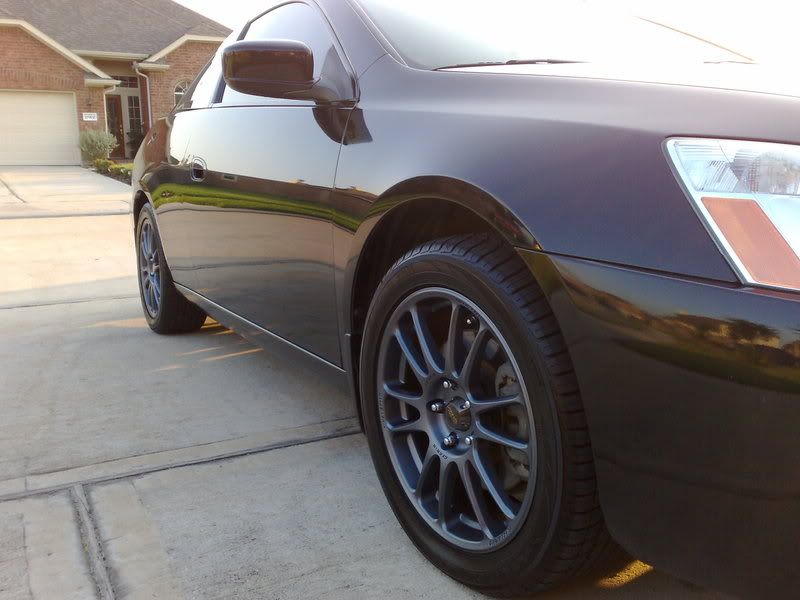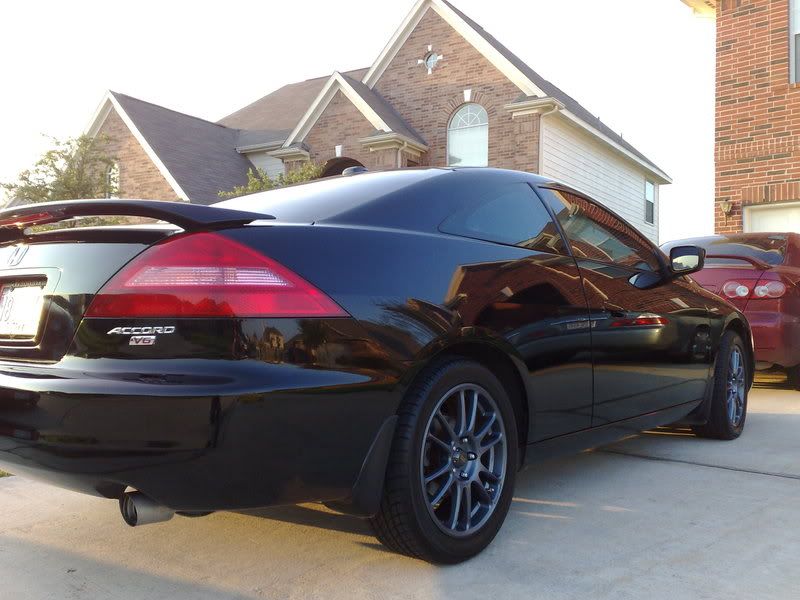 Carputer Pics
Carputer - Under the seat....... i know it not the *preferred * place of mp3car members....but it works for me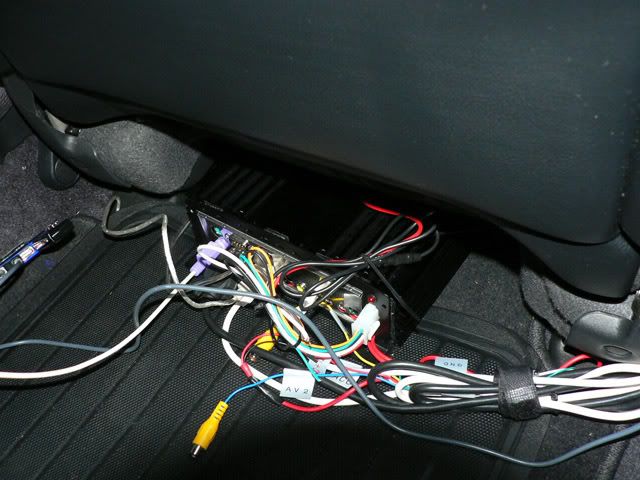 Road Runner with Blue Devil Skin (Best skin that i've used so far)
4-port USB Hub (Will soon replace it with POWERED 7 port hub)
View from driver's seat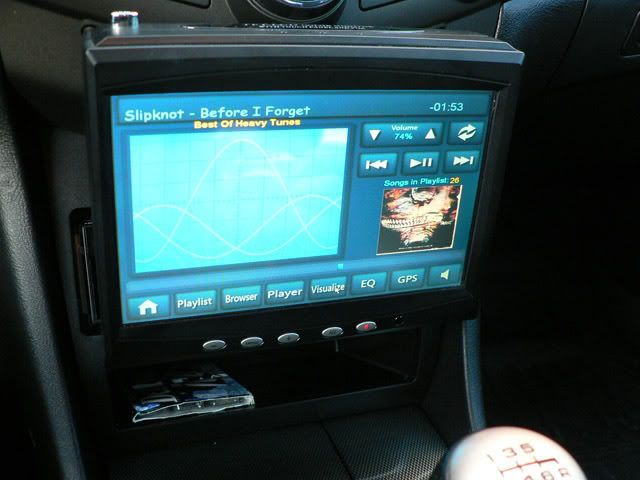 Custom boot skin (see my wife's pink shoes ??
)