Hello Everyone,
After arriving in Melbourne, from South Africa, I decided to pick up a UTE and do a few mods to it, wrt both the engine and the interior, fit a Carputer, etc.
With Projects like these, I always like to set myself some goals - or, more precisely, what the end project should look like...be like...perform like....you get the drift....
Goals:
1) Most important is the factory look! The mod must/will not detract from original factory looks...
2) Powerful system, doing multitasking without ANY hickups.
3) Deadreckoning GPS system, using Gyro and GPS input.
4) Capacity to play MP3's, DVD's
5) Internet Wireless connectivity.
6) Infrared (IR) control of computer
7) On/Off activation either manually, or selectively ignition controlled
8) OBD-II (onboard diagnostics) display and logging of variables.
9) Quiet operation, minimizing powerdrain.
10) High-quality Touchscreen - 5-wire resistive is the best.
I decided on a Morex Cubid mini-itx case, Commell LV-677 board, M2-ATX PSU, Merom 1.86gig Core 2 Duo Laptop CPU, mini-pci wireless card, and Commell mini-pci GPS.
Other items include Pioneer Slotload Multiburner, Seagate Momentum 7200rpm, Sata 2.5" drive, and 1gig Geil ram.
Al these cards onboard would make for a small footprint, yet very powerful setup.
Here are some progress pics, and don't be mistaken, even though it is an extremelly small rig, with the addition of a decent 8800-based gfx card, you will be able to play any game at max settings! Serias.
I realize a 8800 will not fit in this little box, but other than that....wow....
Here I am busy assembling....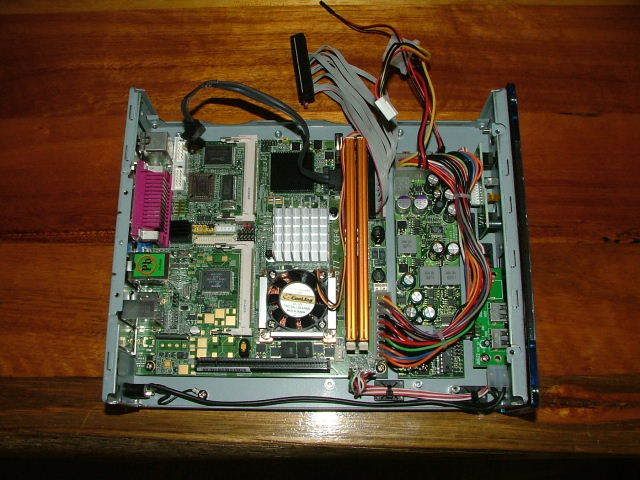 From the other side: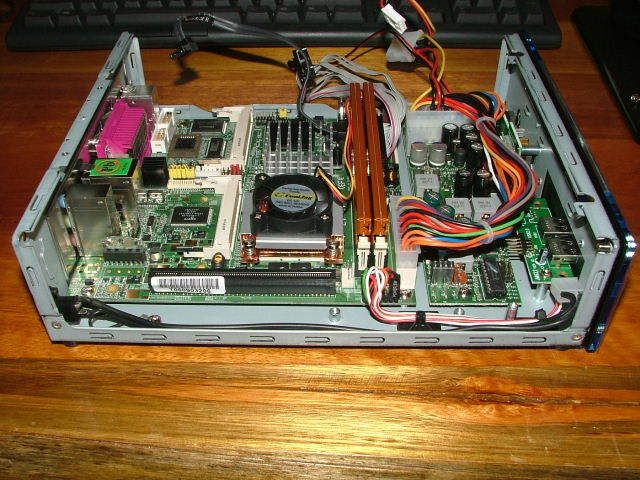 and to give you an idea of the size, look at how big it is compared to my WinXP Embedded case lying next to it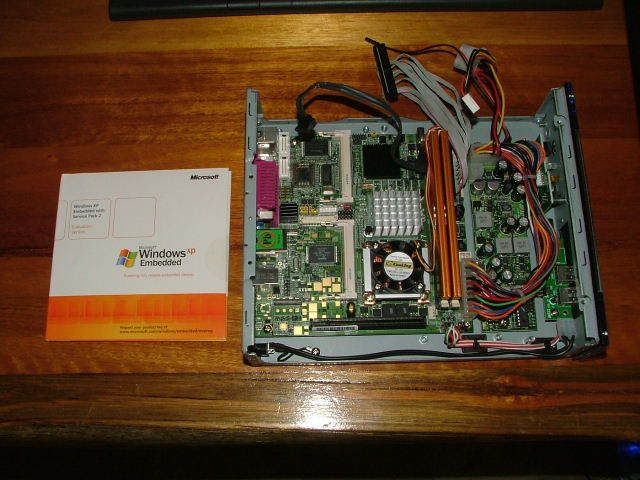 Here is a shot from the back....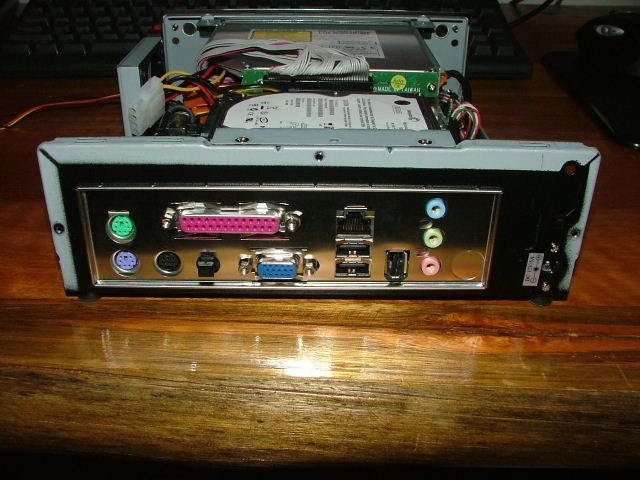 and one of the front.....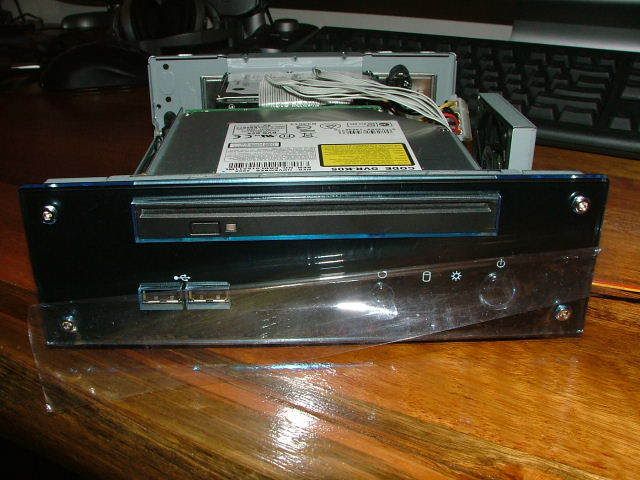 one from each side.....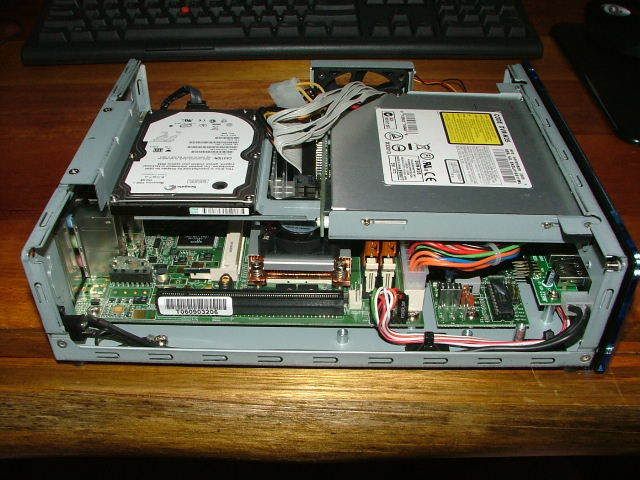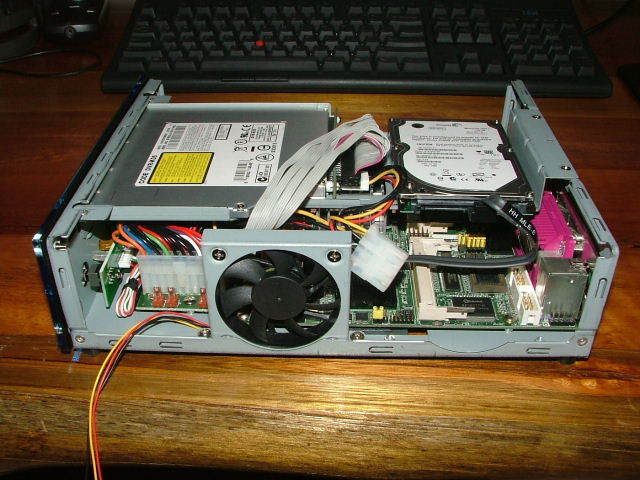 and one from the top, showing how it fits together, and location of components.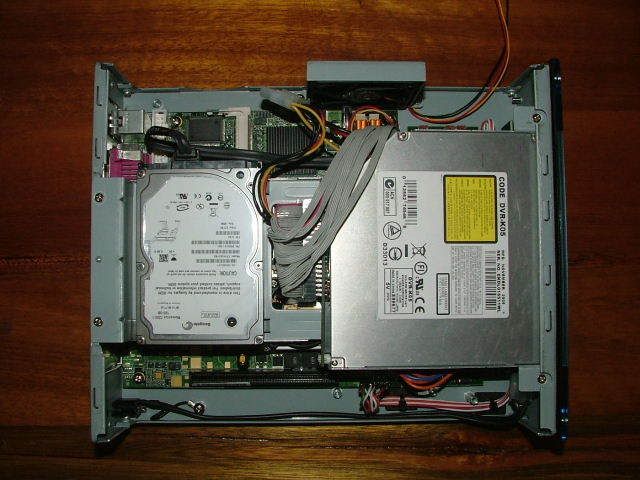 I will post some new pics later, showing how nicely I have tidied up the inside, cabling etc.
I will re-design the slightly tacky perspex front, instead use 5mm aluminium plate, which I will brush. Should add that something extra to the look - even though it will be hiding in a custom console I am designing for the Bakkie.
Using the special automotive dc-dc powersupply, the M2-ATX, I had problems with the board starting up everytime, and I studied the issue with the manufacturer, and they discovered a timing issue with one onboard smd capacitor, which had a 22nf value, and was supposed to have been 10nf to be compatible with the Commell LV-677 motherboard.
They wanted me to ship the PSU to the USA, and would fix it, so I decided I will do it myself.
In the follwing pic, you can see the tiny smd capacitor, just to the left of a standard case-screw - hehe - not for the faint hearted.....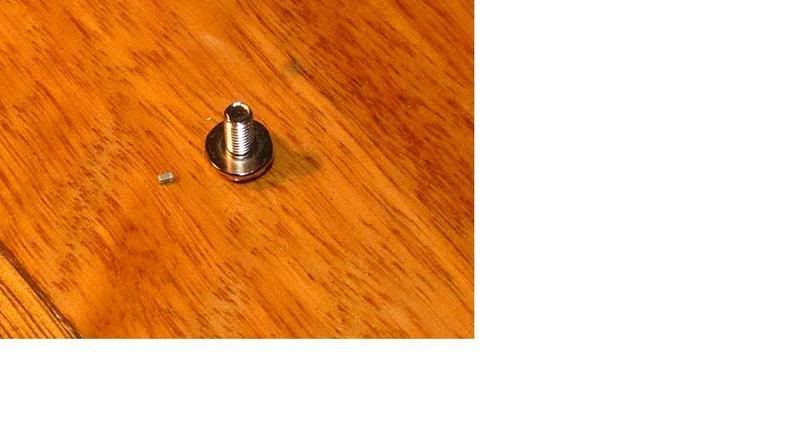 After firing up my small solder-iron, using additional lighting, and 1 minute later, we hadd the new cap fitted - see area in purple....mmm...looks like a robot had soldered it in place, so even if I am close to 40, my eyes are still good, and hands are not shaking to badly
Here's the result....
So, now the Commell board starts up everytime, and no niggly shutdown issues either - well worth the effort, only problem was I have a total of 199 of these little capacitors left, as I had to buy minimum 200, but it was only $11- Aud, so no problem.
Let me know what you think....