So the unit arrived at my work today, and since it was slow anyhow, I rushed out to Frys to get a DC power supply to be able to play with it. My first impressions are pretty good. The build quality seems really solid, and the boot times out of standby are excellent. With no speakers, it's hard to judge anything audio related, but the streetdeck interface seems decent, though it will take a bit to learn all the little things about how it runs. I hooked up the GPS, though only got low signal strength from the building window. I didn't have much luck with Microsoft GPS software in the past (around 2000), but thankfully it looks to have improved quite a bit. Though oddly, the built in database is missing the great Frys in it, guess it might not have a full directory, but instead a points of interest type condensed listing. I'll have to dig into that more later.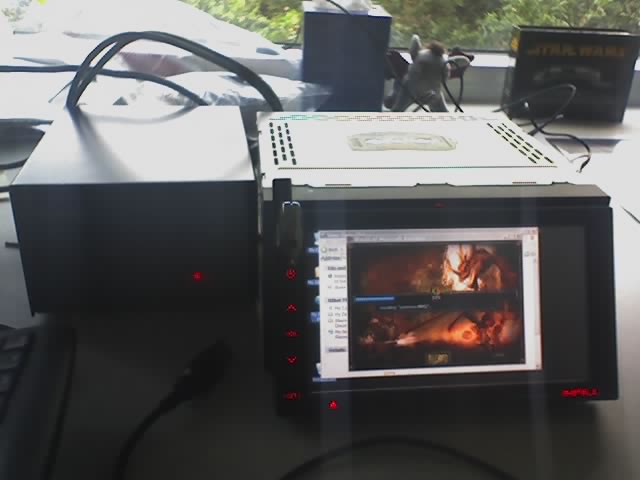 Digging through what I was shipped, I seem to be missing a way to reload the device, and also the Streetdeck dev tools weren't included. Was looking forward to extending it, so if anyone has a download link I missed to them, it would be appreciated.
Now to work out the rest of the setup and get it all installed.