Here is a shot of my, just finished, sub speaker wire (for single 10")...
It's equivilent to 10 gauge...
You can see beside the 14-16 gauge driver wire just how robust it is!
It's basically 3 driver wires braided together. Thank God I only needed a short run!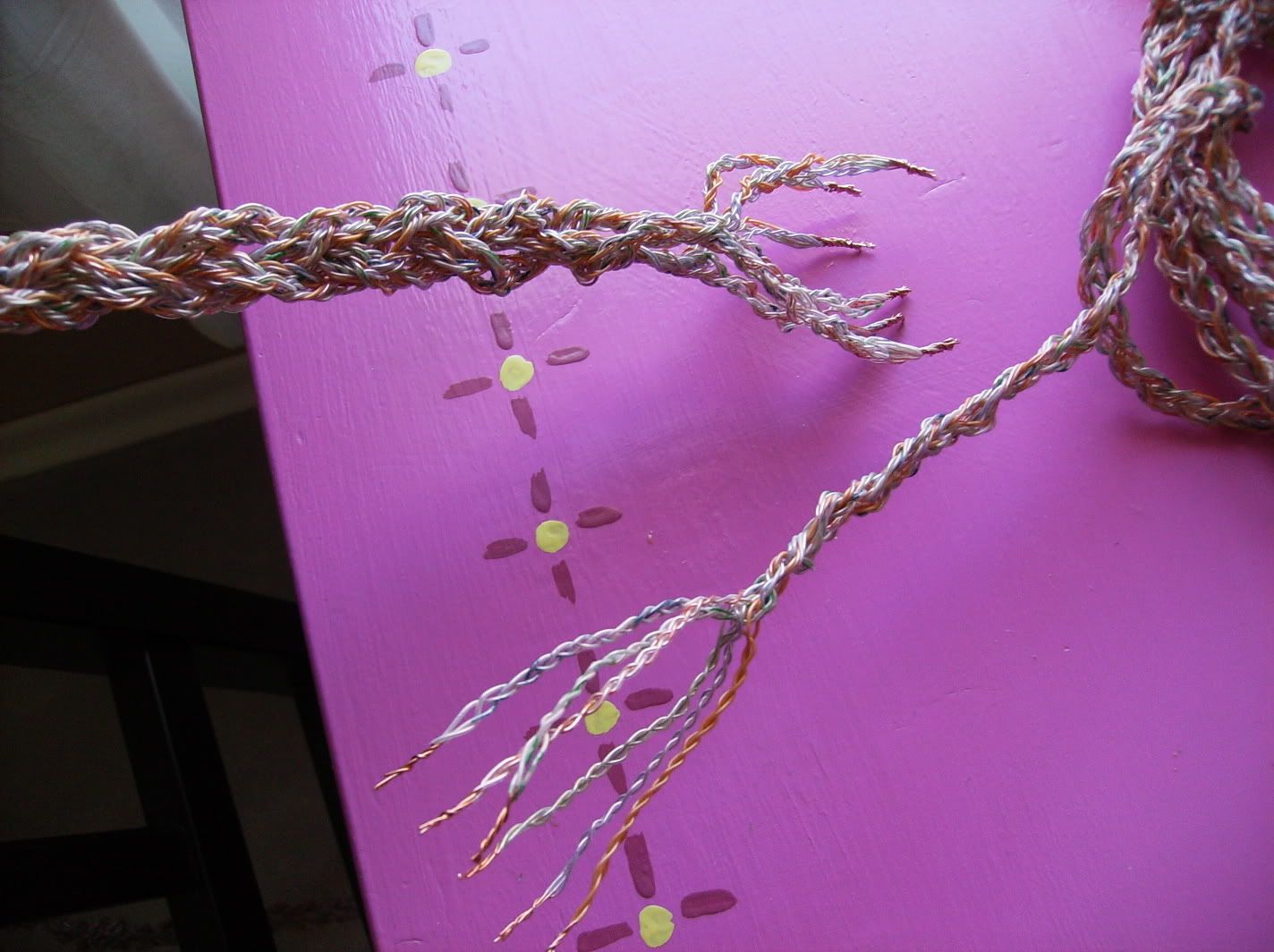 And a pic of the wire for use off the crossover to the tweeter...
And what I had to work with...