I decide to re-use my audiophile (option) enclosure in my SVT Focus to fit my Aura-Sound NS10-513-4A 10" sub woofer...
Wanted to keep the trunk clean and semi-stealthy, so I figured this would be the best (and easiest) solution...
Here is the enclosure out of the car, with the 8" sub depression cut out...
I decide on using resin/glass-mat to seal the rear sub mount...which needed to be removed to fit the Aura...
It's 6 sheets thick, and at least as strong/rigid as the plastic.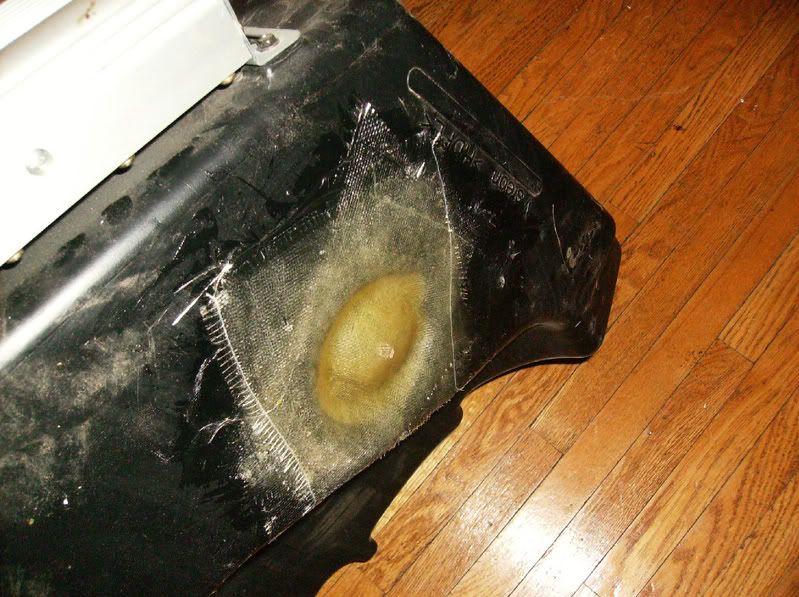 ...and here is the Aura sub. Bought it used from a guy over at DIY Mobile Audio.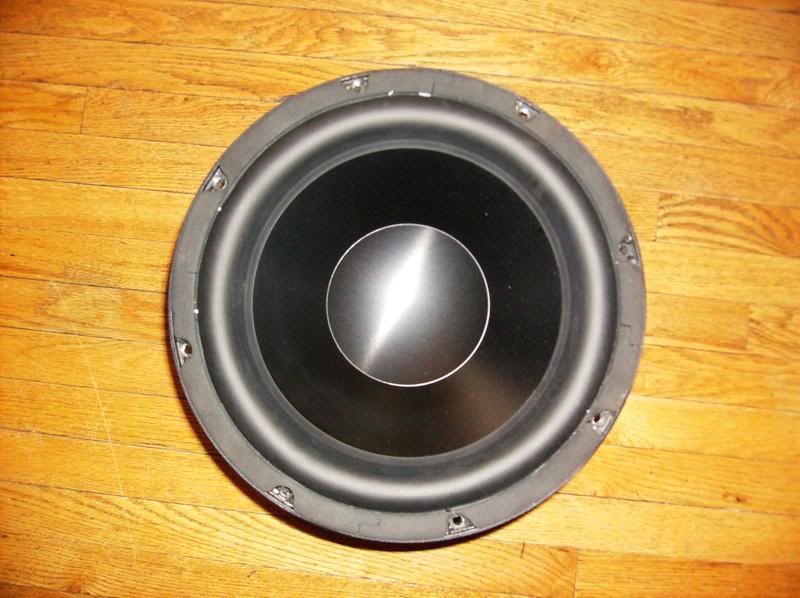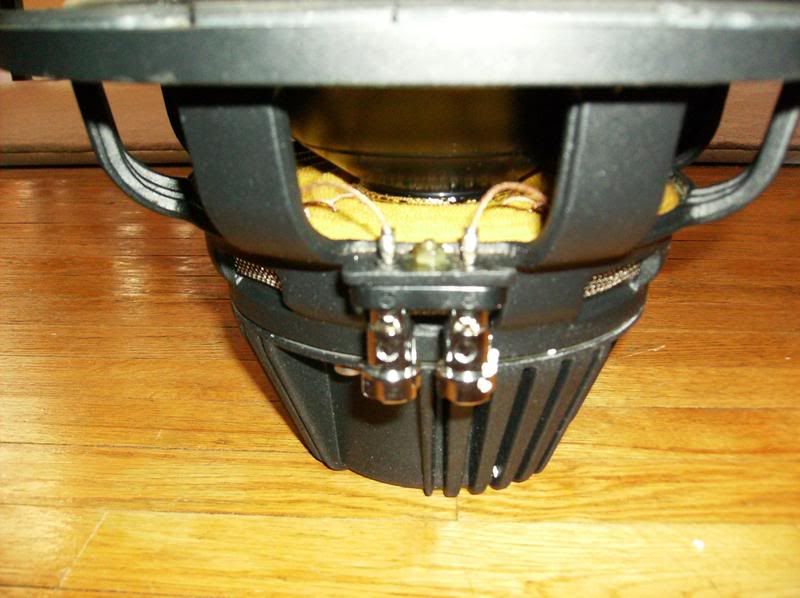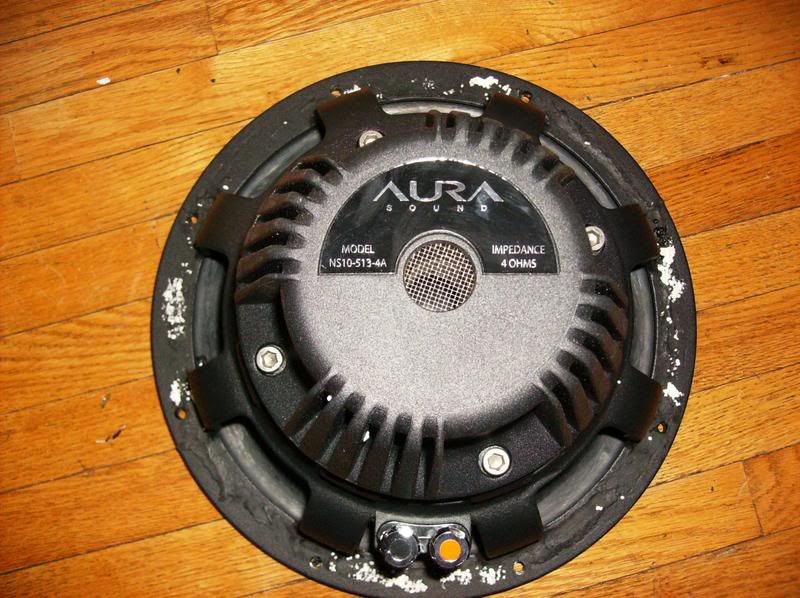 Here is the Aura beside the stock 8 incher...
The manufacturer states that .65 cu./ft. is sufficient for a sealed enclosure...but the sub works even better in a ported, larger box...
I'll be feeding in 300 watts, so things outta be pretty tight and snappy.
I decided to go one farther with the SVT enclosure, and add some of my sound deadening material...
This is "gumbo"...basically, a rubberized, tar/cork adheasive. Super dense, sticky and easy to work with...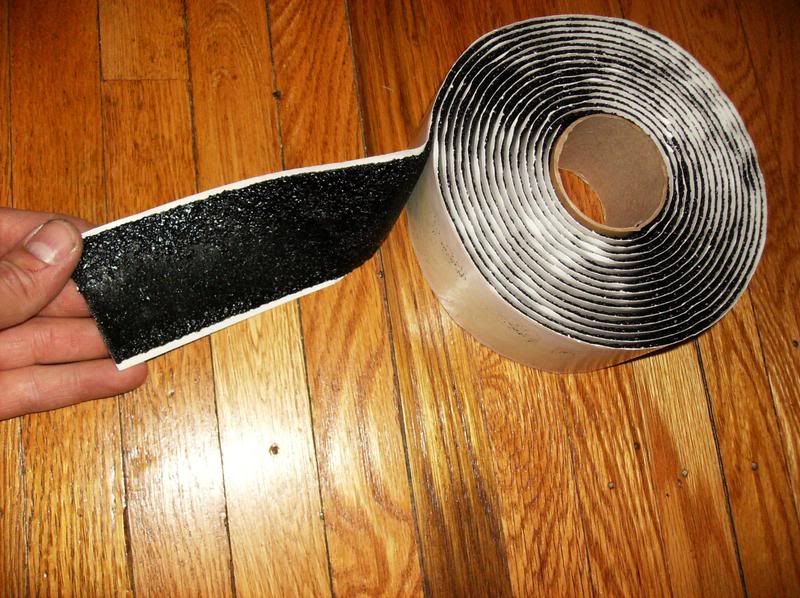 I also have 1/2" open-cell foam rubber padding...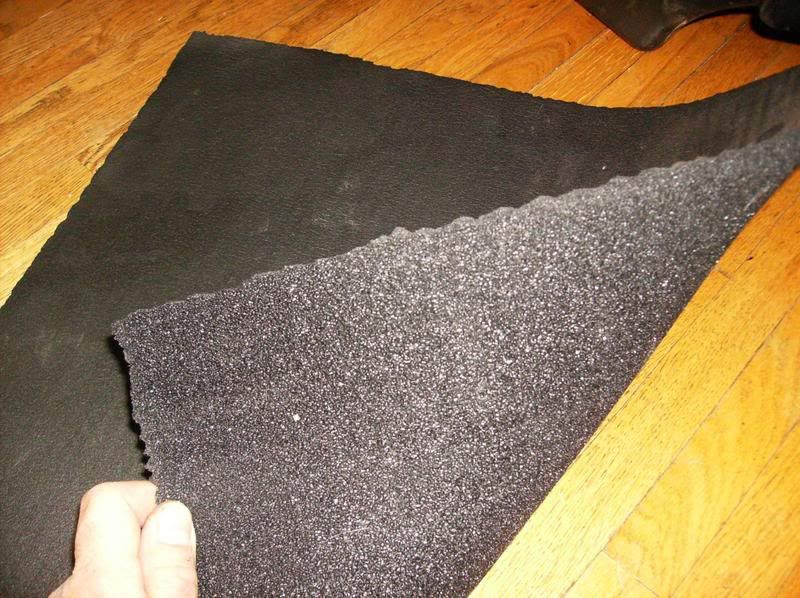 It's pretty light weight and AWESOME at killing sound. I've used these materials thruout the car for deadening purposes, and it works great...
I decided not to eat up the interior space too much, so I limited the use of the padding...
The gumbo covers about 80% of the interior...
A little ring to seal the sub/enclosure.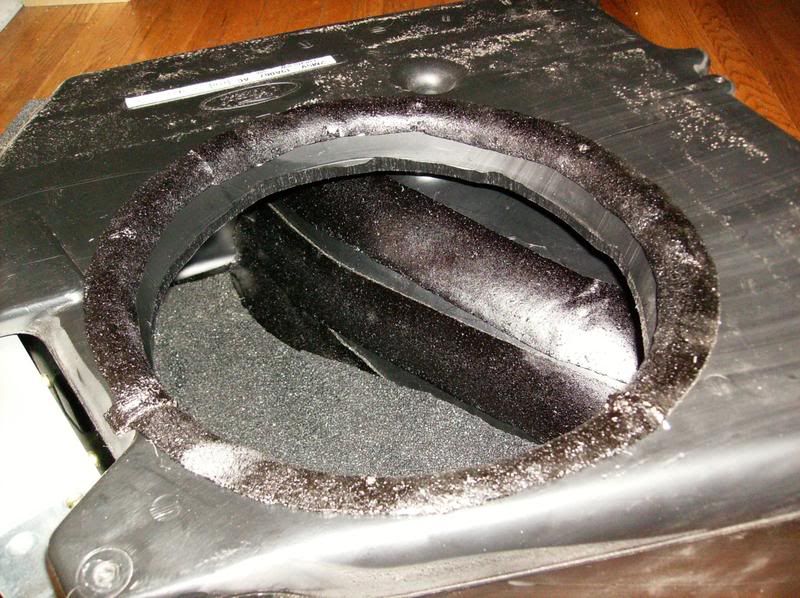 I remember using this technique on the OUTSIDE of the enclosure when I was deadening the car, and the impovement from just that was quite astonishing. I guess it helped keep the sound waves from inefficiently vibrating the box, using up precious SPL that could be better using coming off the sub!