THIS IS NOT A BOX - ONLY AN ADAPTER!
Okay, so here's my (theoretical) situation - I want to put woofers into my package tray.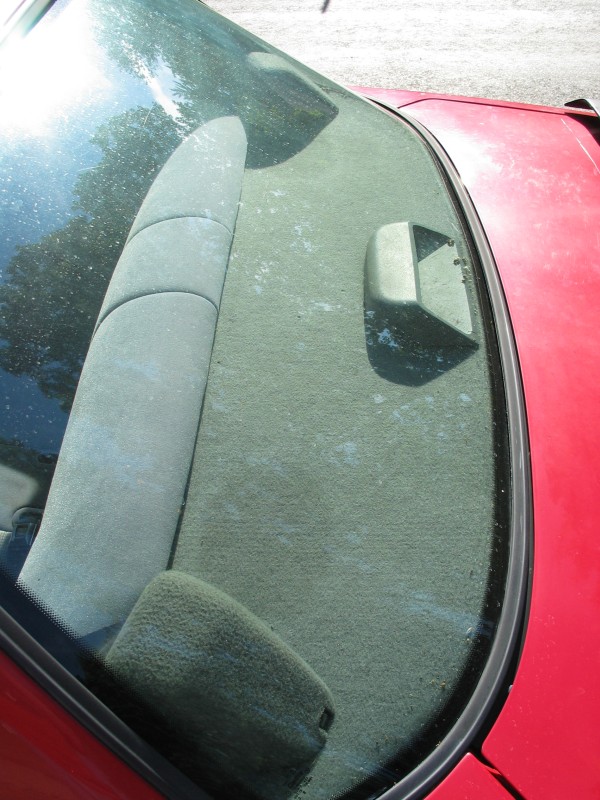 I have a finite amount of space in which to place them and they are too large for the given space. Add to this the irregular (not round) mounting shape. (It's not fair to really call it square or rectangular, but that's the idea.) Also, before anyone suggests it, rule out any strange speakers like this one.
The woofers are already chosen, purchased, whatever. The package tray allows for 8" on one side from seat top back to window base, and 10" on the other. Width is obviously not an issue, nor is space for the basket, magnet, etcetera. The problem is cone side. Now we'll figure that the woofers in question for this space are 12". Since there is so much extra space in the trunk that is unused, the thought that occurs is to simply move it further into the trunk. This could be done with an adapter from fiberglass that goes from the round woofer pattern to the rear package pattern, like an HVAC duct.
The obvious distinction here being that the "rectangular" side would be of less area than the sub's face, or even equal but the shape changed. Think of a trumpet's end with the woofer mounted facing into it. It would be something like this
but with the woofer facing what would otherwise be in.
Okay, so now that you understand the concept, how would this affect the sound? I would think that the coloration from reflecting off of the surfaces would be less problematic for lower tones than for a mid range or higher driver. So, assuming that there are no issues with port velocity from too small an opening what would happen?