Ok so like I said in the other thread, I tryed the FM modulator (audiovox FMM100A) but it wasn't what I wanted (good sound, no ground loops but kind of flat sound) so I start thinking in open my OEM HU and se if there was anyway to AMP the sound trough the CD player (I used to do this when working with radios and tVs back at the school)
So after a big setbacks, I finally finished the MOD and the sound is perfect (at least for me)
So here is the step by step instructions with pics of what you need to do to accomplish the MOD... also let me tell you that for me, the use of available resources (or garbage like my GF call it!) is the best of making something like this; cus you can get a lot of stuff from digikey or mouser but why if you have something that does the same laying around?
lets take a look of what with need:
-Phillips screwdriver
-Soldering iron kit
-Cables (like the ones find in the cable that connect audio CD drives with MOBOs)
-RJ45 connector (ripped it from a network card) *ptional
-1/8" Stereo Audio Jack (from a broken HD enclosure)
So firts yo have to remove all the screws from the back of the radio (in the case of the PY350 is 9 screws):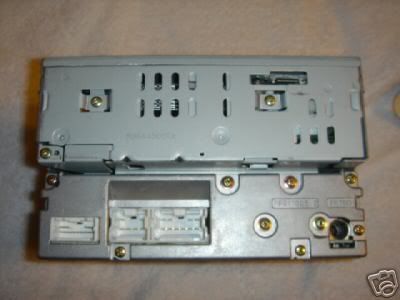 Remove 4 screws,2 screws from each side (two of those hold the upper cover)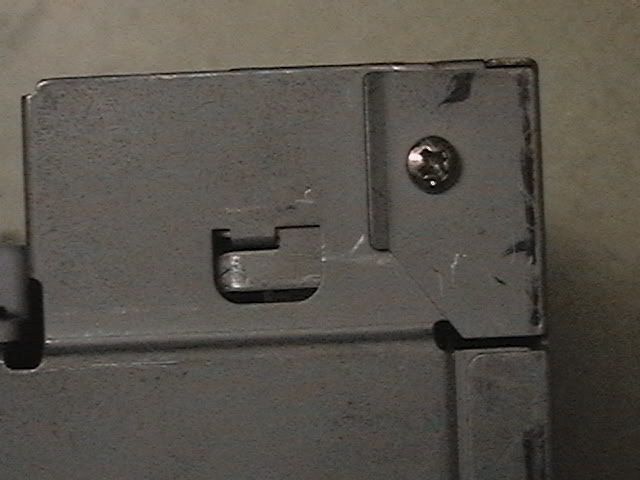 Then carefully remove the face plate (for this use a flat screwdriver and push the sides then pull the face plate out)
After that you need to disconnect the ribbon than comunicate the Radio main board with the CD changer part: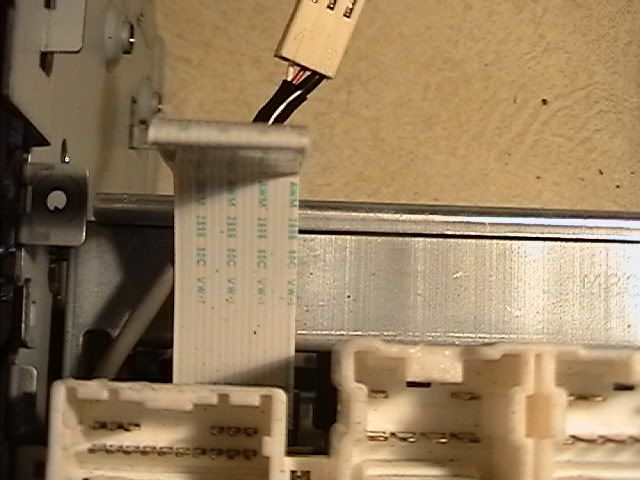 After this you just need to pull the CD changer, and at the end you will have this two parts separate:
Radio mainboard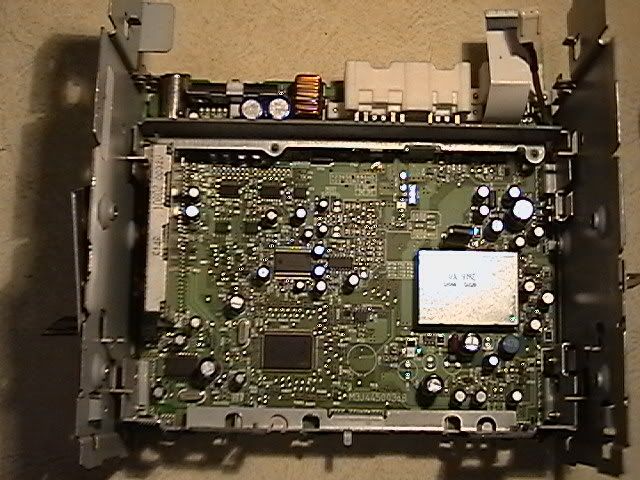 CD changer: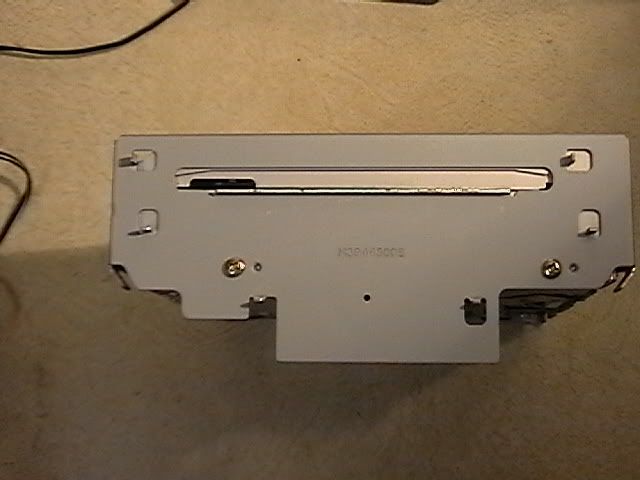 Once you are at this point, you start working on taking the R+, L+ and the ground for the aux-in, for this you take the CD changer part and remove the 2 screws that hold the PCB that comunicate the CD changer with the Radio main board (disconnect second ribbon in the other end of the PCB):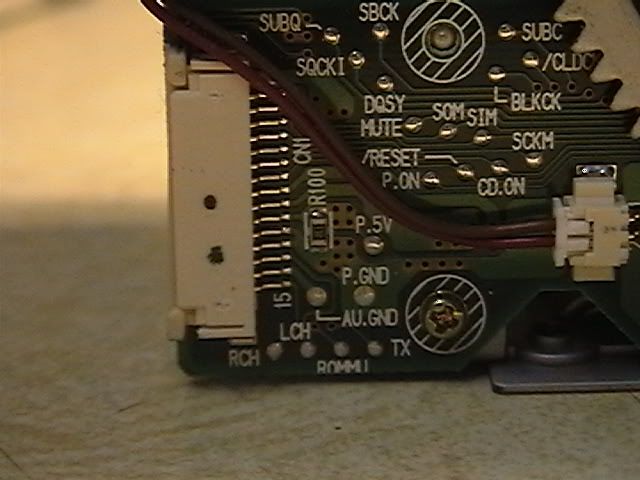 In one of the pics above, you can see that both channel are marked, so no need to test every solder points like other do
(in this case point 15 is R+, point 14 is GRD and point 13 is L+)
After this is just solder 3 cables to those points at the begining of the PCB, cut two traces so you can make the switch, and you will be done with the Cd changer part):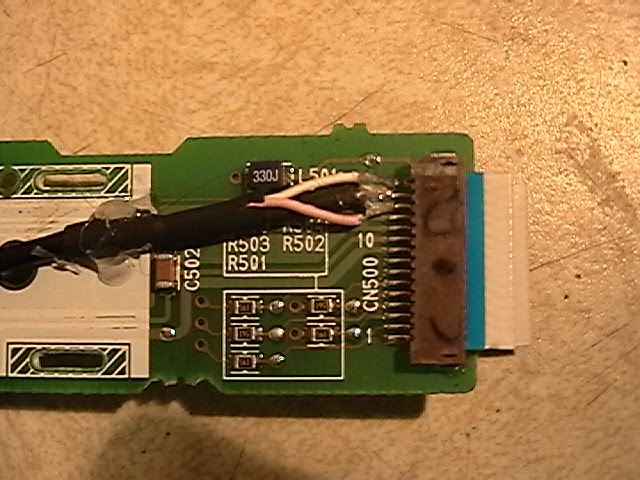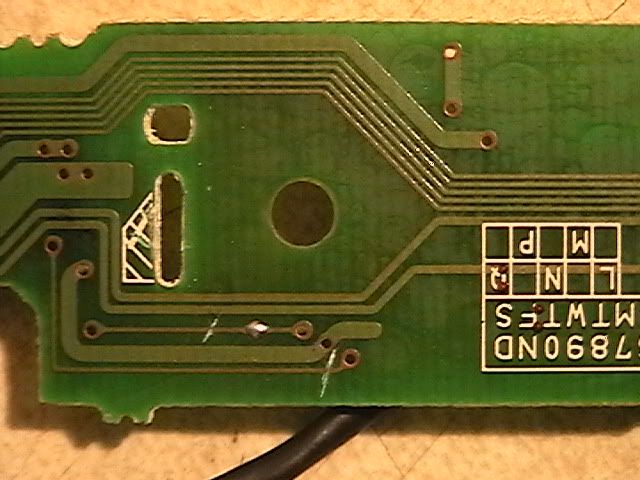 Now take the radio main board and solder three cables to point 2 (R+) point 3 (Ground) and 4 (L+):
After this you just need to Switch to implement something to switch between CD changer and CarPc (fort this you can, like me use a DPDT switcher *I found one in a broken guitar pre-AMP*) so I used a RJ 45 connector to leave it in the radio and with a network cable make the switch or you can just use DPDT relay.
here is the schematic: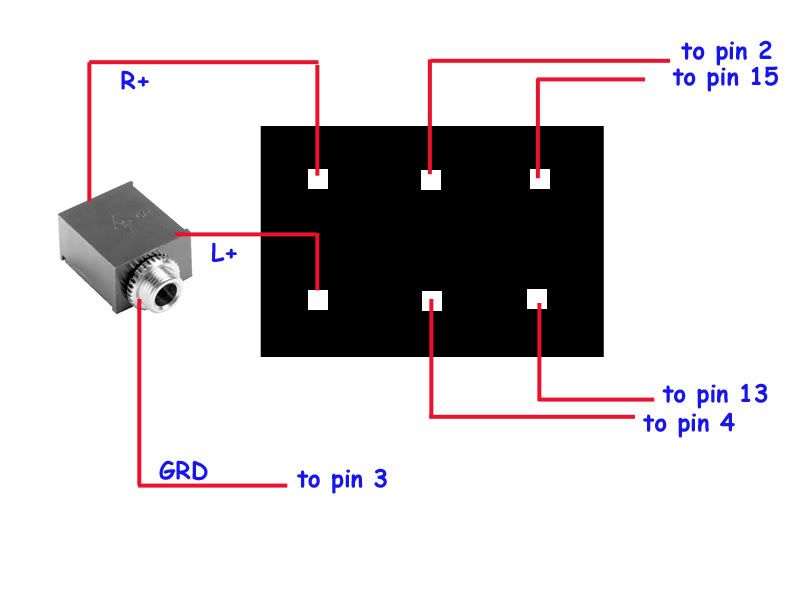 So after all this this is how the HU looks like now:
Before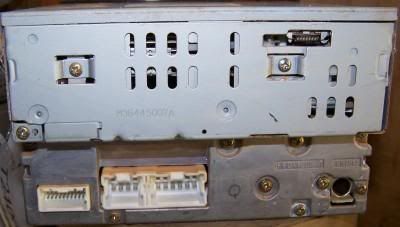 After
So this is it, I hope this will help you.
Thanatos.