Now with real windows support!
Builds against mingw/msys to produce a completely cygwin-free tasty experience!
Uses
com0com
to present virtual com port!
Almost no bugs!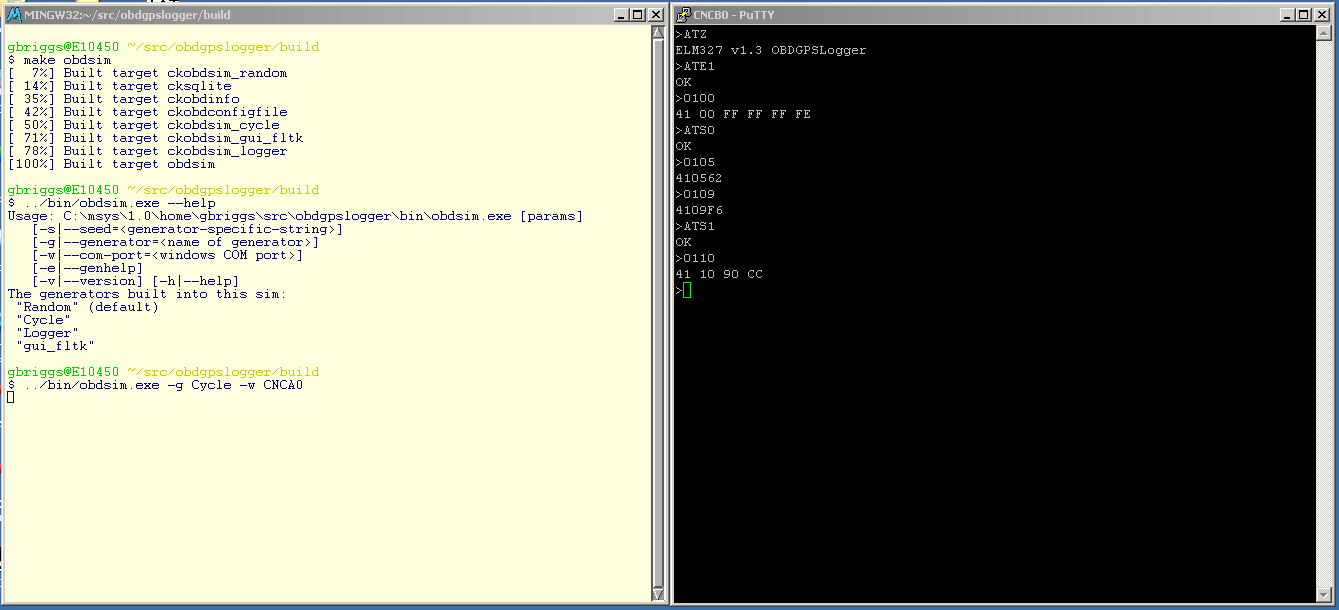 Comes as part of
OBD GPS Logger
. Windows version only available in subversion right now.
Disclaimers: "Almost no bugs" may or may not be accurate. Untested against build systems other than mingw. Supported ELM features "limited" at best. Untested with most windows OBDII programs. Open source and free. If it breaks, you get to keep both pieces. May turn into fleshreaper after midnight and snack on loved ones and/or firstborn.
Gary (-;