Hi All,
My interest is not to have a scantool but merely a Trip Computer - running on a compact PNA hardware (GPS navigation unit, majority of which are under WinCE). The reason is that in daily driving GPS unit is basically useless. I'm trying to extend navigation with extra information of current vehicle and driving conditions.
hobd and hobdrive
: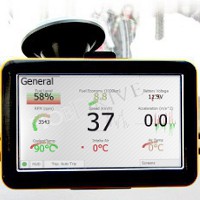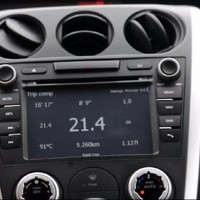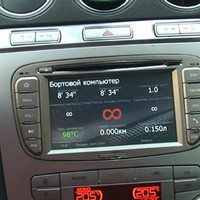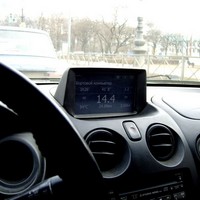 Some of the core features to notice:
- Concentration on trip data: MPG, distance run, total fuel consumption, run time, time spent in jams, etc.
- Jams and idling MPG tracking. Costs of jams, fuel economy without jams calculation.
- Fuel tank level tracking and fueling records tracking.
- DTC reading, explanation, and clearing
- Toyota owners will receive precise data via custom injector pulse width PID and some others.
- Fine graned touch-friendly fluid UI for use in carputer/navigator uninterruptly.
- Builtin support for Bluetooth stack and bluetooth based OBD-II adapters.
- Full i18n and metric/imperial switching.
- Visual themes.
-
Opensourced core
(.net C#), extensible.
- Runs on any platform with .net installed (WinCE/PNA/PDA/PocketPC/WinMobile/Windows)
Download here:
http://hobdrive.com/hobd/
.netcf 3.5 should be installed on your device:
link
, otherwise you should use 'hobd-standalone' package.
Some of the ideas I've got from usage (and development) of
ECUTracker
by Skidd.
My credits to OBDSim author - this stuff helps me much during development.
My credits to OBDGauge - this is the only open thing exists in WinCE/.net world, however I need a bit different thing.
As a part of this project I'm trying to collect all the OBD-II standard and custom PIDs into a portable description (now in xml). Technically, these descriptions could be used in any OBD-II related project to reduce efforts on different PID support.
Checkout for example this PIDs list for OBD2:
https://github.com/cail/hobd/blob/ma...en/obd2.ecuxml
I'm developing now a greater set of features, of most importance for me are:
- OBD-II data logging and chart displaying
- trip data persistency
- PID/Sensor data push to online store for further analysis and presentation.
- "Efficiency driving" measurements
Comments and reports are welcome!