I've got myself a problem and was hoping for some insight on what I should do. I have an 01 Impala and tried to install an 8inch touchscreen about 3 months ago. It didnt turn out like I thought it would, mostly because I dont have much fabrication experience. I placed it in a modified ashtray compartment, which is where I want it to stay, but i need to redesign the part that holds the screen. I dont want to take out my radio or make any modifications to the dash besides this one part if possible. Here are some pictures of the install now.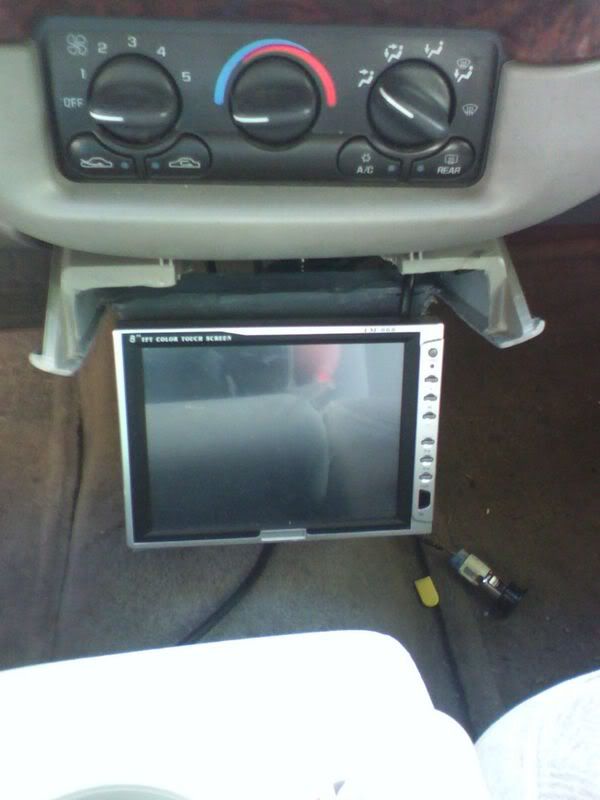 That is the screen with the ash tray thing extended out. Its annoying bvecause when i accelerate, it slides out.
Thata a side view of it, if you cant tell, it has a bad angle for visibility from the drivers seat, and would be easily snapped off it kicked or whatever. Its very unstable and bounces when you touch it, and that sucks since its a touch screen.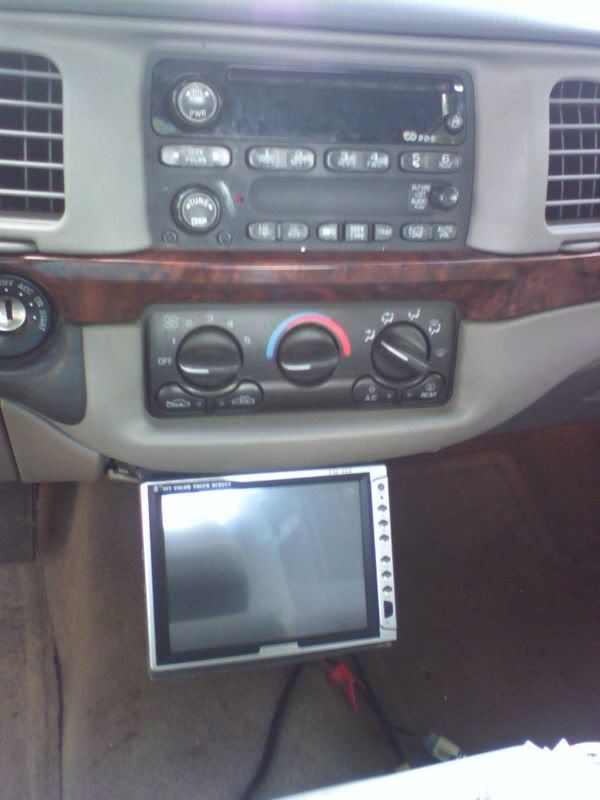 Thats basically what it looks like from the drivers seat. Its not that bad to reach down to, just a bad angle to look at. I had some ideas of how to redesign this, but I was hoping for some ideas about the shape of the part, what angle it should be at, and maybe easy materials to work with that arent too expensive. That was done with hot glue and bondo, so obviously I'm ready to try some better work materials. Anyways, any help would be appreciated.
Nick