I would just like to let everyone know about a product I have been using for the past year for small scale projects. I am not sure if anyone has used it before but I have found it as a life saver. it is epoxy putty, loctite puts it out, also others like Quicksteel, there is a few other brands that make it and they are all pretty much the same.
Anyhow it is a 2 part mix, you tear off a piece and mix it until it is a uniform color, it has about 5 minutes of working time. The thing that is so great about this is it sort of like abs sludge (meaning it fills areas) but without the mess and curing time. Also, small walls can be built with it and it sands very easy. I use it in cases where I have a dash piece and a bezel that I have bonded together with CA Glue and then sand it down, well it would be stupid to bondo over the abs plastic, because bondo doesn't work well over direct abs, and plus it just meant for pinholes, people have a misconception of using it to much as a filler or bonder. This is why the putty is so great, because it bonds very well with plastic. Then once it is fully cured, the bondo applies well to the sanded putty. The putty is great for filling low spots because it hardens like a rock and actually bonds. Also it is only like $4 a tube.
Here is a few instances to better explain..
I have a couple of examples to explain 2 different uses for the epoxy
Here is where I bonded the bezel with the actual piece, once that was sanded down, I moved on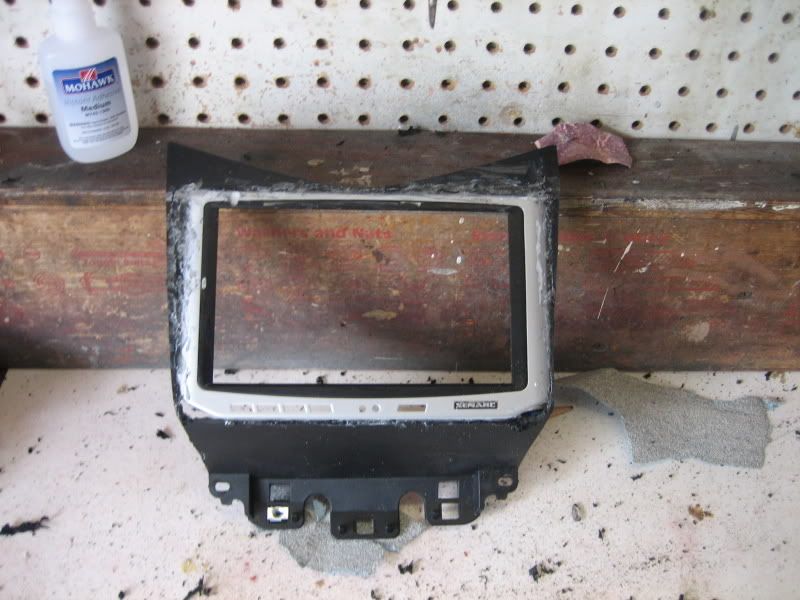 Now I didn't get pictures of the putty before it was sanded but, it was about 1/8 thick, which isn't much, anyhow, here is how it looks when it is sanded, it takes all the gashes and gaps and fills them in, hard as a rock, yet still sandable.
Then the putty should be sanded with at least 220, then raged, and then so on, heres the final pictures just to give you an idea of how easy it makes it fills.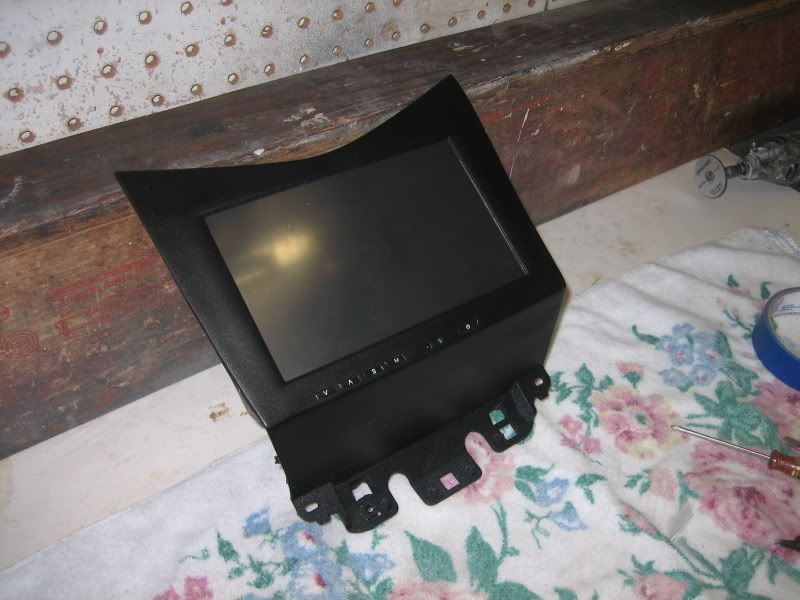 Okay, now here are the half din tvs I use to make before they became discontinued. Anyhow for the longest time I was looking for ways of filling the gap, the screen didn't come with a bezel so I had to hold to the screen. This is what it looks like before I start molding (btw this is the navi piece, application is for non navi cars)
I then insert the half din, BTW it is fully bracketed to the underside of the cover. (sorry for different pieces being worked on, I pulled pics from different installs)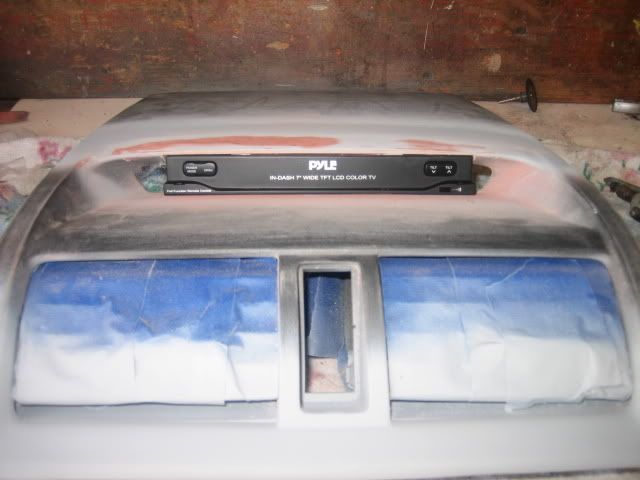 Then I tape off the screen and use the putty to "build a wall" I form it to the side of the screen so it takes the shape of the screen, sort of like a fiberglass mold. After 15 minutes you can pull it out.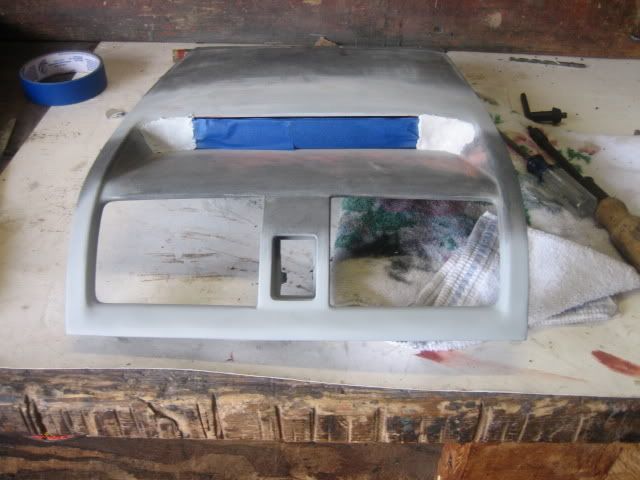 After some file sanding, I can get it like this, by the way, the putty bonds wonderfully with the plastic, weird huh?
Then the rest is just a process to finishing it!