Ok let me know what you think. I had a hard time getting the finish to look good, and after reading some posts I think im going to take it back out eventually and use some of that rubber undercoating to try and give it an OEM look.
Step 1: Cut out where the vents used to be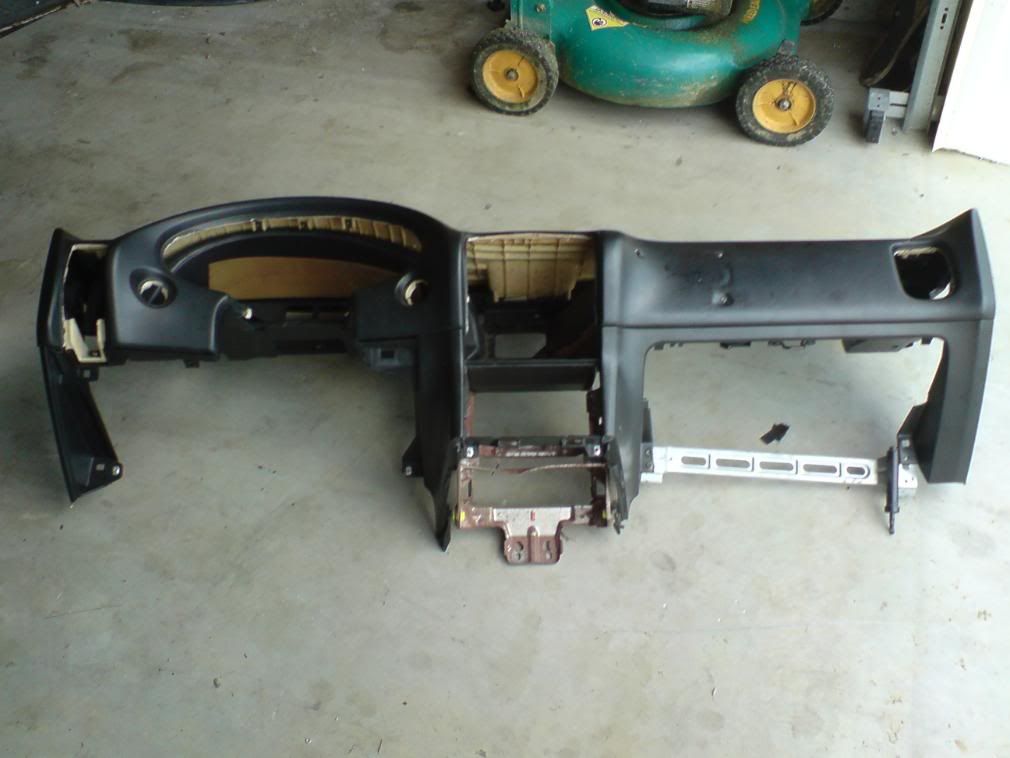 Step 2: Screw in the screen frame to the dash
Step 3: Throw some fiberglass on it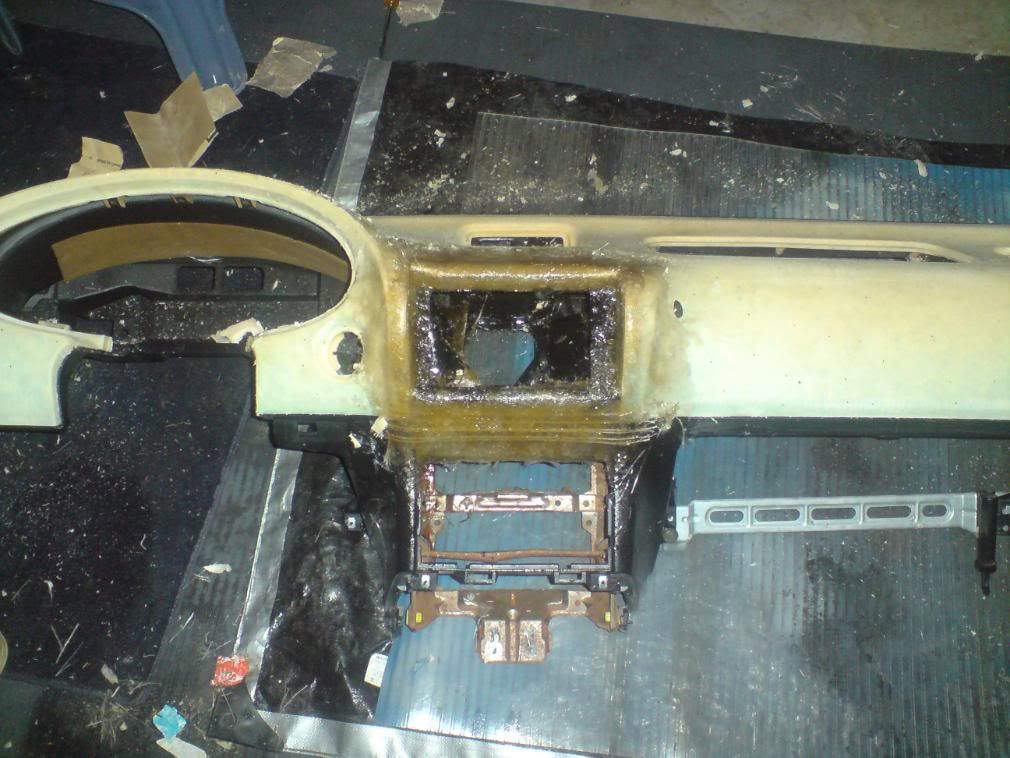 Step 4: Smooth it out with bondo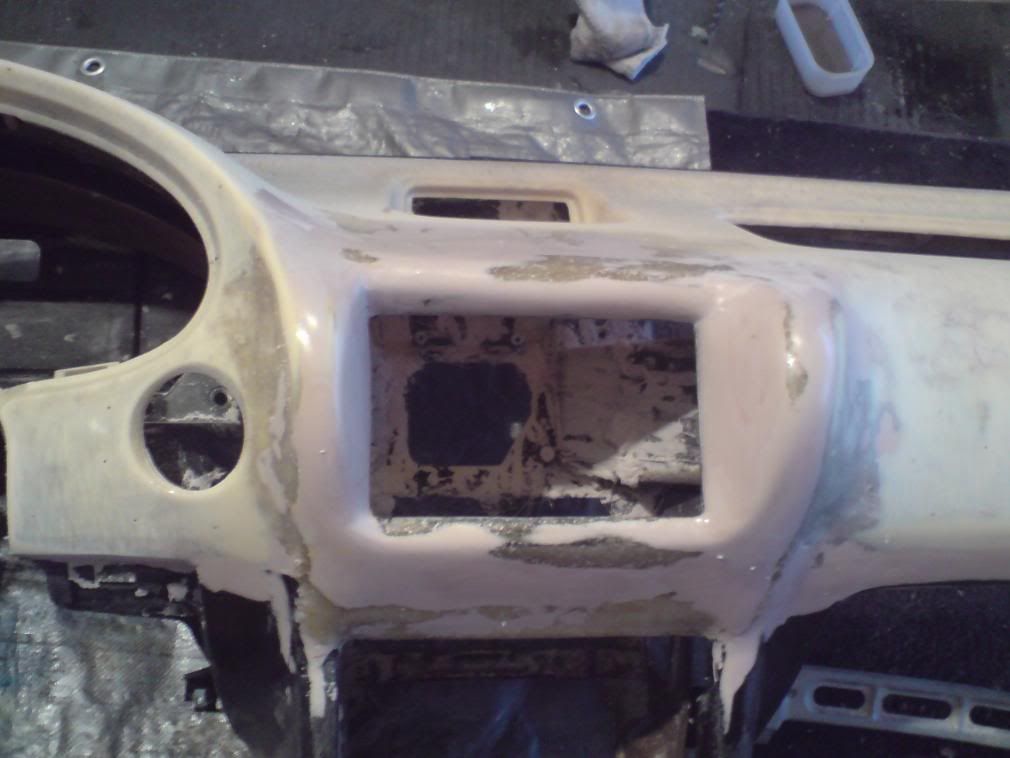 Step 5: Paint 'er up
Back in the car: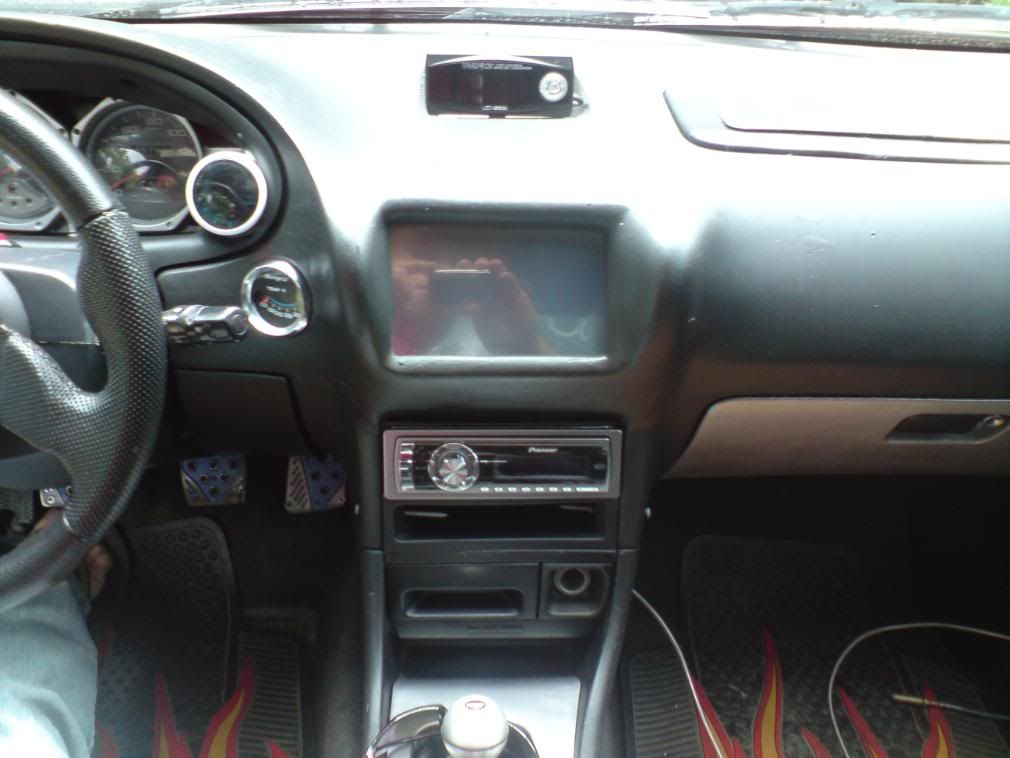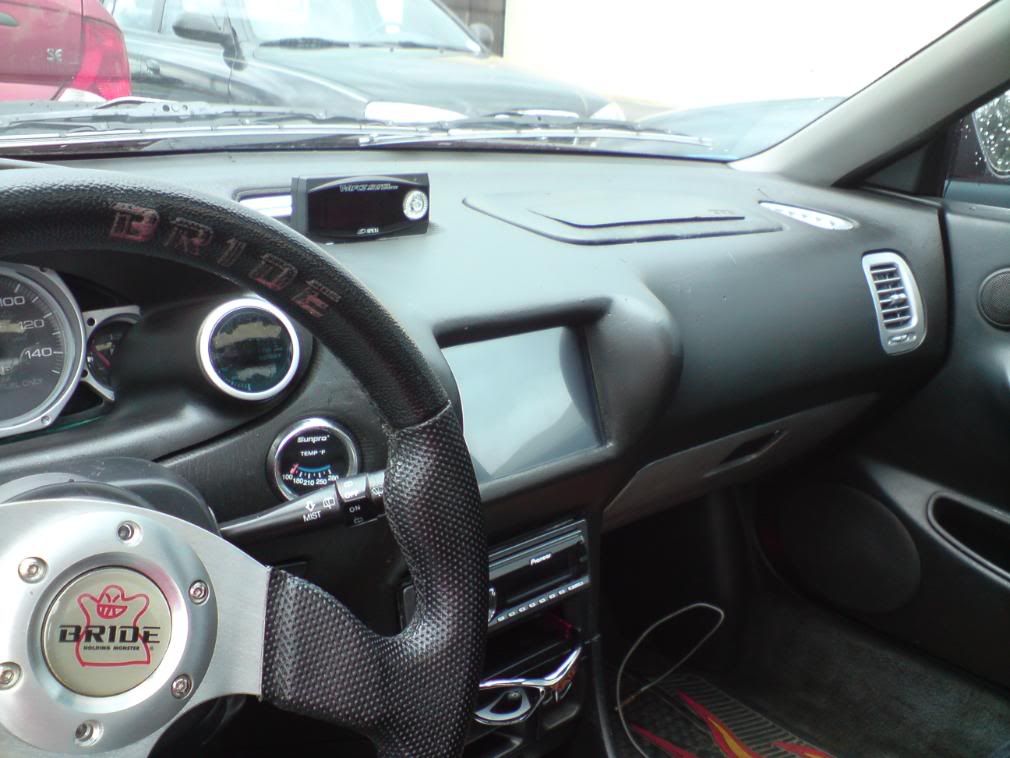 I'm wishing now that I would have cut out those bumps that used to mold around the vents, but oh well. Let me know what you think.
Oh yeah, and as long as I had my dash ripped apart I though I'd do some accent painting on the vents and around the shifter (silver).