****WARNING*****
If you're like me and hate posts that have pics of a project in them that is only half done, then wait until Sunday to read on because Im only 50% done.
Quick Stats
- 2002 Chevy Silverado 2500HD crew cab
- Original dash = 1.5 din with A/C controls below
- Installing 8" touch screen monitor + PC
I cut the dash to make room for the monitor using a Dremel, mounted and glued the frame to the dash with 2 part epoxy. All of the gaps/voids were filled with marine epoxy putty (GREAT stuff!). Sanded down the putty and filled the small divits with Bondo. SAND, SAND, SAND....
That's where im at now, I'll be sanding and filling for the next day or so getting it ready for paint. More pics to come, should be done by Sunday afternoon.
Im adding a slot load DVD/CDRW drive under the monitor and possibly a USB port. Lemme know what you think so far.. Also, any tips, constructive critisism, and or opinions good or bad welcome. Thanks!
This is the original template (they sent me a 7" first and when I realized that PowerAcoustik's "Touch Screen" is garbage, I ordered a differnt LCD and they sent me an 8" rather than a 7")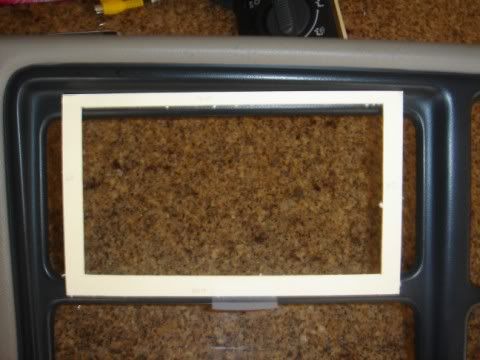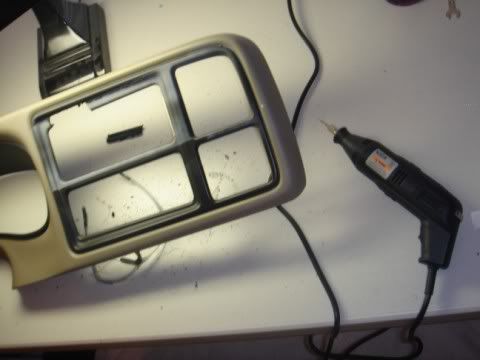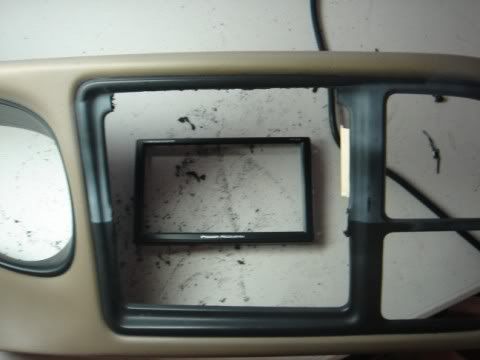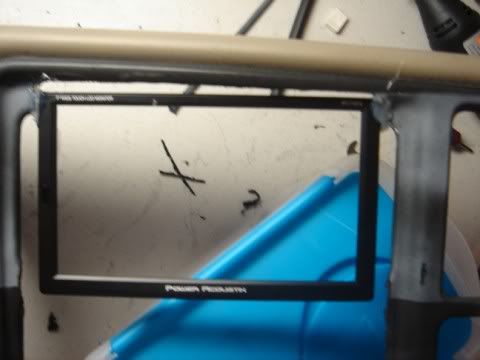 Here's the 8"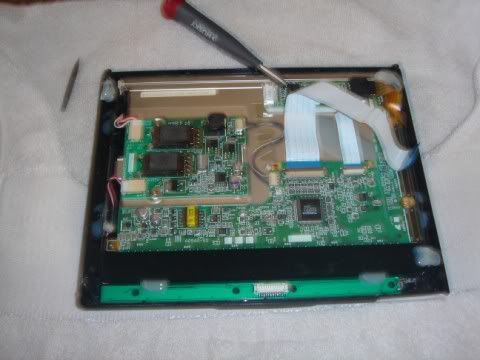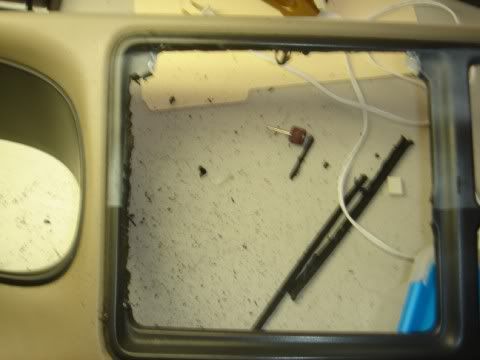 A little bigger than the 7" eh?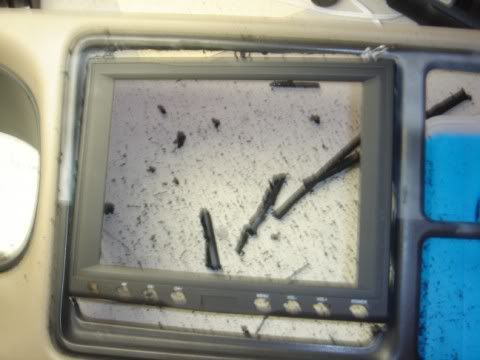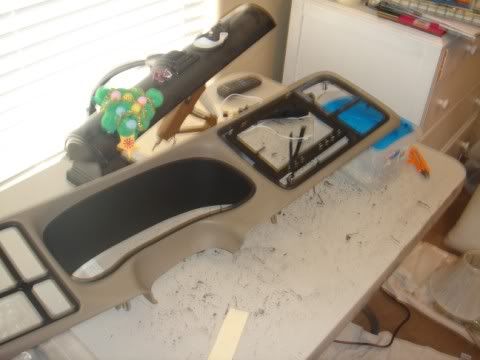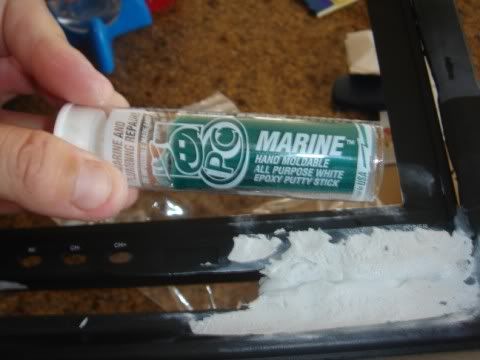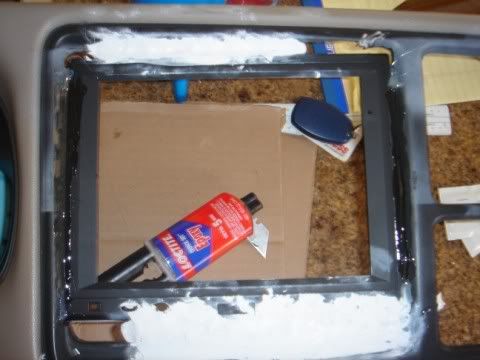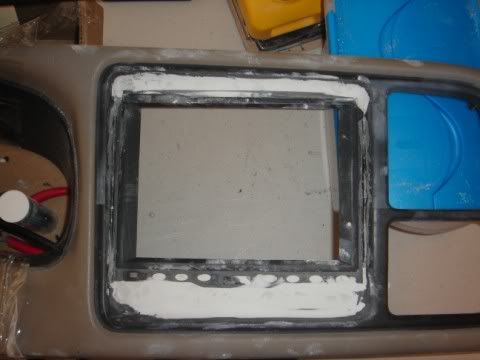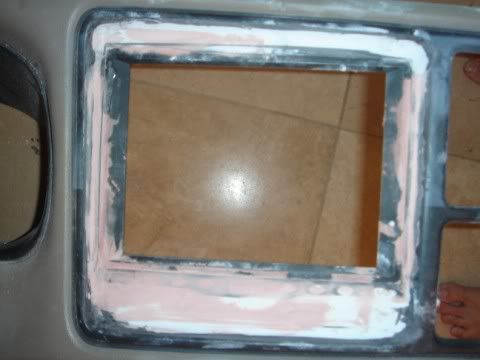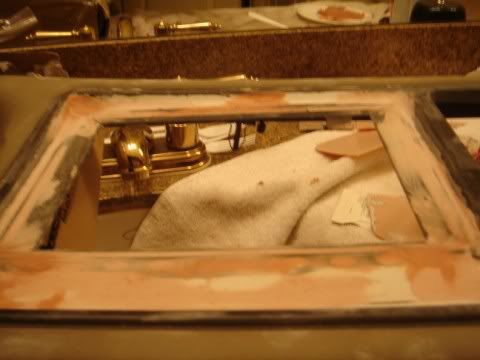 First primer coat to bring out the flaws, and flaws there were!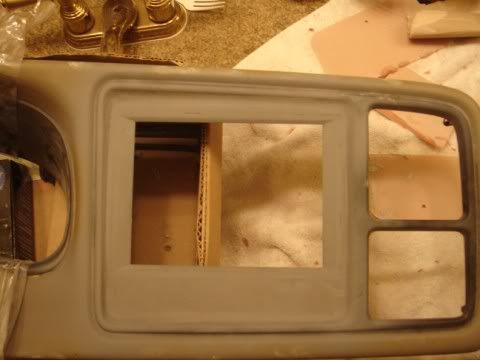 Check back soon, I'll post more pics as progress is made..