Hello everyone, long time reader and finally doing my own project. Needless to say this is the first time attempting this type of 'fabrication'. I would appreciate any tips, tricks, or advice you guys have on this.
I'm mostly following turbocad6's guide, (nexsons stuff is awesome but I'm trying to keep this simple
)
I've purchased the materials that I think I need:
Dynatron bumper repair kit
3M 5895 plastic repair kit
cheap electric sander
various sandpaper grits 60, 150, 220, 1200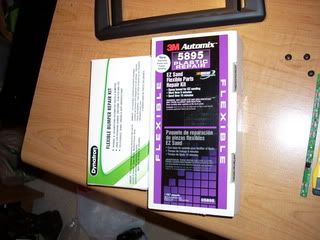 From what I understand, the basics of the procedure is:
1. lightly sand down dash bezel and lcd bezel
2. glue both bezels together (temporary hold)
3. apply dynatron, sand and repeat
4. once its near perfect shape, apply 3M 5895, sand and repeat
5. use primer paint before sanding to make the low spots noticable
6. paint/polish
Besides the added repititions of sanding is that pretty much everything?
I have a few questions though:
1. Any tricks to protect the 'inside edge' of the lcd bezel? Would it be a good idea to use masking tape on this edge while applying the epoxy?
2. Should I find something to fill the gap on the sides in between the two bezels? Or do I just glob the epoxy over it? Not sure how I would fill it as its only about 1/3" wide.
3. The factory bezel is very curvy and the lcd bezel is straight. I'm a little concerned about blending these two surfaces together. I guess I'll just have to figure that one out after a few layers of epoxy?
4. How much would it cost to get a woodgrain finish to match my stock? (last pic shows stock woodgrain)
Here some pics of what I'm up against:
Stock bezel/housing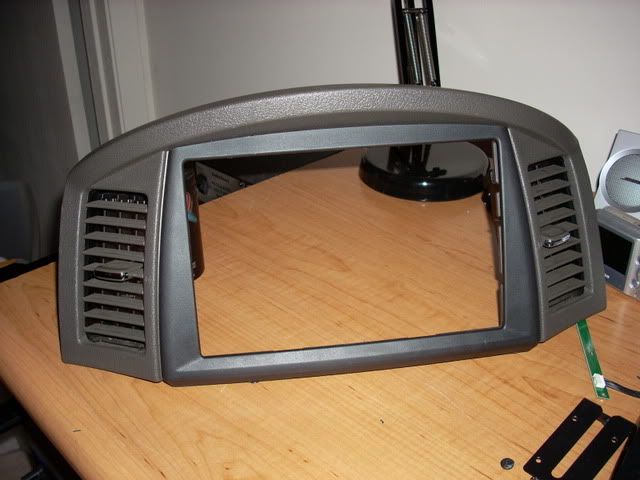 Lcd and stock bezel cut and test fit, ready for some CA glue
Gap and weird angles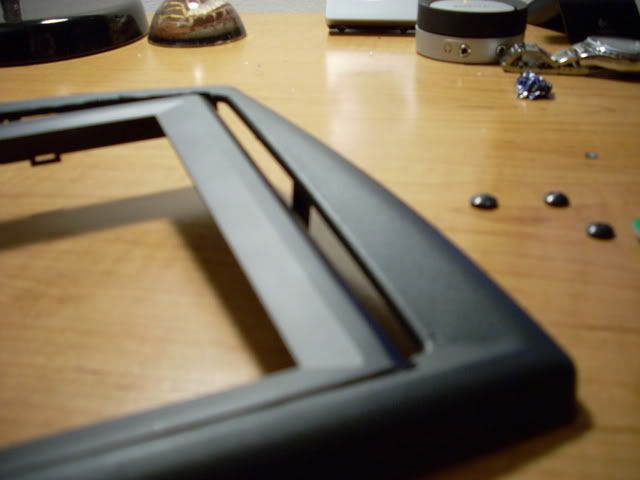 Stock bezel is curved on every side!
The top might be the hardest place to blend because theres not much room.
Pic of stock woodgrain. I'd love to get this finish but if its too expensive then I'll just try the black gloss finish like in turbocad6's guide.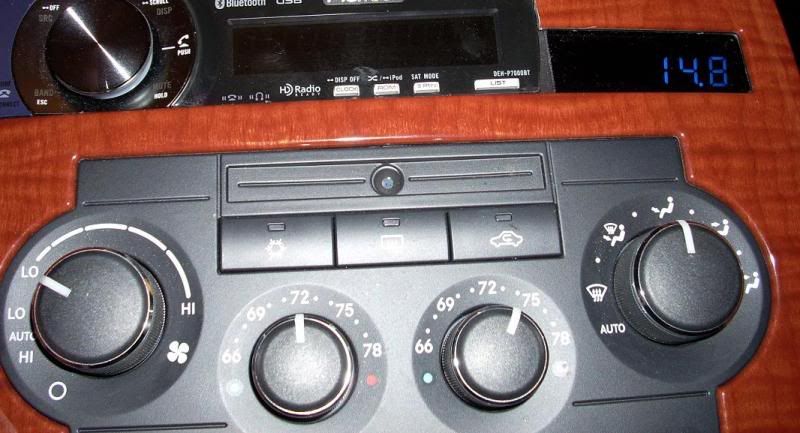 Any comments, tips, or advice would be much appreciated!!! Thanks.