Need some ideas on shaving this intake. Working on a engine swap right now, can't figure in $450++ for an LS6 intake at the moment.
LS6 intake
I have truck intake here
Started chopping things off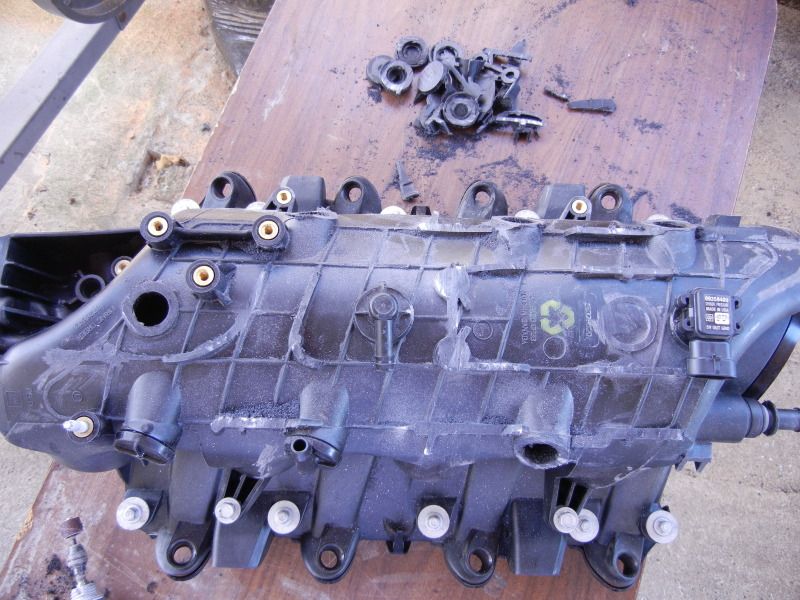 Gonna chop off all 6 of these ends off and smooth it over.
This is the smooth look I'm shooting for.