Many of you guys inspire me to "indash" my Matrix setup. I have everything up and running with the Lilliput attached infront of the radio. Now it time to make it look GOODDDD.
Original dash look.
The Lilliput in infront of the radio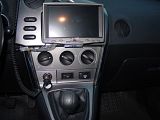 This is where a Single DIN Alpine CDA-9830 HU going to be install. The Aux/cig power outlet will be remove. The 115V switch and plug will be relocate to somewhere I havn't figure out get.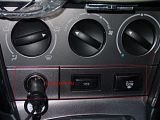 Closeup for the Lilliput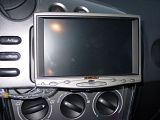 Flip down the Lilliput. The radio has been modded for aux audio input by spliting the CD audio.