Please excuse my ignorance, but I do not know much about fiberglassing so go easy on me
My current setup (ugly):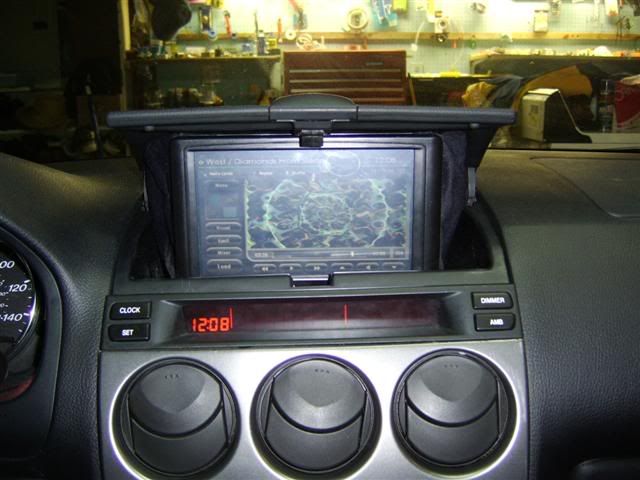 I'm currently trying to pursue a way to make my motorized Xenarc screen in my map pocket look more OEM. I happened to come across the following picture which is the stock NAVI equipped in the 2006 models, and the look I'd like to get.
I need advice as to where to start. I'm a perfectionist and that is what I'm striving for. I'm going to purchase another map pocket to start to play around with that, however I do not have the knowledge in the fabrication field. The screen should also be able to tuck and hideaway so it cannot be attached. If need be, I'd gladly be willing to pay someone here to fabricate something, but I want to give it a try myself. Any help is greatly appreciated.