hey guys, been lurking around your forum but finally need some help -- its not a carputer but you guys seem to work with head units and flush dashes enough to help..
heres the deal:
i need a 7" monitor + a single din head unit to be flush installed into my mkIV dash. the problem is that i dont think it'll all fit properly with my AC controls and my cupholder there.. its not a climatronic so i can't move it around, but i am willing to sacrafice the cupholders as i dont use them anyways.
i really really really want to keep the cutting and fabrication to a minimum but here is what my dash looks like (i stole this picture from someone here, sorry)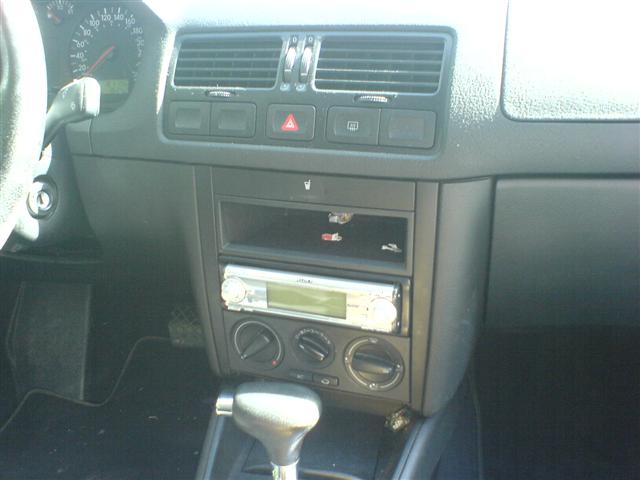 so you can basically see how much room i'll be working with. (head unit double din then AC controls and a weird slot that doesn't do aynthing at the bottom)
ultimately i'd like it like this, but dont see how i'd fit a headunit anywhere in this: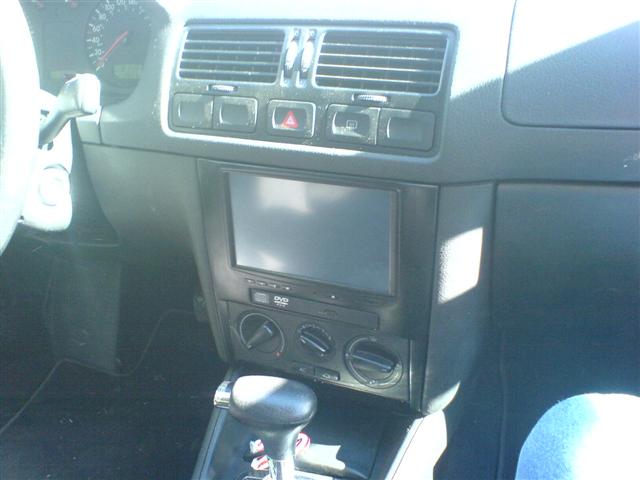 the screen in question:
head unit
i was considering mounting the head unit somehwere else but i think it might be too inconveneient so i probably won't be doing that... i dunno maybe i'll skip the dvd screen =(
any bright ideas? thanks..