Decided I wanted to do some work on the interiror of my truck, and this has been a pretty easy fabrication so far.
I started by taping off around the deck: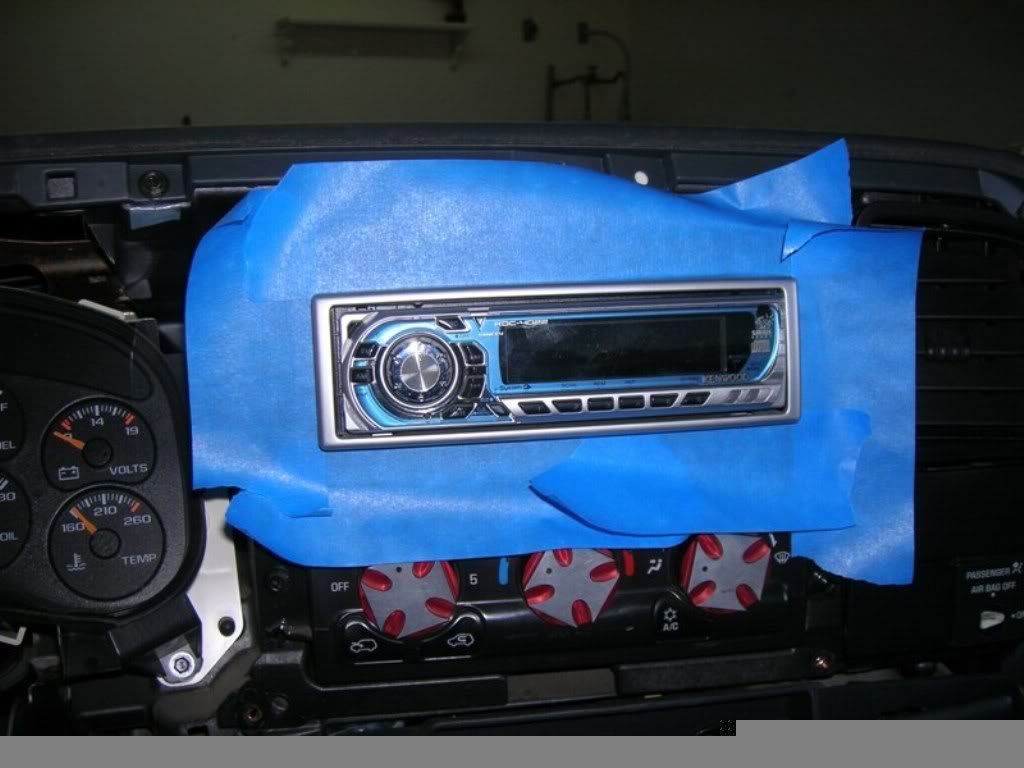 Trimmed off the excess:
Dash bezel back in place: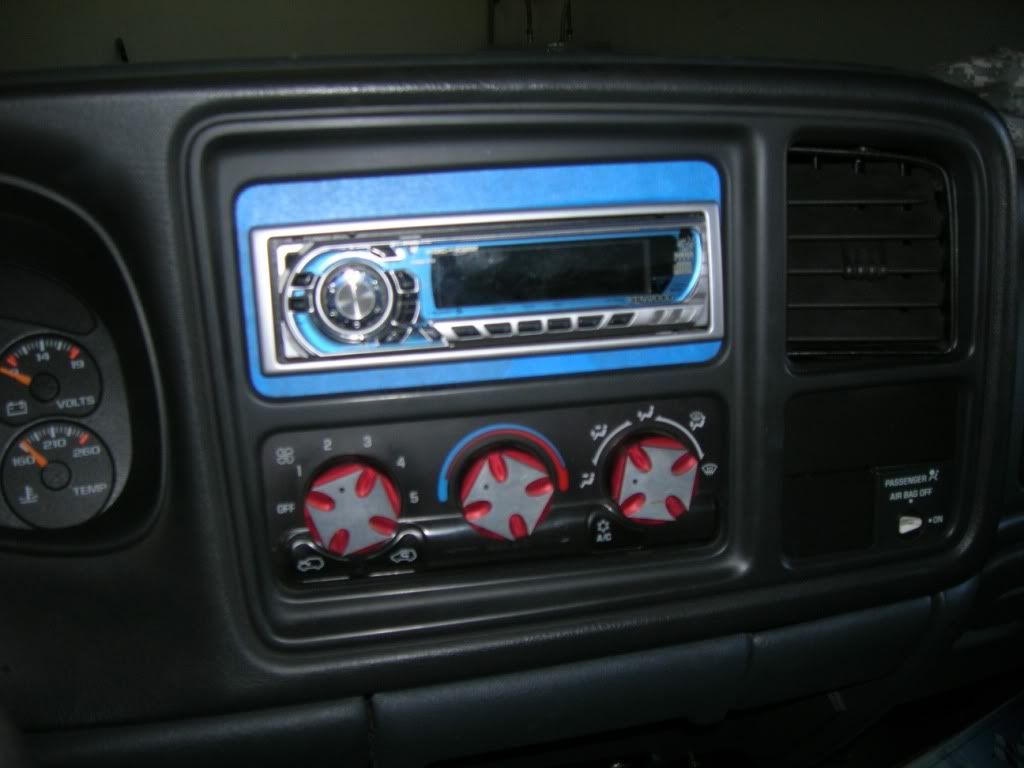 I used duramix 4040 (which is a semi-rigid plastic repair) to tack the deck bezel to the dash bezel: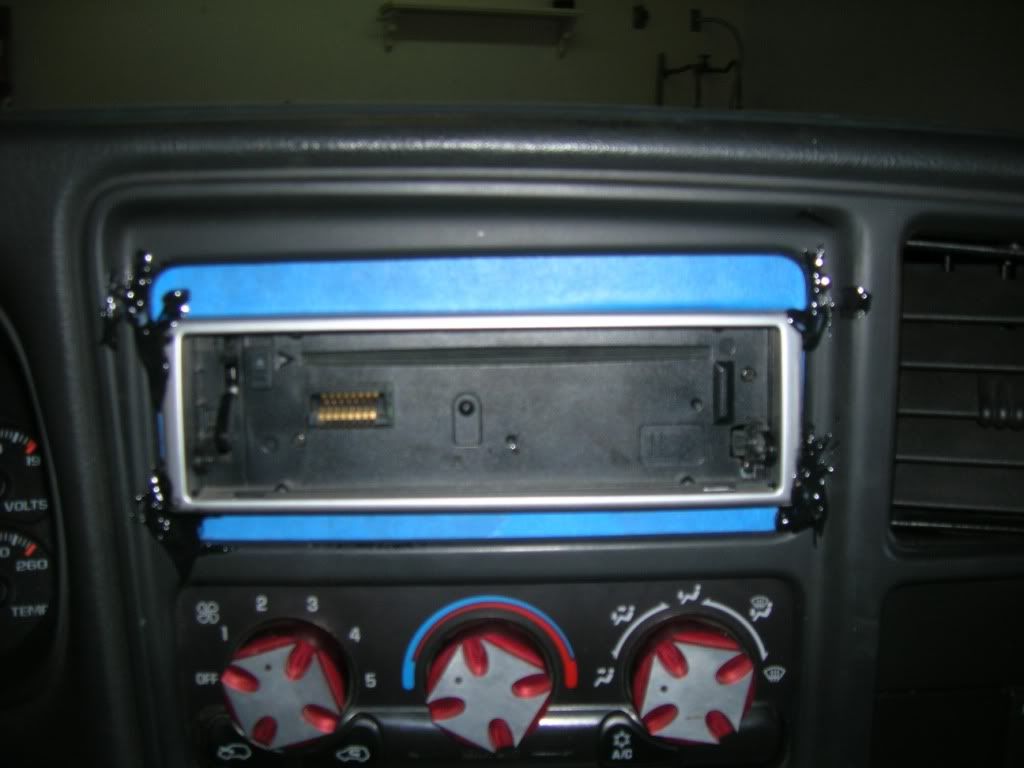 I'm in arizona, so it only took a couple minutes for that stuff to set; then I removed the dash bezel:
Masked off the front side of the bezel so I could come from the back and fill in the gaps with more Duramix. If I could do it over I wouldn't have taped all the way to the bottom of the dash bezel, but to the middle part that separates the din from the a/c controls:
Here is a shot of the back side after I applied the Duramix in the gaps. I taped the inside of the deck bezel that way I wouldn't get any Duramix in there to save time on sanding later:
Shot of the front side after sanding with some 50-grit. I also filled in that space on the left side of the dash bezel the same way as well as filling in the gap that goes around the outside edge.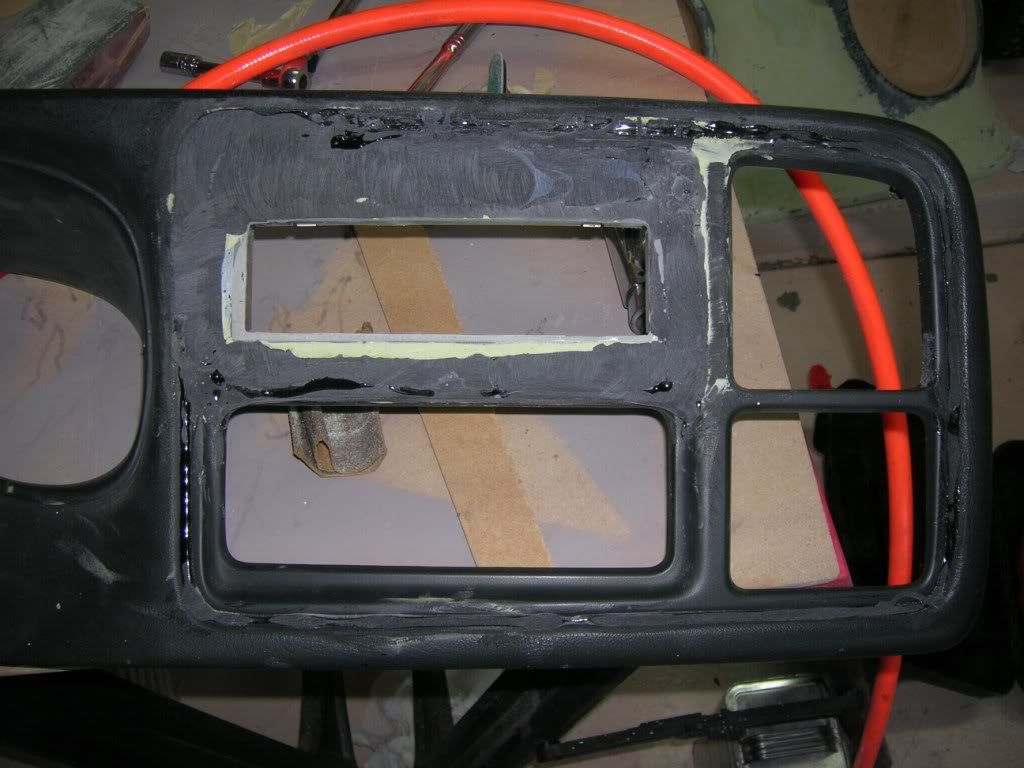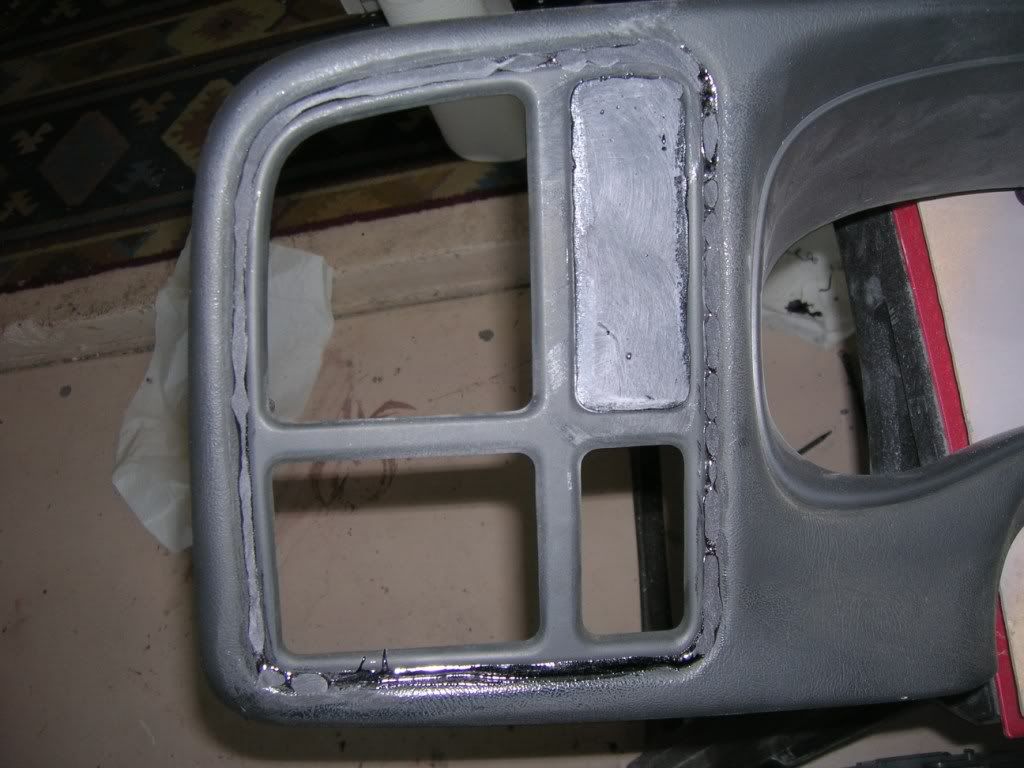 Body filler applied. I use Evercoast Rage Gold, which is a lightweight filler. It spreads and sands much easier than the Bondo and is pretty much the same price. Working in 100 degree weather made it kinda tuff to get the filler/hardner ratio right though. The first couple tries I only had a minute or two working time with it: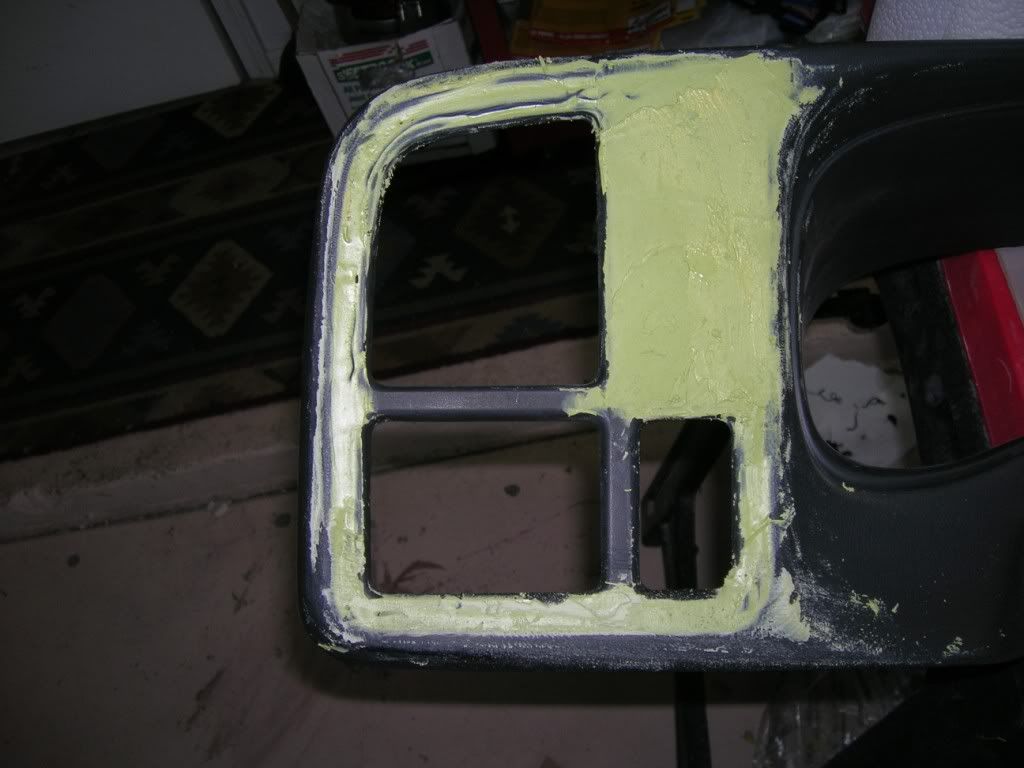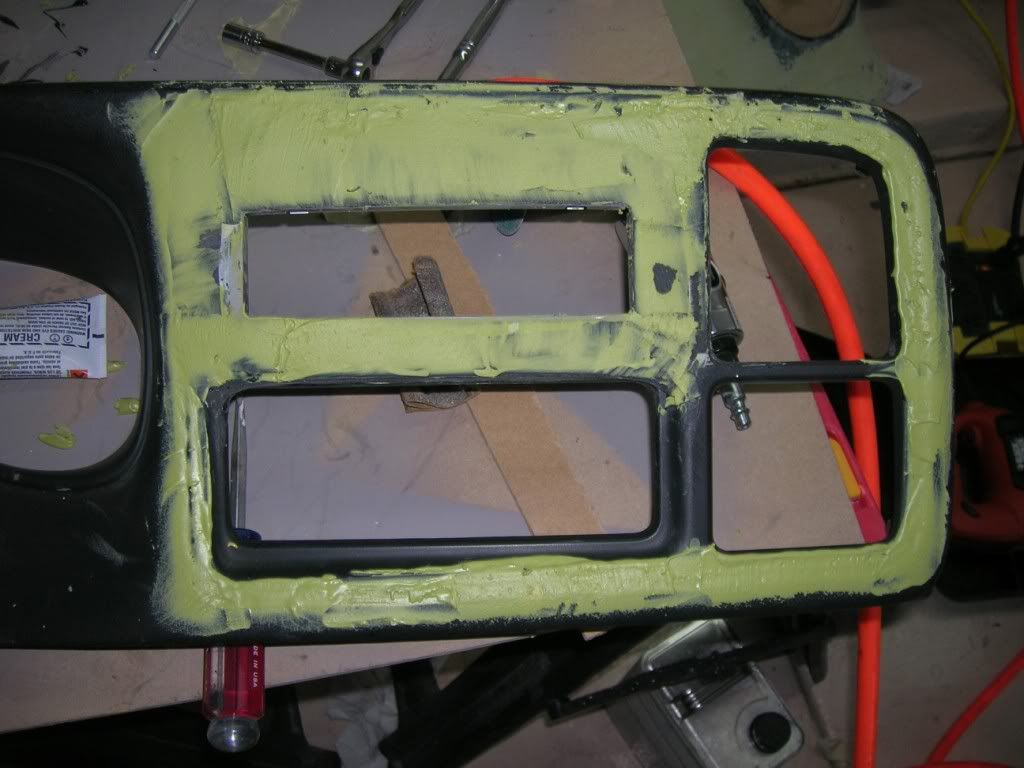 Sanded with 50, 60, then 80-grit: