Ok I started with this
Then tried some stuff and ended up with this ugly thing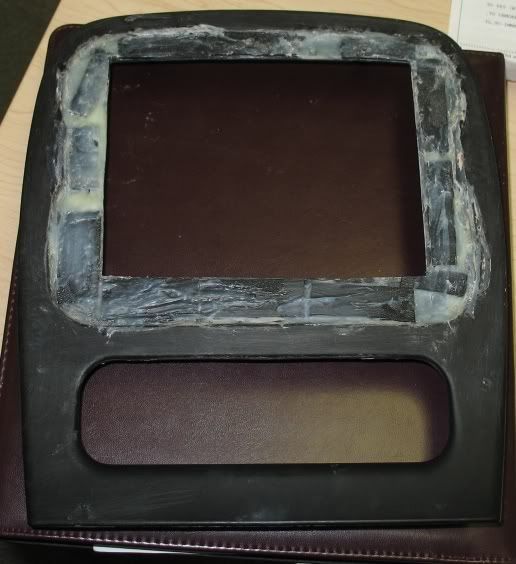 So I Bought a lilliput bezel and modded/hacked it up. Glued it, ABS Sludged it, sanded it and now I'ved body filled it. I used 3 layers of Evercoat lightweight body filler on top of epoxy to build it up. Then a few thin layers of ragegold to fill in potmarks/pinholes, Finally a layer of Evercoat Metalglaze to smoothen everything out perfect.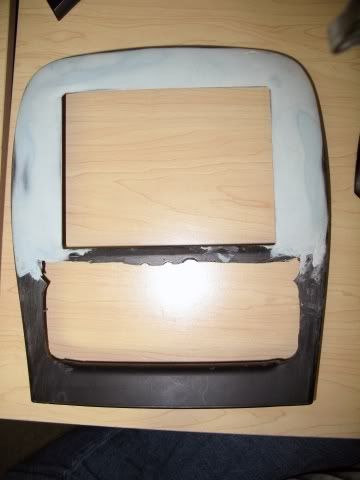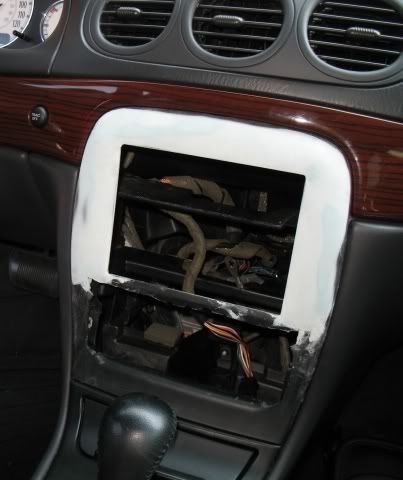 I then proceeded to move the AC controls down and molded them in. Then primed it.
Finally I painted it with various techniques. I Primed it with a dark gray primer, Then lightly sanded it, Then used a truck bed liner lightly(Maybe not as lightly as I should have done...) Then Duplicolor Black Paint, then a clearcoat.
Overall it's just "alright". I'm tempted to sand the entire thing down and try painting it again. The primer I used SUCKED ***. The duplicolor paint came out just alittle too glossy even after wetsanding with 2000grit sand paper. There is only one bad spot the entire thing, it's in the middle just above the a/c controls.
On top of that it doesnt even remotely match my shifter bezel. So I'll probably have to paint it to match down the road. Right now I'm contemplating what to do. Repaint till I like it, or move on to the shifter bezel.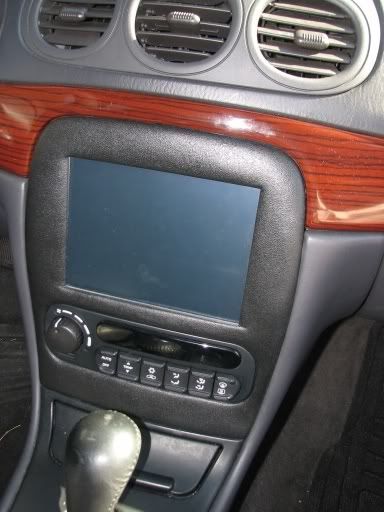 More closeup pictures of the texture soon.