Heres my question...
I have a distribution block, 1 to 3, with a 4 gauge in and 3 8 gauge outs. Now the block has spots for fuses (see bellow) and thats where my question is. One of the outs is going to the amp and the other to the computer. The third will not be used as of now. What size fuse should i use for the computer and amp?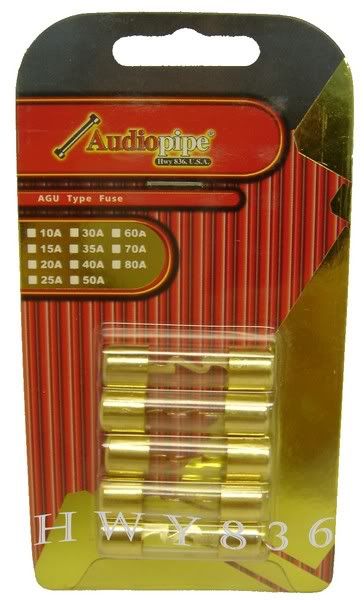 another question i have:
Is this recommended? Running two power cables from the battery, one to the screen with an inline fuse and another to the back to a distribution block for the computer and amp?
Also, is there a basic wiring help guide somewhere? I have no idea how to connect wires, both audio and power, to other wires. I know for household wiring you use wire nuts which i know how to do but i doubt thats how it works in an automotive situation.
Pardon my ignorance guys