I wanted to put a slot load DVD player between my seats near the front of my car.
You cannot really see the angle in this picture, but this is where I wanted it. In the center carpet. I can easily cut a nice slot in there for it.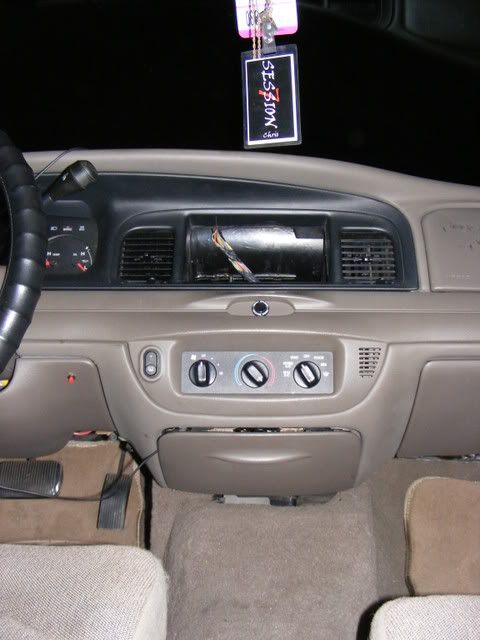 It would be mounted at like a 30 or 40 degree angle. Would this have any effect on the disk? I'm hoping it won't skip.
I am a little wary of doing this since it would be directly under the cup holders. O_O
But, if I can grab a used one of this site for $20 then why not try right?
btw, mp3car.com shows actual images of the product right?
meaning this is what I get exactly as shown:
http://store.mp3car.com/Pioneer_Slot..._p/opt-007.htm
*Just noticed that the above dvd-rom uses IDE cables. I'm guessing an IDE cable ran to the back of the car wouldn't work too well.
The question still stands I guess. I will just have to look for a USB slot load player.