I was browsing the internet to see if I could find mrb0192 a keyboard, when I came across this.
http://usb.brando.com/lenovo-mini-wi...8c034d015.html
Its pretty cool. It has a keyboard then a track ball. It looks like a N64 controller, minus the bulk!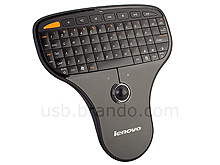 It looks like the right and left mouse pad are built into the handle.