This is how I created a nuetral safety switch for my 01' Firebird:
Before I get started, I want to say that this is definitely not fail safe and should be done
at your own risk
and is probably not appropriate to install on a customers car.
Why did I decide to do this? Well, I've had a NSS (nuetral safety switch) for a while on my Viper 790XV alarm, but it was a huge pain in the ***. This is the procedure I had to take for my car to start remotely: Once I came to a stop, I had to pull the e-brake then press the remote start button on my transmitter (keeping my car on while I pulled out the key and got out of the car). Once I pulled out the key, I had to get out of my car (within a certain amount of time). Everyone had to shut the doors to the car before I locked it. Once I locked my car, the car would then shut off. It did this so it knows it's in nuetral because obviously if my car was running while I was outside of it, it would have to be. I had to do this in that exact order, or my car wouldn't remotely start. I started to search for ways that my car can detect if it is in nuetral. Going to Audio Plus didn't help at all because they were just like, "You know you can bypass the clutch, don't you?" -to which I told them that it wasn't safe to do that, in which they gave me a blank look. I did get free hood pin switches from them though!
Supply List:
(2) automotive relays
(2) hood pin switches (preferably metal)
J-B Weld
First, I located the clutch wires. On my car, they were connected straight to the clutch mechanism: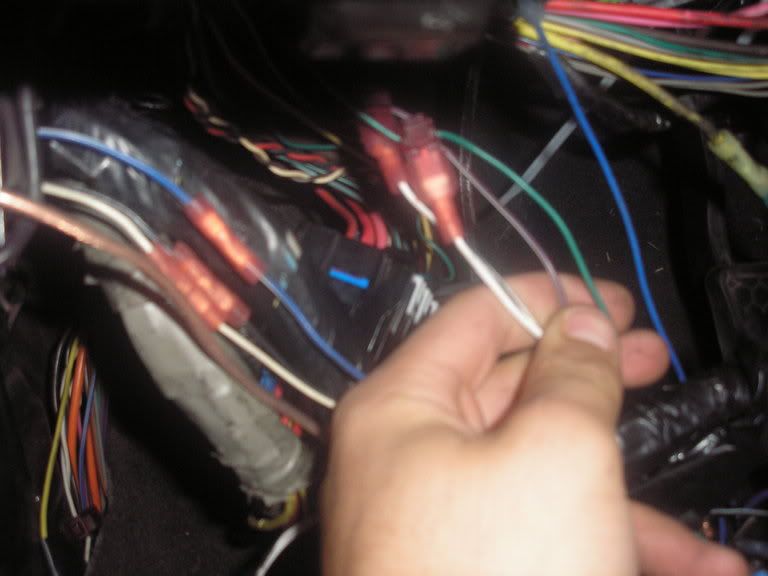 Once I located these wires I tapped into them connecting one of the wires to the 87 terminal of the relay and the other to the 30 terminal on the relay: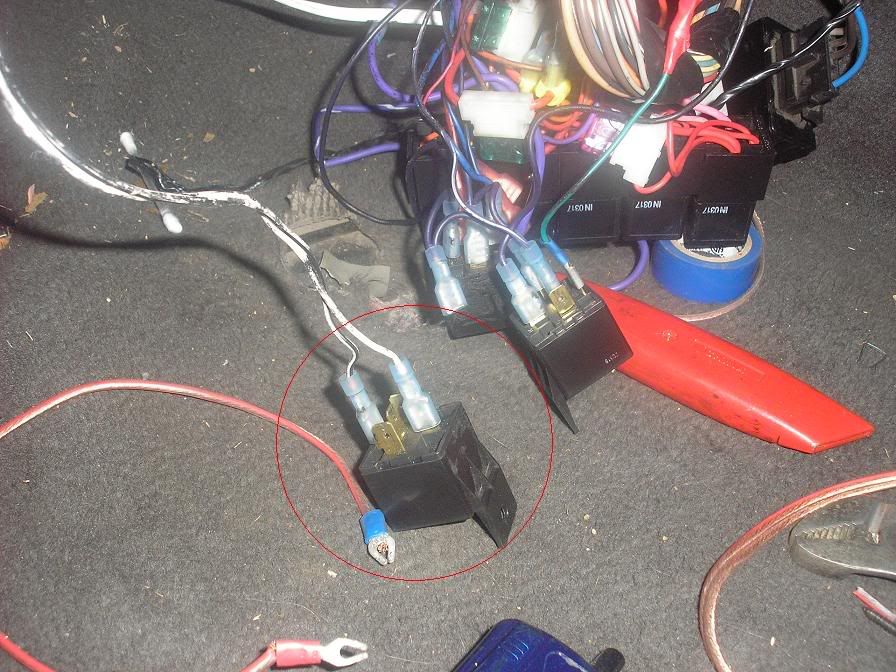 I then put the shifter into the nuetral position, and rested on of the hood pin switched up
against it. Then, I J-B Welded the hood pin switch to the shifter plate, grounding it: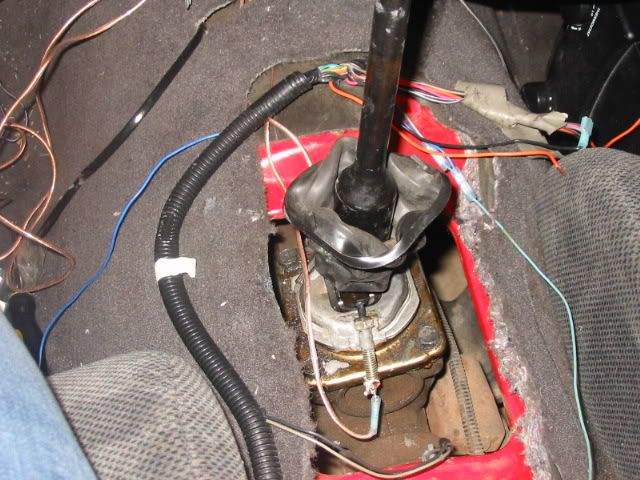 So now if my car is in gear it will open the hood pin switch: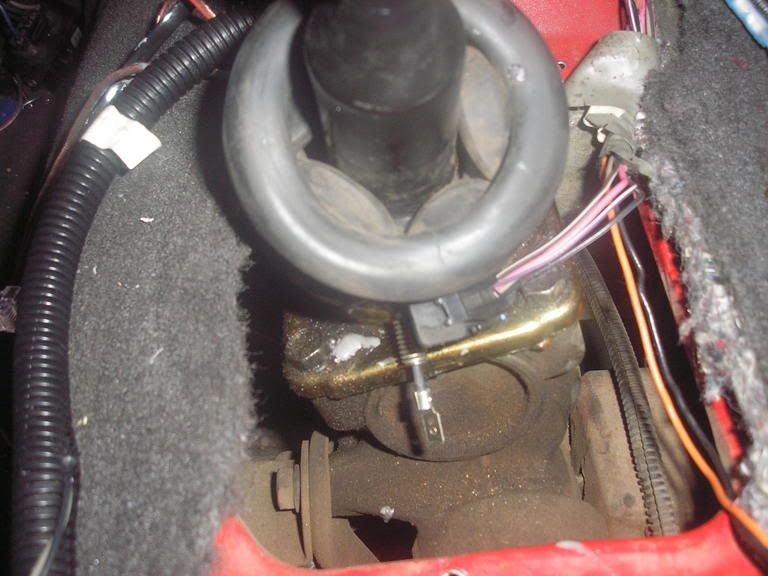 Then I did the same thing to the other side: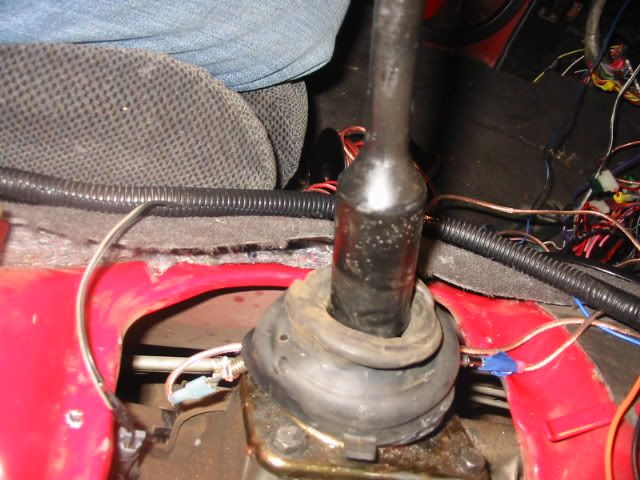 One of the hood pin switches is connected directly up to the relay connected to the clutch wires, and the other hood pin switch is connected to a second relay on terminal 85 that has 12v constant on terminals 86 and 87, then, I have terminal 30 on the second relay connect to terminal 85 on the first relay.
Alright, I think that's about it. Pretty simple. If you have any questions, feel free to ask.