Hi all, a couple of us on this forum from Australia decided it would be good to rise a thread for those interested in a carputer for offroad use. So if your idea of going for a drive in a car take you places like this:
or this: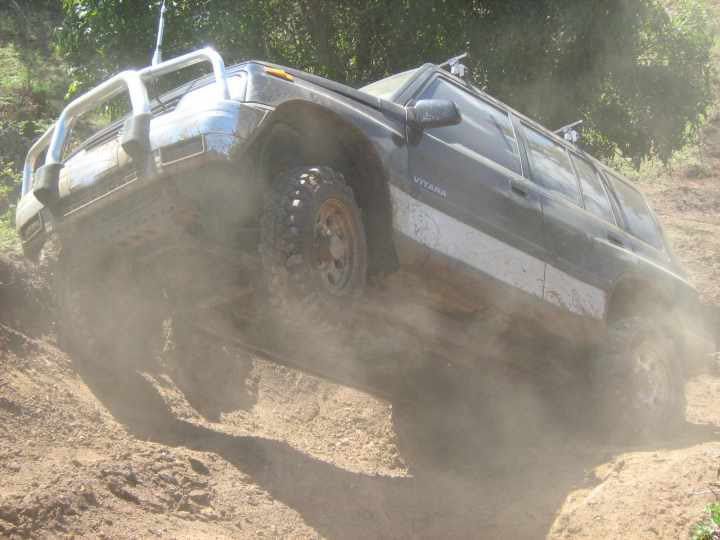 this is the thread for you so you can showcase your work, share supplier information and the like. So how about introducing yourself, your rig and your carputer on this thread. So here goes:
My name is Rod and I live in Brisbane. I have a 2007 Hilux 4 door ute that I bought new in February after the steering failed in my little Suzuki pictured above on the highway at 100 kmh which hurt a bit and prompted me to buy a brand new fourby!
So here it is: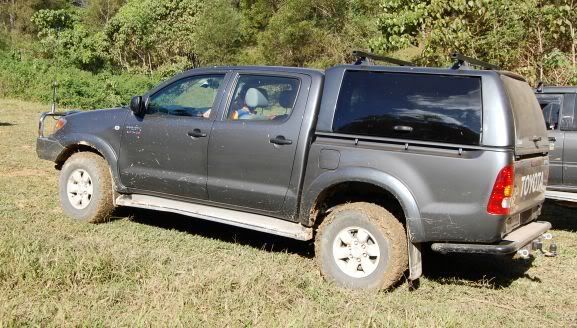 Doesn't look anything special, but there is about $10k of extras on it and the suspension is still stock!
I am modifying an old HP Nx6120 laptop with no keyboard and 9 vertical rows of busted pixels on the screen to drive my carputer. My plan is to use a Xenarc screen in the dash, Silab radio and a Amp behind the back seat. I am using Roadrunner as the front end and will stick with the brushed metal skin.
My current project is working with Bugger to skin OziExplorer (see
http://www.oziexplorer.com/
), the most popular topographical mapping software out there and we are getting close to make that work. Ozie is not a very well behaived program for car use and it has been hard work, but we are nearly there! Check it out on this thread
http://www.mp3car.com/vbulletin/sb-s...iexplorer.html
By the way if you have Ozie, you will probably want a copy of NatMap raster premium which will give you a 2gb, 1:250,000 topographical map of Australia (
http://www.ga.gov.au/nmd/products/maps/raster250k/
)
Whilst this is an old thread, it has got a new lease of life over the last couple of weeks!
I will post a few details about suppliers etc I have found later.
Cheers
Rod