Hi guys,
As my Car PC project is wrapping up, I'm starting to think of the future. I have a motorcycle, and I was thinking of maybe doing an MFD (Multi Function Display) to replace my gauges.
Here's my bike: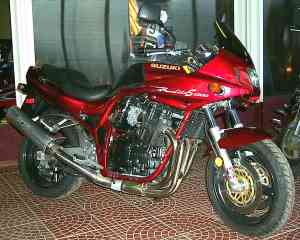 Here's what I was thinking of modeling it after:
A typical modern cockpit might look like this:
I was thinking of doing a single display in the center with buttons around the outside, and using a keyboard encoder to get the button depresses.
Here's a preliminary list of what I think I'd need to be succesful:
1. A display in the 7" class (like a Lilliput or Xenarc) that can withstand direct sunlight and still be visible (unlike a lilliput or Xenarc).
2. A Nano-ITX motherboard. An SBC would probably be underpowered because I'd like to do moving map displays too.
3. Maybe something shock resistant and small for storage like the 4 gig microdrives w/ Flash interfaces that come in the Mouvo/muvo whatever MP3 players.
4. Opus 90 or something for power.
The display doesn't need to be super color, a fighter display is pretty basic, so either monochrome or ega style graphics should be OK. If monochrome, it would be nice to have green on black for the look, so without going to a CRT (which I don't have room for on motorcycle), I probably need to emulate that on a 16 color or greater screen.
Any thoughts? I'll post some mockups of what I have in mind if anyone thinks it is interesting.