Hello all, it's been a while since I posted here. My present carputer works great, search my username to have a look at it. I have a new ride. I need to build a computer for it. I have most of the parts already, it's based on an 850 PIII industrial motherboard with an onboard LCD controller. It hooks up to an old point of sale LCD with a touch screen. My biggest challenges right now are to take advantage of the touch screen with a front end, probably RoadRunner. I need to read up on interfacing iguidance and I need to pick a good sound card that has a toslink so I can use sirius. I have a little more capital to put into this one so I'll be buying most of the stuff like the power supply instead of making it.
Here's some pictures of the new ride-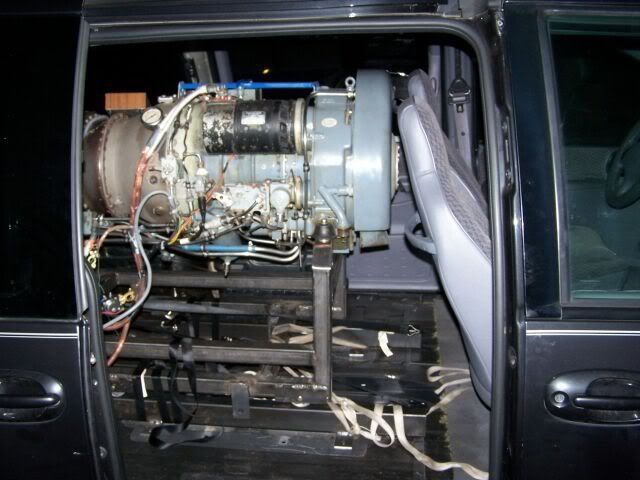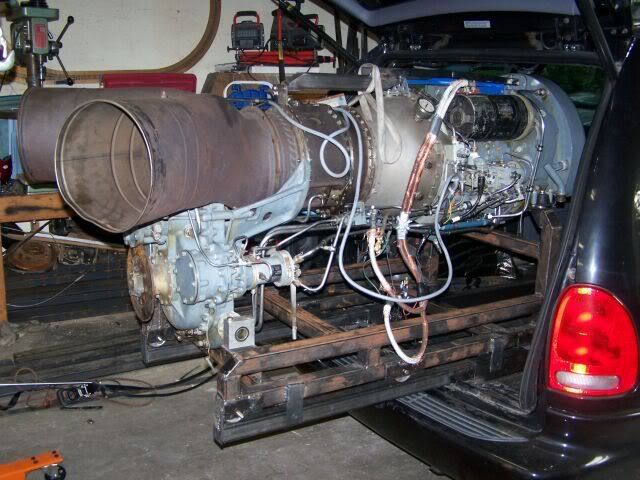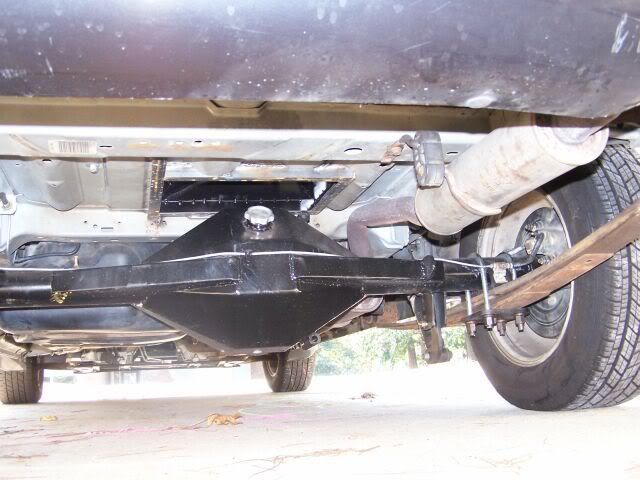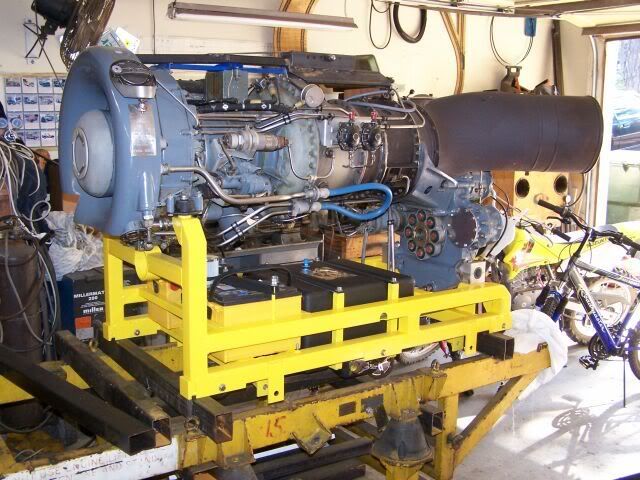 What we have here is a 2000 Dodge Caravan with a 3.8 liter V6. The interior behind the driverís seat and rear axle were ripped out, then a Rolls Royce Nimbus helicopter turbine was installed along with a 9 inch ford rear axle. The turbine will drive the rear axle as soon as I get the transfer case done. It will look totally stock when itís done, the rear window tint hides the turbine fairly well. When itís done the rear window will open and the turbine will slide back so its exhaust will stick out. Thereís some extensions for the rails that the turbine sits on that let me slide the turbine all the way out of the back hatch for maintenance and easy removal.
Iíve put about 2000 miles on it since the turbine and rear axle were installed using the stock engne up front. The turbine starts and runs and I demonstrate it whenever I get a chance. I can't wait until I can fire up the turbine while crusing down the highway whenever I need some extra power.
In addition to the transfer case and rear window modification, I have to build a firewall and a control console. I decided to tackle the control console next as it will contain the carputer and I really would like to have that installed and working as I use this van to travel around for my business.
Iím searching the forums for info but if anyone has any tips on setting up RoadRunner, especially anything concerning integrating satellite radio and navigation, Iíd appreciate the help. I want good sound and good navigation. Anyone who can help me out is welcome to come for a ride or go with me to exhibitions at car shows, drag races etc. When this thing is done it will put on an awesome show. Iím going to pull up to the staring line at the drag strip wearing an old football helmet. When everyone gets tired of watching the old fart beat on his wifeís minivan, the back window will open and then it will be all fire and tire smoke! Iím in the Augusta Georgia area.
Thanks
Turbochris