Hi I am workign on a circuit that will case a delay of a few seconds before causing a relay to set off the power switch on my laptop I am unexpierienced whit making circuits and I was hoping somone could take a look at it and tell me weather or not it will work/explode. thanks, explination below the image.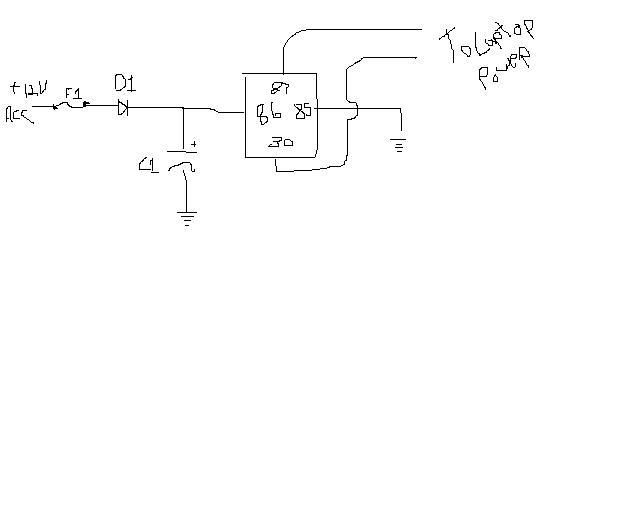 I am afraid i dont really have any tools for drawing this stuff so thats about the best i could do
this is designed after another similar circuit a found online. the acc wire runs into a 1 amp fuse(F1) then a 1 amp rectifier diode(D1). then the wire splits and a 18v capacitor(C1) causes the delay depending on the uf and the other wire runs into the relay normally. I hope this makes sense. as I said i am pretty new to wiring things like this. So anyone who knows what there doing and is willing to comment on weather or not this will work I would be very appreciative to you. thanks.