About a year ago, my friends bluetooth OBDII reader inspired me to replace the stock head unit in my M3 with a tablet. Progress has been sporadic but has picked up lately. Here's a brief overview:
Components: Samsung Galaxy Tab (Wifi only), Sparkfun IOIO board, Tab dock, Custom power and I/O circuit board, e46 BMW M3
Summary: The tablet plugs into the dock which I'm using to breakout the USB and audio connections. The USB data is split off into the IOIO board and audio to a single ended to differential IC amp. The IOIO is basically a microcontroller breakout for android devices. When used in conjunction with the IOIO library, you can write apps that make use of digial I/O, PWM, UARTs, etc. Pretty awesome. And theres a 3A 5V regulator powering everything. This plugs directly into the stock wiring harness which contains power, audio, and IBus.
New here so hopefully they let me post pics...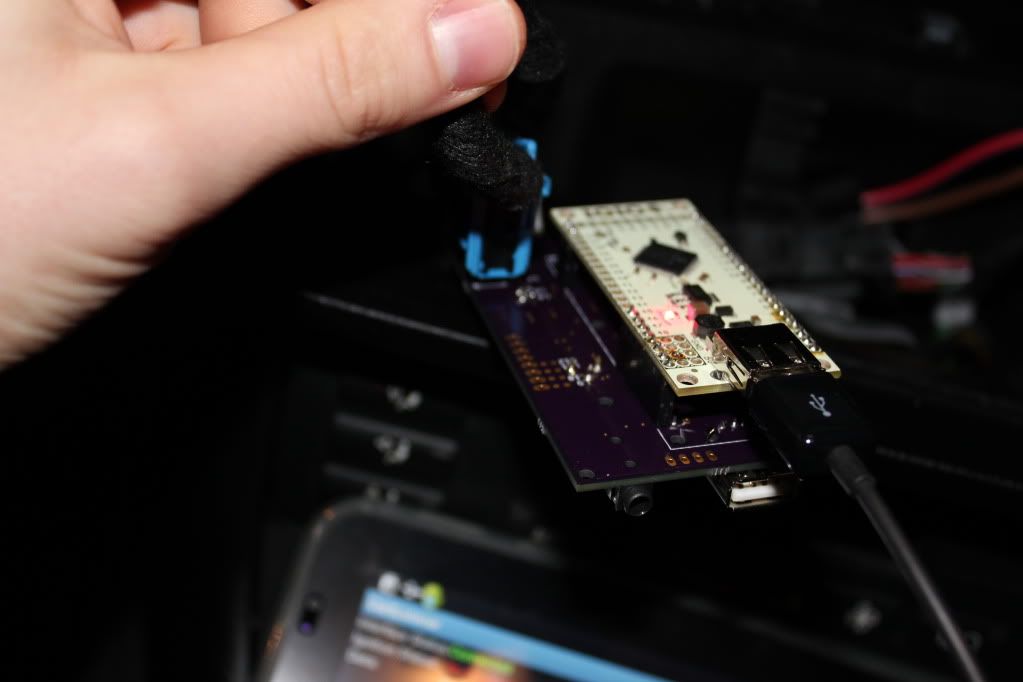 And video....
http://www.youtube.com/watch?v=iBdQnFnXtgQ
Comments welcome...they'll give me a chance to respond and get my post count up so not everything needs moderator approval.