Google traduction
Hello, I do not have a touch screen control I had to steel myself and decided to use the console shift lever, this is the idea: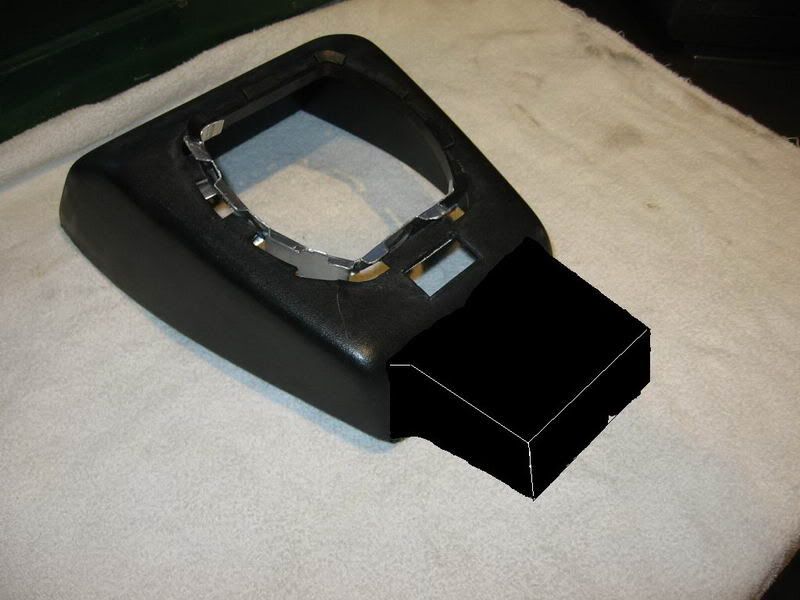 So I start to break .. My first was with the soldering, tag and lines where the two boards are glued together to make the extension: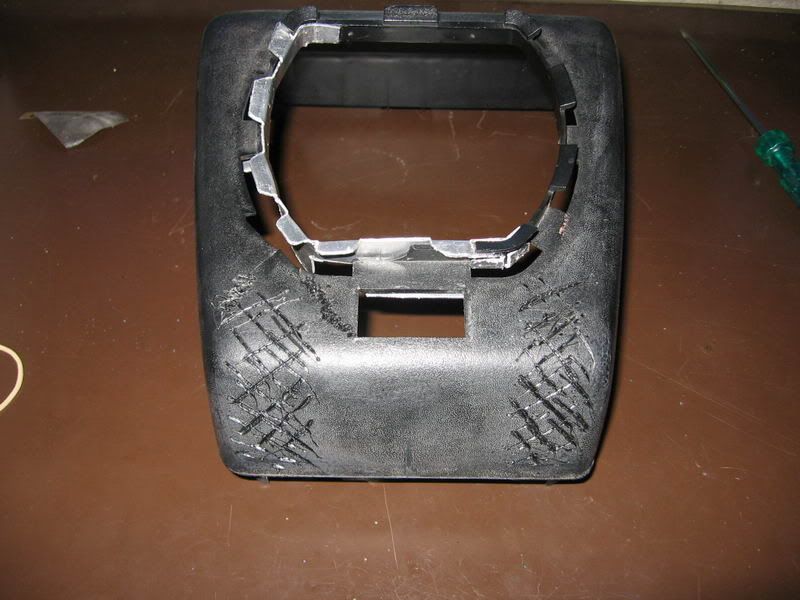 After I made a stand, to give the necessary height to the extension, as there is all the same height, the tray that slides underneath the handbrake lever, the highest, about 12mm:
with 3 pieces of wood, did the extension, the paste and thus were: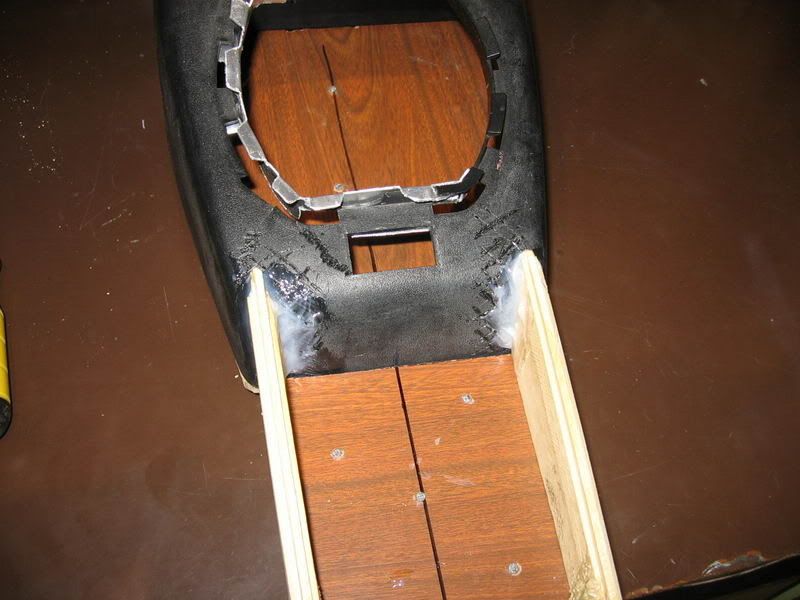 Inside the console, besides keeping track, is a USB HUB, so assemble a connector threefold:
And this, to see if they came though the devices, an SD flash drive and Bluetooth in the picture, besides the own hub (self powered)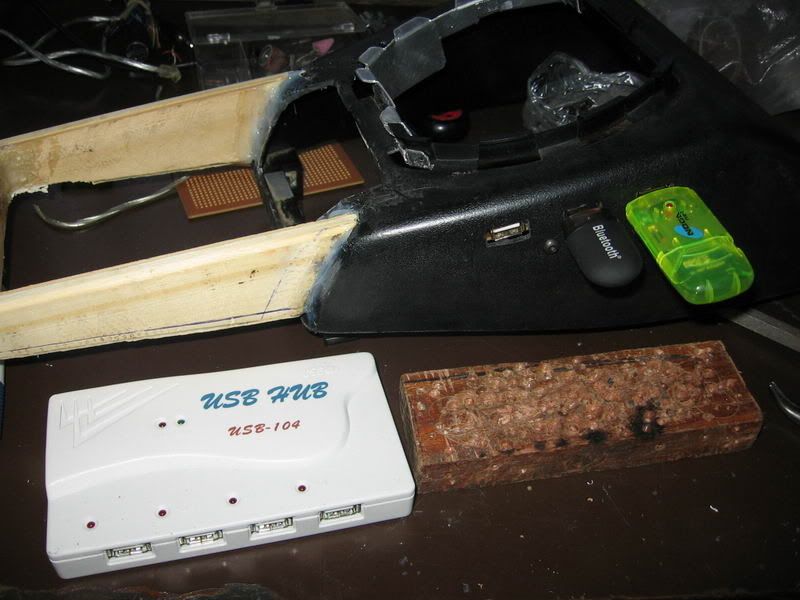 Usually, having already cut everything and as he proceeded to send fiberglass ..
I'm new at this fiberglass, is my first attempt, so do not expect great results
First layers of veil + resin fiber ...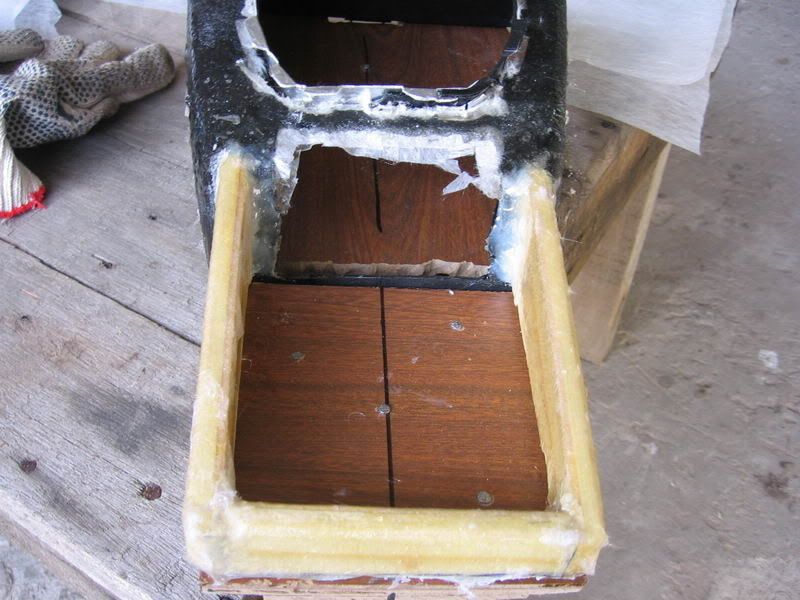 Unfortunately, I'll air in several places, and the veil broke me enough spare balls, pero bue, IS MY FIRST EXPERIENCE fiberglass, so I'm not complaining:
I repeated the process several times, then sandpaper, some paint to go seeing as there was, and is thus:
Despite sanding enough, unfortunately I left holes, it seems that pieces of resin were skipped, and in some places are not filled right ... It would have been caulk all, but as I finish work convinced in general, semi-matte black paint...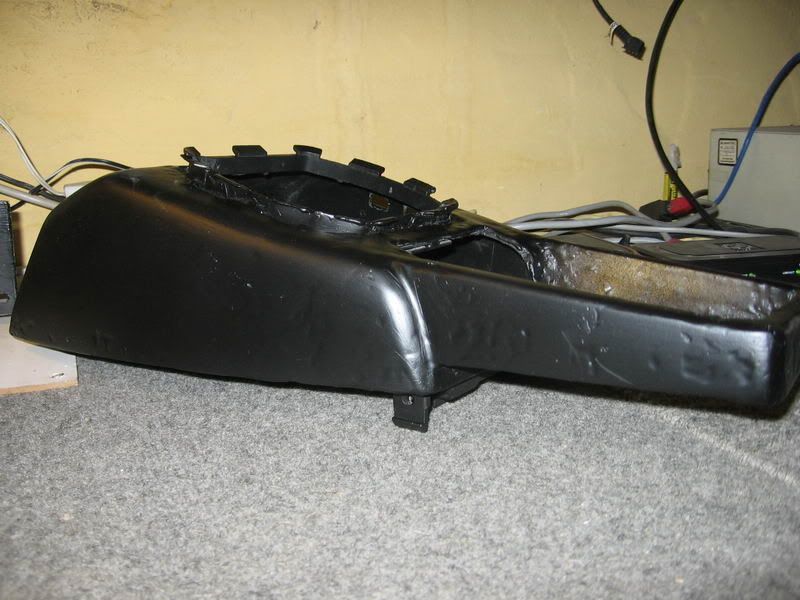 OK, now comes the control I needed a flat black plastic, so plastic box for electronic, is very useful: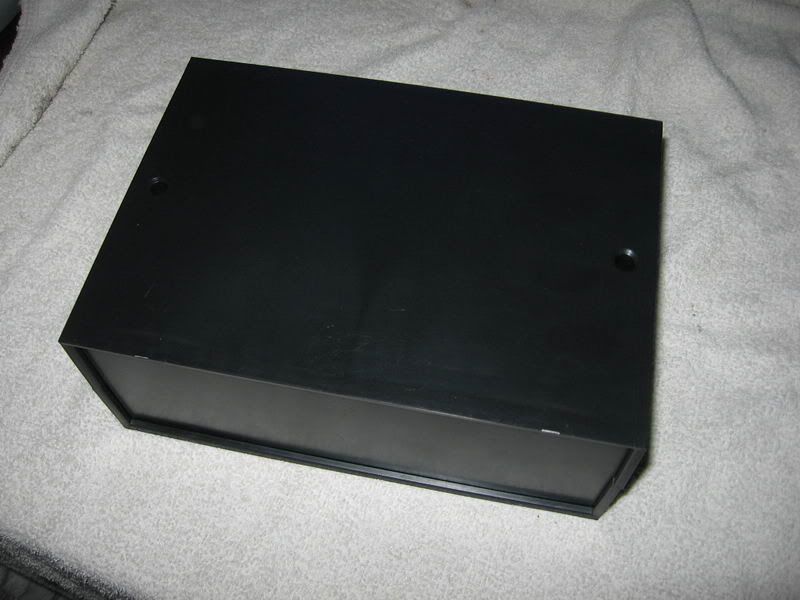 After making the plan, branding, piercing and cutting, is thus: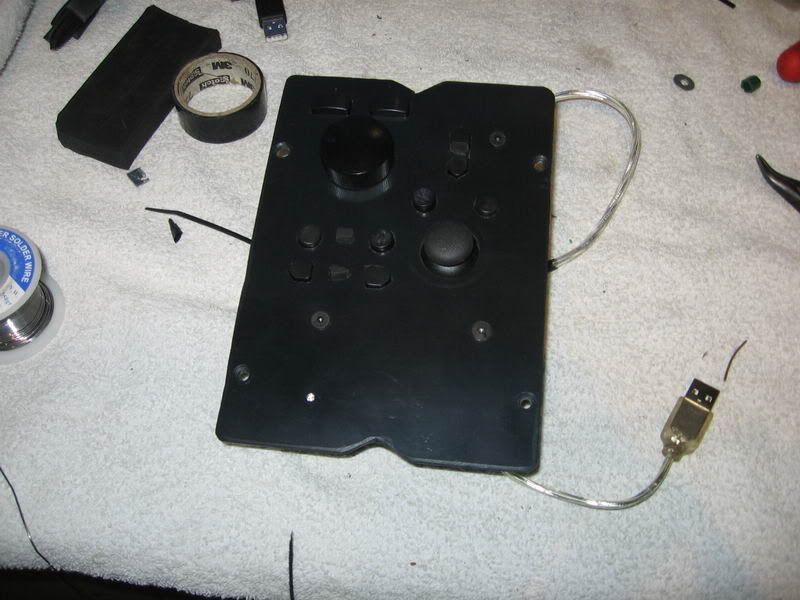 Some pictures of the plates ...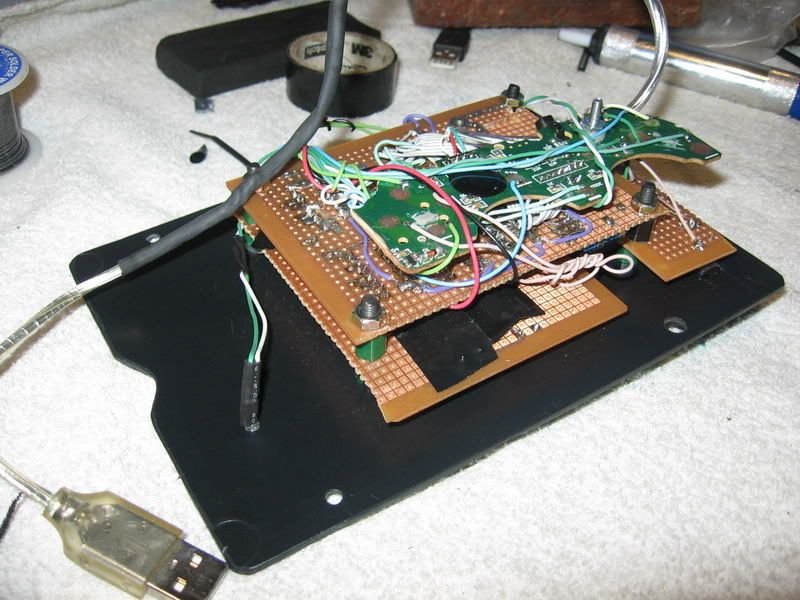 And some full: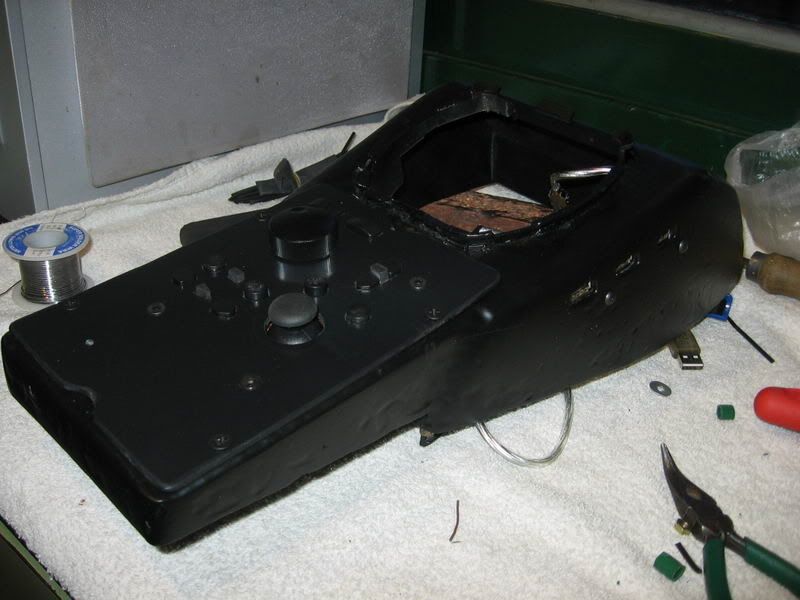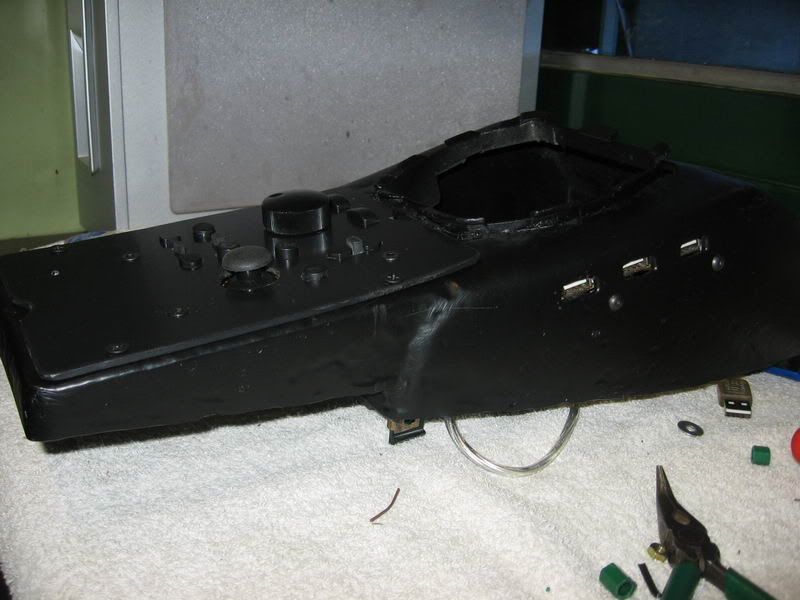 And here is as would be the bottom, the white on the right is the hub, if not yet entered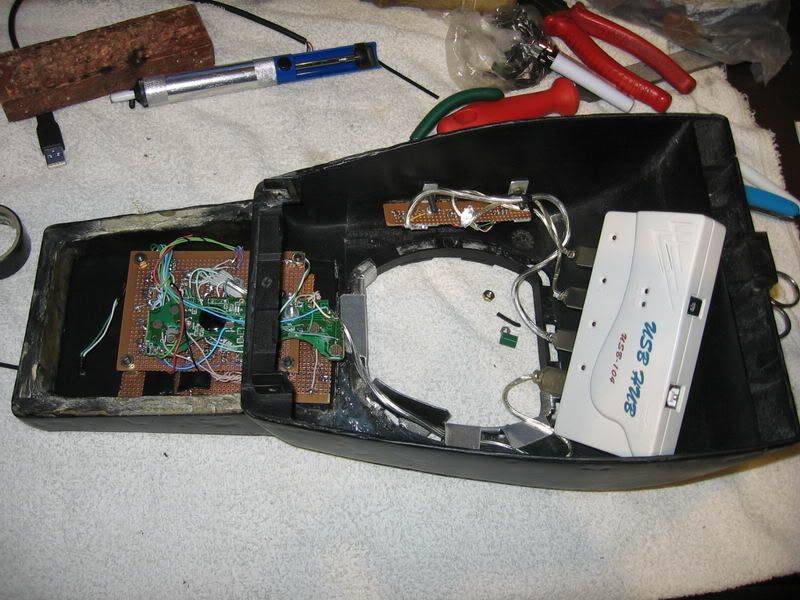 If this works well, do a better ending, I liked how it turned out the console and cap not control, I want to be better integrated, I still have to prove that is so useful and comfortable ...
Some photos posted on the car, the wheel works with a rotary encoder, controls the Left and Right, the top two buttons are Esc and Enter, below "audio", "CTRL+tab" and "GPS", down "Prev" "play" and "Next", the thumbstick is the mouse, and the two buttons left and right click, the three verticals buttons, "Up", "browse" and "Down"
The control works OK, is comfortable, but the rotary encoder fails, I suppose it must be electrical noise.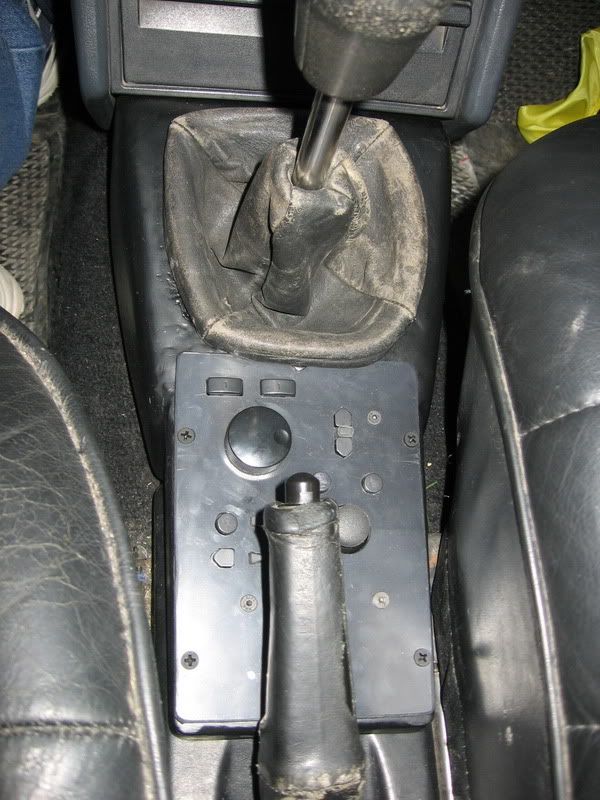 For now I use it so, once more, and I build a new, better finished (I hope I do well) and the rotary encoder circuit operates smoothly.