CarPC JoyCon EX enables you to load the Centrafuse function(Media, Radio, Navigation, Phone....) with Steering wheel remote controls.
Assign the "Preset Button" and connect the hotkey for loading the function to that "Preset Button".
When you press the Preset Button, Preset and Centrafuse function is changed at the same time.
[media]http://www.youtube.com/watch?v=C-dlhcpMxxI&hd=1[/media]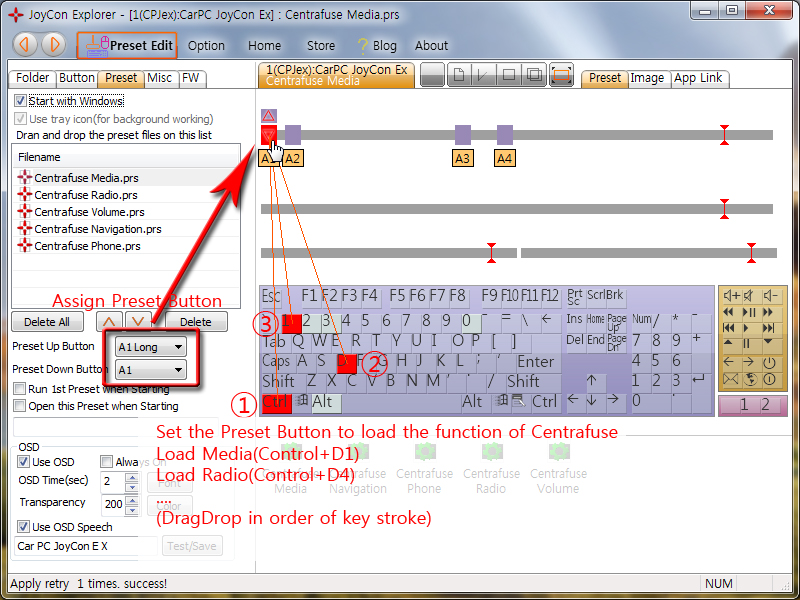 Example preset file
http://www.changjack.com/download/cp...Centrafuse.zip
What is CarPC JoyCon EX?