Total newbie when it comes to car audio and wiring but would like to give this a go.
So i've bought this double din radio satnav bluetooth etc unit (Eonon G2240) for my car (3000GT) which also comes with a reverse camera, but i'm struggling to go it installed.
This is the unit from the back :
I found this picture about the camera online :
But mine is slightly different as it seems to have 2 wires comes out of it, instead of one.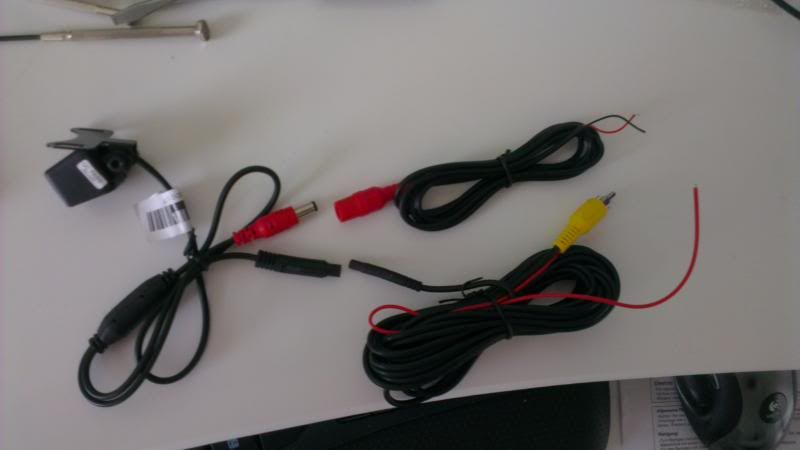 The camera has a black and a red wire coming out of it.
The black wire fits into another black wire, that ends in the big yellow plug (that goes into the head unit) and a thin red wire.
The red wire goes into a red plug, which ends in a thin red and thin black wire.
So i'm thinking :
1) Big yellow plug goes into the head unit at 'video in' port 17.
2) the little red one that's with the yellow plug, and called 'reverse image trigger line', i using a crimping tool to connect it to wire number 7 coming out of the head unit labelled 'reverse control'.
3) Then using the red plug ending in the thin red and black wires, i crimp the red wire into the 12V for my reverse light, and i connect the black wire to a bit of metal in the car ?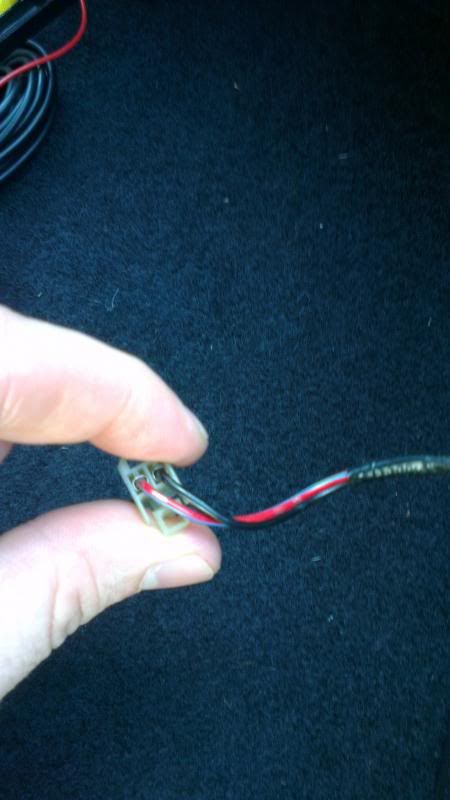 my red/blue reverse wire
I'm not sure about step 2, and 3, so any advice welcome
Also, i've bought this crimping tool which comes with a few different terminals, but i'm not sure which one to use to split one wire into two wires (one for the reverse light and one for the camera). Is there a special terminal you can put 2 wires in and have 1 coming out ?
Any help/advice greatly appreciated.