After looking on ebay for in car laptop mounts, I decided to build my own. I saw some on there made out of plumbing and plexi glass and thought, I can do better than that! So thats what I've set out to do.
Heres What We need to get this project off the ground. If I was going to do this I wanted to do it right.
Heres the Platform elements. I sheet of Aluminum Diamond Plate, a 90 degree 3 ft. piece of stainless steel, and a 24" Copper bendable Water Heater Pipe 3/4" Thread.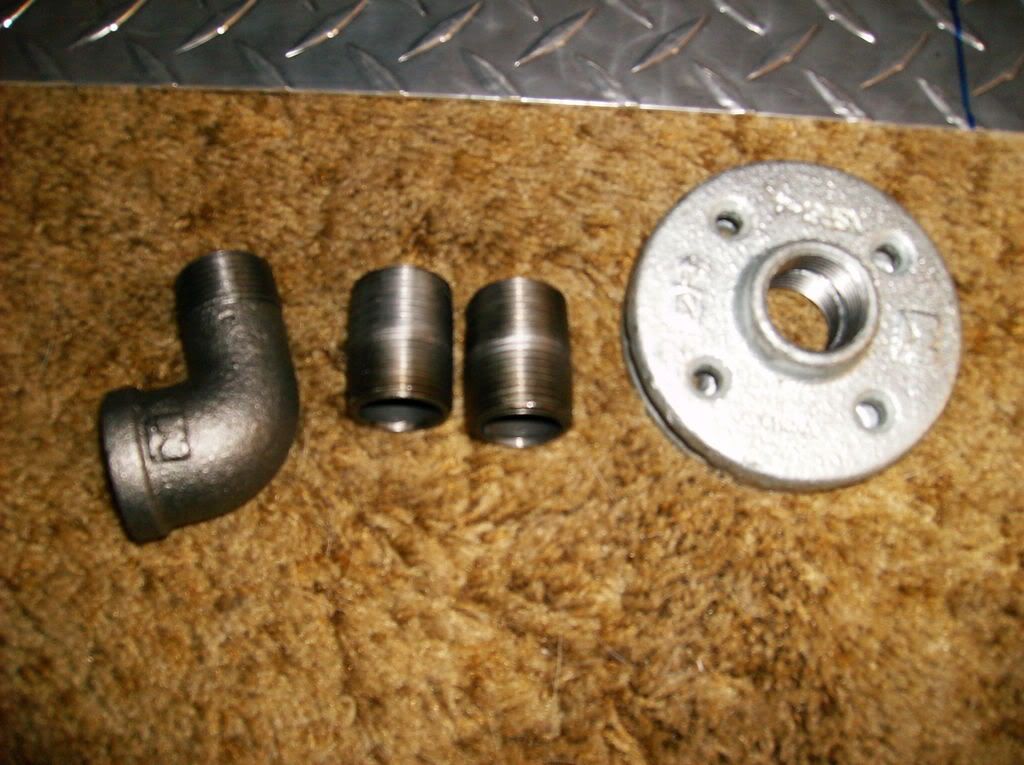 This will make up the mounts. 2 through floor plumbing fittings, a 90 degree 3/4" fitting, and two 1", 3/4" connection fittings.
to Connect this whole mess I will be using 3/16" Rivets with washers.
And to make it look all Pretty, I will be Using some Rust-Oleum Automotive Primer, and some Runt-Oleum Textured Black paint. I'm Pretty Sure that you will still be able to make out the Diamond Plate, But i didn't want the aluminum glaring sun into my eyes.
The Next Step was to Mark out the parts for cutting.
I came to find out that my jigsaw was busted, so I have sent those parts off to my buddy who works in a Sheet metal shop. I will have them back tomorrow.
Now I Have Thread Locked these male to male extensions onto the bases.
This is what i have in mind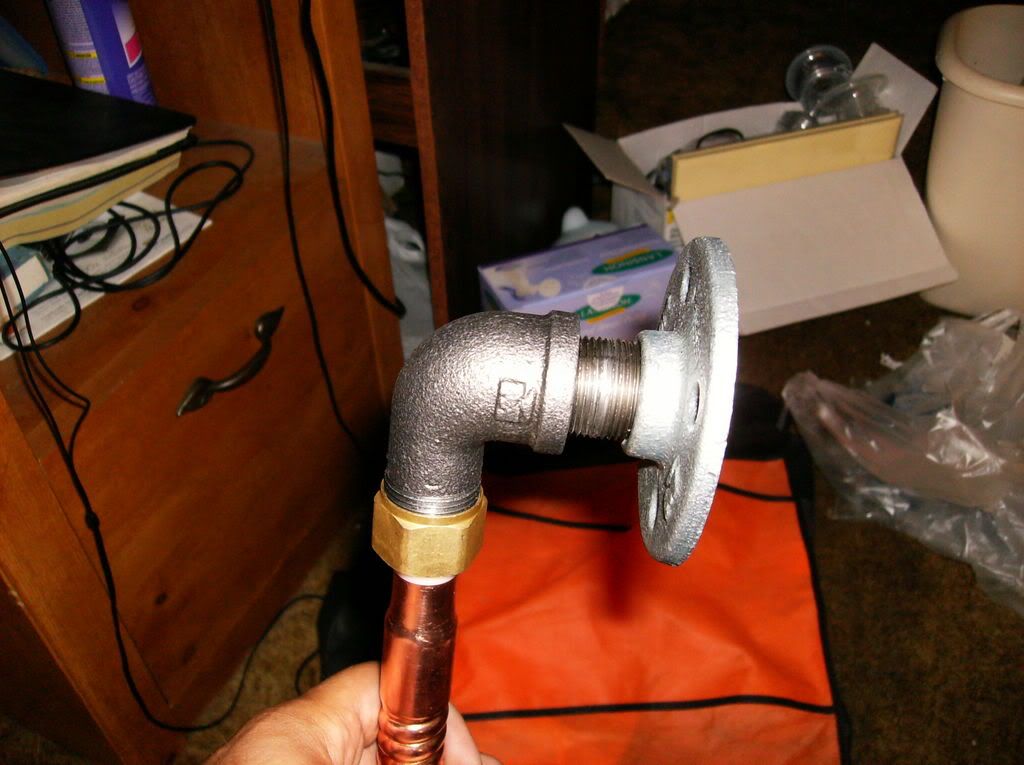 I found out after a mock up fitting, that the neck was too long, so I went and got a 12" heater pipe instead.
Right now, the neck and fittings are in the garage with paint drying. Tomorrow I will post pictures of the process on drilling and riveting the parts together.