Ok
I have a pretty nice JVC 7" monitor/headunit in my car. I plan on using this they it is intended, AM/FM/CD/MP3/USB/SD/DVD/DIVX etc...
It also has an AUX input for audio and video.
What I want to do is be able to "dock" my HP to my car so that I can listen to internet radio (Verizon Wireless Card), play movies, and mp3s off my hard drive.
So, since its an HP, what I want to use is the HP Quick Dock.
I will connect video and audio from the quick dock to the headunit as well as a wireless 'trackman marble" mouse. I do not see the need for a keyboard as all I have to do is open up internet explorer or winamp for music (perhaps I'll add one some day)
I've done some searching and I see that I can use this Carnetix thing to power the quick dock (which charges the computer)
But I have a few questions:
1. I haven't figured out where I want to "place" everything. The quick dock cable is VERY short and so thats going to have to be in the interior of the car (where I plan on keeping the computer) -- unless someone can help me figure out how to obtain an extension cord for the QuickDock, (HP Doesn't sell one but someone has to make a universal one out there no?)
2. From what i'm gathering from reading here, the Carnetix thing should take care of the "alternator whine" from a bad ground that I normalyl get when I charge my ipod through the car and have it connected to the headunit at the same time. Am I right?
2a. How hot does the Carnetx thing get? The power brick for my computer usually gets REALLY hot and I'm afraid to stash that somewhere in the center console or under the seat/carpet-- I know that the carnetx thing will replace the power brick that comes with the charger for the computer, but where do people usually keep the carnetix thing? In the console? Under hood? In the trunk?
-- My whole comptuer setup the way I see it will all be IN the car beacuse the quick dock cable is just too short to have everything in the trunk.
I think tahts all my questions for now.
So just to recap an idea of my whole diagram (dont have to read this if you dont want to this is just me talking out loud
Carnetix runing power to my center console between my seats some how which will go into the quick dock. The quick dock will have the audio out going to my headunit, and the video out also going to my head unit (S-Video to "Yellow RCA (dont know what the technical term is) the only thing that will actually stick out of my console will be the Expansion Slot cable that goes from the quick dock to the computer (just wish I could find a way to make that cable longer)
Pics of stuff for refernce: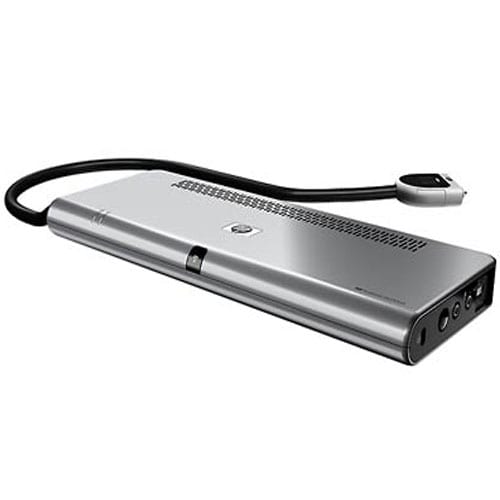 So far I think the port is: PCI-X expansion slot 3, 64 bit/133 MHz, Bus B
So that being said i'm not sure if i could use that information to help find me an extension cord for it (one side male and one side female)