2000 Firebird Hp Touchpad install
Design:
Tablet being used is 9.7 inch HP Touchpad. It gives me a decent screen size but still fits into the car fairly easily. I should be able to modify the existing bezel to make it fit instead of starting from scratch.
Stock Firebird: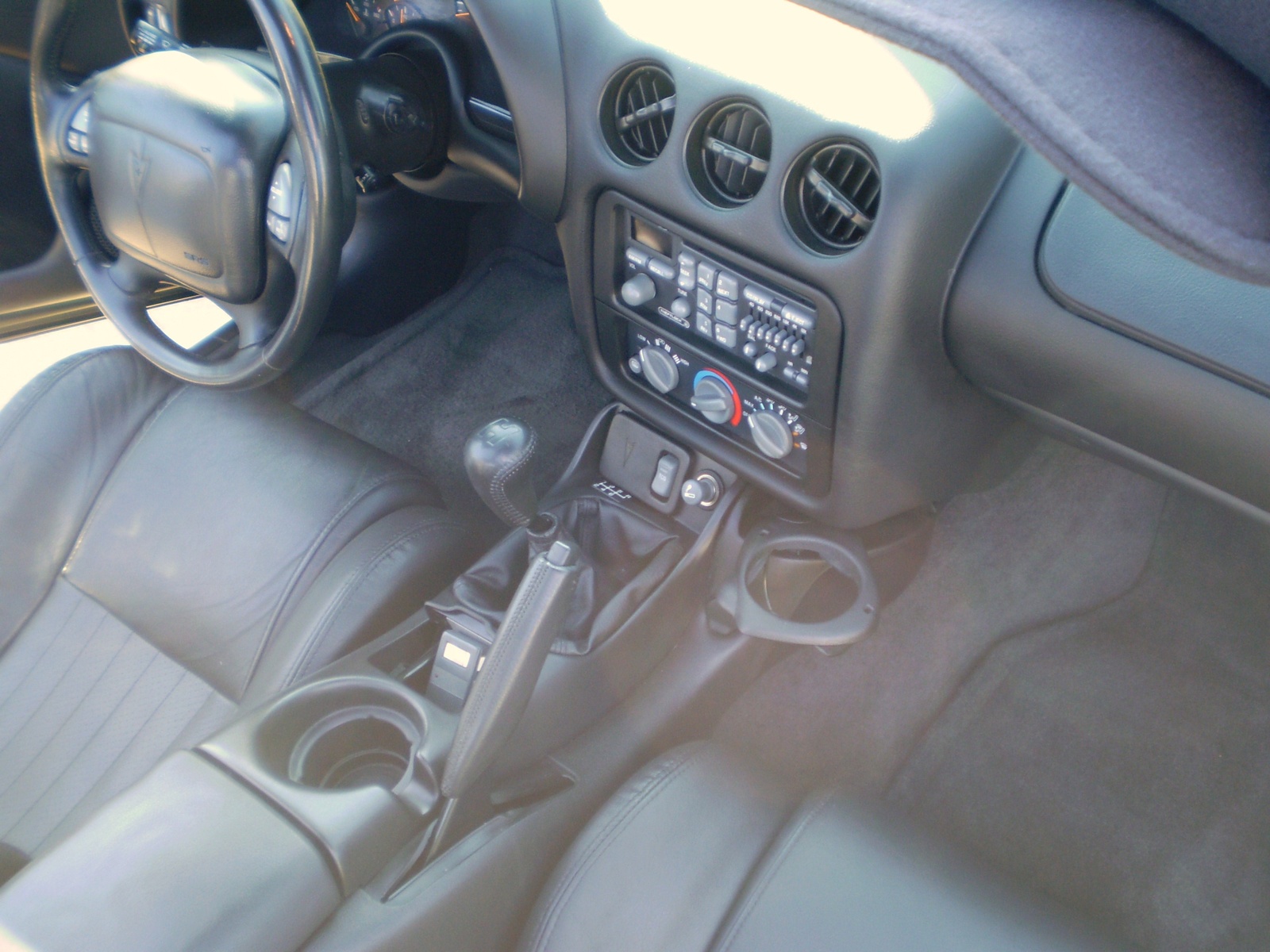 My install mockup:

This will require me to relocate the HVAC, while ive seen the HVAC in the glove box, console, besides the seat, where the lighter is, ect. Most of these locations are unergonomic and cumbersome to me. My solution is to mount a triple dash pod on the dash and mount the HVAC there. This should allow more convenient access too the controls, without having to extend the cables. It will also allow me to install a Cobra iRadar in the back of it for a discrete Radar detector.
Apps:
ICS install with cornerstone to allow me to run 3 apps on the screen at once
http://www.youtube.com/watch?v=na-iu...ature=youtu.be
Google Navigation on the left side of the screen
Top right will be the S-voice apk for voice control
http://forum.xda-developers.com/show....php?t=1667046
Bottom right will be google music
Tasker will control most of the tablet functions
https://play.google.com/store/apps/d...C50YXNrZXJtIl0
.
Tablet talk will allow me to see calls and texts(i will attempt to make s-voice see it as a messaging app to allow me to text back via voice, not sure if possible)
https://play.google.com/store/apps/d...e=related_apps
ipcam installed in the back as back up camera, displayed with overskreen
https://play.google.com/store/apps/d...=search_result
cobra iRadar running in background to give me alerts
https://play.google.com/store/apps/d...YS5pcmFkYXIiXQ
..
Power:
planning on wiring it so that the tablet only receives power when the ignition is on, but both of the 12v ports seem to be always on power, so I donít have solid plans on how to do that yet.
Things I need to figure out how to implement:
How to charge the tablet only when the car is on
How difficult it will be to make the tablet removable
Best way to implement backup camera
Best way to wire tablet to amp
Sorry if there are some typos/misspelling, its late and Iím very tired.
Also a thanks to anyone who I have borrowed ideas/pictures from.
I will update with my progress, feel free to add your input if you have any ideas.