I just got a Lilliput 7" eby-701. The cable that connects it to the PC is two pieces, but it does not connect itself. Here are some pictures to illustrate: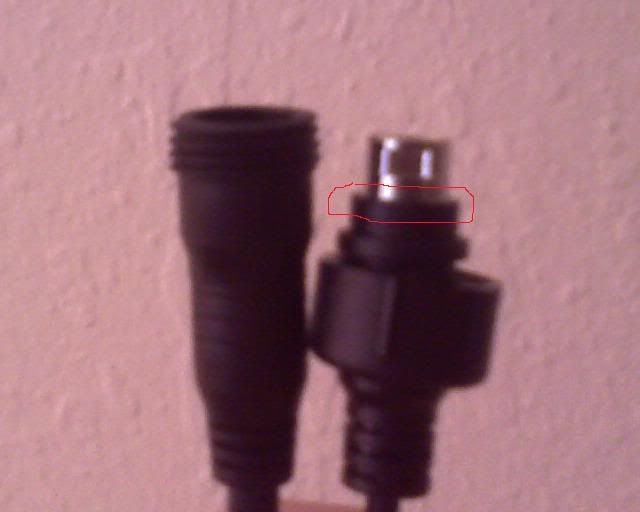 The part that is circled in red is too fat and will not fit into this:
Has anyone else seen this? Should I just file down the plastic I circled in red to make it fit?